The rise of artificial intelligence (AI) in education has provided students with access to a wide range of cutting-edge technologies that meet their learning needs and help them succeed academically. With all these resources, it could be challenging to decide where to start.
These AI-powered solutions, which include personalised coaching and smart study aids, are designed to fit the unique needs of each student and provide them the support they require to perform to their greatest potential.
Discover the 10 best AI tools for students in 2023 in this post.
---
Anki
You may master the art of flashcard learning with Anki, a digital flashcard programme that employs artificial intelligence (AI) and spaced repetition to help users learn and recall new material more effectively.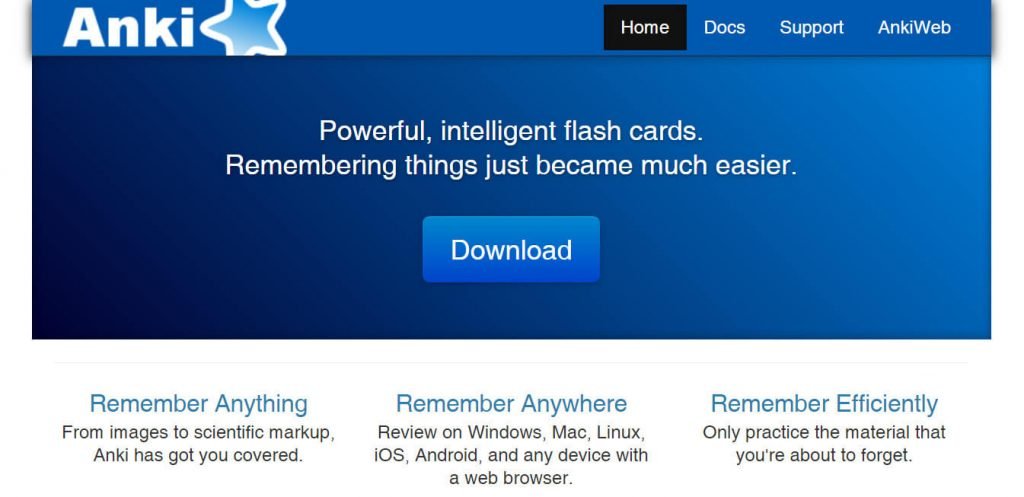 Features
Synchronization and Optimized: Your cards are kept in sync across numerous devices with the use of synchronisation aid. Free AnkiWeb synchronisation is available. Anki can handle decks of more than 100,000 cards with no issues.
Flexibility and Fully Extensible: To customise the cards, Anki provides a plethora of options and tools. Card layout and review durations are two examples of customization. There are about 500 accessible add-ons.
Media-Rich and Open Source: Add scientific annotation, audio recordings, pictures, and videos to the cards. media markups are subject to precise control. Code and storage format are both open. Data that is crucial is secure.
Spaced Repetition: Spaced repetition combined with intelligent flashcards helps us to speed up memorization with stunning results.
---
Edmentum
Edmentum is the company to contact if you're seeking for online education for students in grades K–12. The company's goods and services are intended to increase student performance, raise educational standards, and facilitate teachers' job. Online learning, professional development, test preparation, practise exams, and course materials are just a few of the services that Edmentum provides.
Features
Family Sensei: A built-in feature called Family Sensei enables parents and guardians to stay informed about the development, performance, and time spent on tasks of their children. Family Sensei may be set up quickly with an intuitive bulk upload method.
Collaboration Tool: Our courseware includes a collaboration tool that both professors and students can use to communicate and learn. The Collaboration Tool has chat, whiteboard, document-sharing, and video-sharing features and doesn't require any downloads or installations. It may also be used on tablets and smartphones and is mobile-friendly.
Flex Assignments: Flex Assignments gives educators the opportunity to design classes, edit and deactivate assignments, conduct reports, and keep track of student progress, as well as to assign additional content straight from the student card.
---
Kaltura
A company called Kaltura creates video technology and offers a variety of goods and services to assist companies of all kinds in creating, managing, and distributing video. Kaltura provides a range of video products and services, such as video management, live streaming, video editing, video analytics, and custom branding, to help its customers give their videos a distinctive look and feel.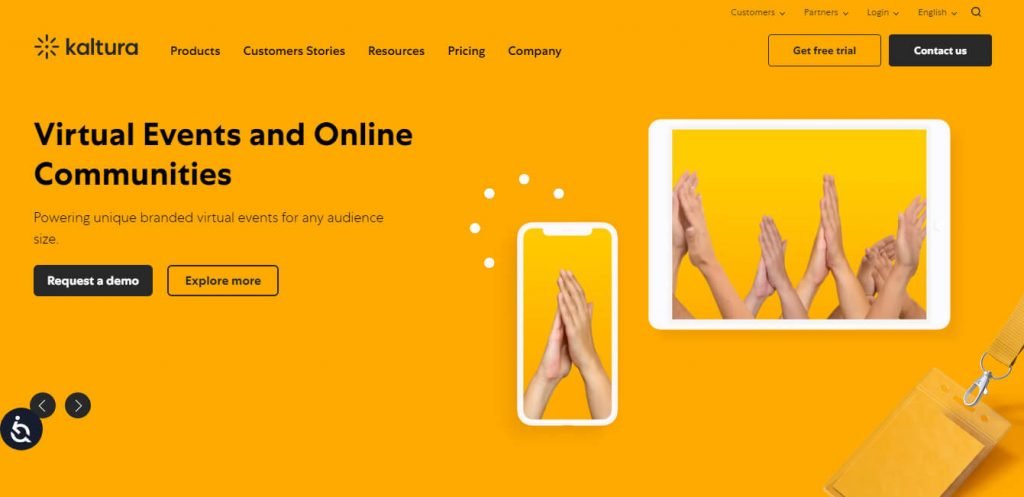 Features
HTML5 support (even when video is served on Flash).
Supporting keyboard shortcuts.
Allowing HTML role markups and aria-labels.
---
Querium
The platform uses AI to identify the student's problem areas and then develops individualised improvement strategies. The AI-powered chatbots that Querium uses to answer student inquiries and provide detailed feedback are one of its distinctive qualities. These chatbots make effective use of NLP to react to student enquiries.
Features
Research: Elaine Kant, a former AI professor and Fellow of the Association for the Advancement of Artificial Intelligence, is in charge of the research group. A.I. and mathematics PhDs are on the team. 2014 saw the debut of StepWise in a University of Texas at Austin course.
Analytics: In order to provide teachers, administrators, and parents with meaningful insights into students' critical thinking and problem-solving abilities, Querium gathers data on student performance on each step of a problem solution.
Flexible: Students can use Querium to approach maths issues exactly as they would in the real world. Students enter each stage of their solution one at a time, and they immediately get feedback on how well each step of their solution was done. Students are able to approach the issue using any legal mathematic steps, just as they would in real life.
Open Resources: Open-Source Software and Open Educational Resources are used in Querium Math products. StepWise's arithmetic questions are based on exercises created by Rice University's OpenStax programme, which are taught in tens of thousands of math classes across North America.
---
Quillbot
You can stand out in your writing by using Quillbot, an AI paraphrasing tool that is increasing the bar for the competition. Quillbot understands the context and offers suitable rephrasings for whole articles or specific sentences.
Features
Grammar Check Tool: Grammarly is one of many excellent grammar checkers available on the market. Quillbot includes an integrated Grammar Check tool that can find and fix a variety of spelling and punctuation errors. By delegating the labor-intensive tasks to the programme, you can save time when rewriting material.
Citation Generator Tool: Access to an integrated citation generator is available through Quillbot. You may create thorough and in-text citations in APA, MLA, and Chicago styles with the citation generator. Making an MLA, Chicago, or APA book citation is simple as long as you follow the formatting guidelines. This tool can help you with that process as well because citing a website differs from mentioning a book due to the variances in the two media.
AI Powered Thesaurus: The many synonyms will be automatically suggested by the thesaurus built-in based on how well the original phrasing fits the context. The thesaurus provides comparable terms to help guarantee that the input and output are closely related. QuillBot can make phrases sound natural and coherent without being repetitious thanks to this feature.
Extensions & Workflows: By using extensions, the Quillbot software offers enhanced workflows. The three programmes it currently offers are Google Docs, Microsoft Word, and Google Chrome. You can access Quillbot features and capabilities without opening a new browser tab by using an extension like these.
---
Smart Sparrow
Smart Sparrow is a clever online school that customises lessons for each student and performs frequent assessments using machine learning. a web-based toolkit for developing and sharing content and apps for adaptive learning as well as tracking student responses.
Features
Communication Management.
---
Speechify
The promise of hands-free learning may be unlocked by using Speechify, an AI-powered application that turns text into audio. Speechify makes it simple to read notes, paragraphs, complete novels, and textbooks while on the road.
Features
OCR Reader and PDF Import: You can use Speechify to input web content, PDFs, clipboard-copied text, or even images of genuine book pages, and it will read them aloud in the highest-quality digital voices. In essence, you can shoot images with your phone and read them later when the image has been converted to text. I have attempted to read literature. It works flawlessly with books but is bad for handwriting.
Cross-Platform available: To serve the same users on PCs, Speechify created a chrome extension. You can read other emails and other web content more quickly with the help of that Chrome addon.
Translator: A translator is also included with Speechify. As a result, you can convert your native English into your English material, or the other way around.
Import text from the web: You can access Google from within the programme, go to any website, read the content, and/or copy the link. It will read for you material that it has retrieved from a web page.
---
StepWise Math
You may realise your full mathematical potential with StepWise Math, the top virtual tutoring platform driven by artificial intelligence. Whether you're struggling with basic number juggling or making progress in accepting advanced concepts, StepWise Math's personalised instruction and critique will help you learn at your pace and advance to new levels.
Features
---
TutorMe
Private tutoring in a range of subjects is available on the website TutorMe. Students may get assistance with their work whenever needed thanks to the stage's on-request coaching sessions. The application of AI to the tutoring process is one of TutorMe's key differentiators. The software analyses student performance information using machine learning techniques and provides recommendations accordingly.
Features
Use best-in-class technology: TutorMe's award-winning features make it easy for students and tutors to collaborate online. It includes all the tools you need to ensure your students' success, including screen sharing, live audio/video chat, and virtual whiteboards.
Earn steady income: Every day, thousands of students access TutorMe, eager to connect one-on-one with a tutor like you. They don't require invoices or paperwork for tutors, so you can concentrate on what you do best—tutoring students! They pay tutors monthly.
Set your own, flexible schedule: You'll have the freedom to work whenever and wherever you want as a TutorMe tutor. Being a 24/7, fully remote tutoring platform, company provide their tutors an almost endless amount of flexibility and opportunity.
---
Woot Math
Students can access a variety of fun, interactive materials for learning mathematics on the website Woot Math. To make learning science interesting and fun for its customers, the stage makes use of several visual aids and clever components.
Features
SELF-PACED: The self-paced activities on Woot Math give students plenty of chances to grow, practise, and show conceptual fluency. With the aid of digital scratchpads, students may explore and make arithmetic come to life.
TEACHER-LED: The teacher-led activities on Woot Math offer several chances for class involvement and debate. Present student work in real time to discuss alternative approaches and frequent errors. Formative assessments are ideal for teacher-led activities.
PEER–TO–PEER: By allowing your students to collaborate with one another, you can take advantage of the most potent resource in the room—your students' potential.
---