It's challenging to keep track of everything we want to read with the abundance of excellent novels coming out in 2022. There are thrillers, historical fiction, and contemporary novels among the following books, so there is something for everyone. In order to keep track of these 10 fantastic books, be sure to add them to your wish list.
---
The Birdcatcher
Gayl Jones
Gayl Jones, the novelist Toni Morrison discovered decades ago and Tayari Jones recently called her favorite writer, has been described as one of the great literary writers of the 20th century. Now, for the first time in over 20 years, Jones is publishing again. In the wake of her long-awaited fifth novel, Palmares, The Birdcatcher is another singular achievement, a return to the circles of her National Book Award finalist, The Healing.
Set primarily on the island of Ibiza, the story is narrated by the writer Amanda Wordlaw, whose closest friend, a gifted sculptor named Catherine Shuger.
Release Date: September 13, 2022
---
The Old Place
Bobby Finger
Billington, Texas, is a place where nothing changes. Well, almost nothing. For the first time in nearly four decades, Mary Alice Roth is not getting ready for the first day of school at Billington High. A few months into her retirement—or, district mandated exile as she calls it—Mary Alice does not know how to fill her days. The annual picnic is coming up, but that isn't nearly enough since the menu never changes and she had the roles mentally assigned weeks ago. At least there's Ellie, who stops by each morning for coffee and whose reemergence in Mary Alice's life is the one thing soothing the sting of retirement. Mary Alice and Ellie were a pair since the day Ellie moved in next door.
Release Date: September 20, 2022
---
Somewhere Sisters
Erika Hayasaki
It was 1998 in Nha Trang, Việt Nam, and Liên struggled to care for her newborn twin girls. Hà was taken in by Liên's sister, and she grew up in a rural village with her aunt, going to school and playing outside with the neighbors. They had sporadic electricity and frequent monsoons. Hà's twin sister, Loan, was adopted by a wealthy, white American family who renamed her Isabella. Isabella grew up in the suburbs of Chicago with a nonbiological sister, Olivia, also adopted from Việt Nam. Isabella and Olivia attended a predominantly white Catholic school, played soccer, and prepared for college.
Release Date: October 11, 2022
---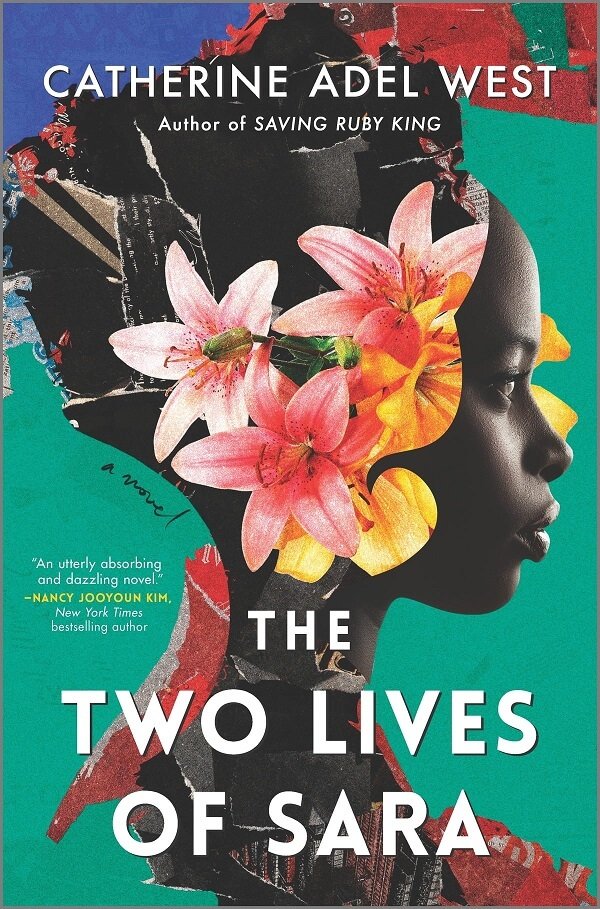 The Two Lives of Sara
Catherine Adel West
Sara King has nothing, save for her secrets and the baby in her belly, as she boards the bus to Memphis, hoping to outrun her past in Chicago. She is welcomed with open arms by Mama Sugar, a kindly matriarch and owner of the popular boardinghouse The Scarlet Poplar.
Like many cities in early 1960s America, Memphis is still segregated, but change is in the air. News spreads of the Freedom Riders. Across the country, people like Martin Luther King Jr. are leading the fight for equal rights. Black literature and music provide the stories and soundtrack for these turbulent and hopeful times.
Release Date: September 6, 2022
---
Next of Kin
Kia Abdullah
Leila Syed receives a call that cleaves her life in two. Her brother-in-law's voice is filled with panic. His son's nursery has called to ask where little Max is. Leila was supposed to drop Max off that morning. But she forgot. Racing to the carpark, she grasps the horror of what she has done. What follows is an explosive, high-profile trial that will tear the family apart. But as the case progresses it becomes clear there's more to this incident than meets the eye…
A gripping, brave and tense courtroom drama, Next of Kin will keep you on the edge of your seat until the final, heart-stopping page.
Release Date: September 20, 2022
---
Are You Sara?
S.C. Lalli
Law student Saraswati "Sara" Bhaduri holds down two jobs in order to make her way through school, but it's still a struggle. She's had to do things to pay the bills that most people wouldn't expect from "a nice Indian girl." It seems like an ordinary busy Tuesday night at the local dive bar until her boss demands Sara deal with a drunk girl in the bathroom.
The two become fast friends. Why? Because they both have the same name. And despite their different circumstances, the two connect. When they both order rideshares home, they tumble in the back of the cars and head out into the night.
Release Date: August 9, 2022
---
The Whalebone Theatre
Joanna Quinn
One blustery night in 1928, a whale washes up on the shores of the English Channel. By law, it belongs to the King, but twelve-year-old orphan Cristabel Seagrave has other plans. She and the rest of the household—her sister, Flossie; her brother, Digby, long-awaited heir to Chilcombe manor; Maudie Kitcat, kitchen maid; Taras, visiting artist—build a theatre from the beast's skeletal rib cage. Within the Whalebone Theatre, Cristabel can escape her feckless stepparents and brisk governesses, and her imagination comes to life. As Cristabel grows into a headstrong young woman, World War II rears its head.
Release Date: October 4, 2022
---
The Town of Babylon
Alejandro Varela
In this contemporary debut novel—an intimate portrait of queer, racial, and class identity —Andrés, a gay Latinx professor, returns to his suburban hometown in the wake of his husband's infidelity. There he finds himself with no excuse not to attend his twenty-year high school reunion, and hesitantly begins to reconnect with people he used to call friends.
Over the next few weeks, while caring for his aging parents and navigating the neighborhood where he grew up, Andrés falls into old habits with friends he thought he'd left behind.
Release Date: March 22, 2022
---
No Strangers Here
Carlene O'Connor
On a rocky beach in the southwest of Ireland, the body of Johnny O'Reilly, sixty-nine years old and dressed in a suit and his dancing shoes, is propped on a boulder, staring sightlessly out to sea. A cryptic message is spelled out next to the body with sixty-nine polished black stones and a discarded vial of deadly veterinarian medication lies nearby. Johnny was a wealthy racehorse owner, known far and wide as The Dancing Man. In a town like Dingle, everyone knows a little something about everyone else. But dig a bit deeper, and there's always much more to find. And when Detective Inspector Cormac O'Brien is dispatched out of Killarney to lead the murder inquiry.
Release Date: October 25, 2022
---
A Woman of Endurance
Dahlma Llanos-Figueroa
A Woman of Endurance, set in nineteenth-century Puerto Rican plantation society, follows Pola, a deeply spiritual African woman who is captured and later sold for the purpose of breeding future slaves. The resulting babies are taken from her as soon as they are born. Pola loses the faith that has guided her and becomes embittered and defensive. The dehumanizing violence of her life almost destroys her. But this is not a novel of defeat but rather one of survival, regeneration, and reclamation of common humanity. Readers are invited to join Pola in her journey to healing. From the sadistic barbarity of her first experiences, she moves on to receive compassion.
Release Date: April 12, 2022
---