We are not constrained by genre when we read, which is wonderful. Who's to say that a novel can't have thrillers, horror, and ghost stories? We frequently read thrillers for the fast-paced, high-octane action, but adding some supernatural elements can improve the experience. These 10 exciting thriller novels will captivate you if you enjoy a fast-paced read with a hint of the paranormal that sends chills down your spine.
---
All the White Spaces
Ally Wilkes
In the wake of the First World War, Jonathan Morgan stows away on an Antarctic expedition, determined to find his rightful place in the world of men. Aboard the expeditionary ship of his hero, the world-famous explorer James "Australis" Randall, Jonathan may live as his true self—and true gender—and have the adventures he has always been denied.
But not all is smooth sailing: the war casts its long shadow over them all, and grief, guilt, and mistrust skulk among the explorers. When disaster strikes in Antarctica's frozen Weddell Sea, the men must take to the land.
Release Date: March 29, 2022
---
Burn Down, Rise Up
Vincent Tirado
For over a year, the Bronx has been plagued by sudden disappearances that no one can explain. Sixteen-year-old Raquel does her best to ignore it. After all, the police only look for the white kids. But when her crush Charlize's cousin goes missing, Raquel starts to pay attention—especially when her own mom comes down with a mysterious illness that seems linked to the disappearances.
Raquel and Charlize team up to investigate, but they soon discover that everything is tied to a terrifying urban legend called the Echo Game. The game is rumored to trap people in a sinister world underneath the city.
Release Date: May 3, 2022
---
The Knock-Knock Man
Russell Mardell
Who is The Knock-Knock Man? A ghost, a killer, or simply a creepy urban legend? This is the question that continues to haunt disgraced police officer Ali Davenport, fifteen months after the devastating case that changed the course of her life. Now, after the death of her former colleague, Ernie, Ali has returned home to face a past that won't stay buried. Found in the disused office building where he worked as night security, Ernie's death has been ruled as suicide.
But not everyone is convinced. Wild stories are circulating about a supernatural presence in the building, an entity that might have attacked Ernie that fateful night.
Release Date: May 19, 2022
---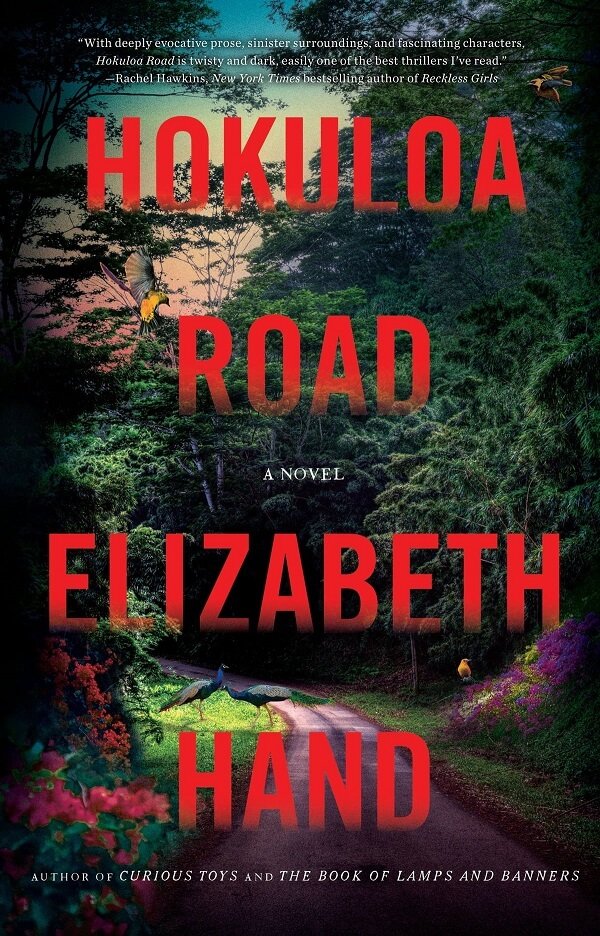 Hokuloa Road
Elizabeth Hand
On a whim, Grady Kendall applies to work as a live-in caretaker for a luxury property in Hawaiʻi, as far from his small-town Maine life as he can imagine. Within days he's flying out to an estate on remote Hokuloa Road, where he quickly uncovers a dark side to the island's idyllic reputation: it has long been a place where people vanish without a trace.
When a young woman from his flight becomes the next to disappear, Grady is determined—and soon desperate—to figure out what's happened to Jessie, and to all those staring out of the island's "missing" posters. But working with Raina, Jessie's fiercely protective best friend.
Release Date: July 19, 2022
---
The Devil Takes You Home
Gabino Iglesias
Buried in debt due to his young daughter's illness, his marriage at the brink, Mario reluctantly takes a job as a hitman, surprising himself with his proclivity for violence. After tragedy destroys the life he knew, Mario agrees to one final job: hijack a cartel's cash shipment before it reaches Mexico.
Along with an old friend and a cartel-insider named Juanca, Mario sets off on the near-suicidal mission, which will leave him with either a cool $200,000 or a bullet in the skull. But the path to reward or ruin is never as straight as it seems.
Release Date: August 2, 2022
---
White Horse
Erika T. Wurth
Kari James, Urban Native, is a fan of heavy metal, ripped jeans, Stephen King novels, and dive bars. She spends most of her time at her favorite spot in Denver, a bar called White Horse. There, she tries her best to ignore her past and the questions surrounding her mother who abandoned her when she was just two years old.
But soon after her cousin Debby brings her a traditional bracelet that once belonged to Kari's mother, Kari starts seeing disturbing visions of her mother and a mysterious creature. When the visions refuse to go away, Kari must uncover what really happened to her mother all those years ago.
Release Date: November 1, 2022
---
Wicked Dreams
Lisa Jackson and Nancy Bush
The note pinned to the dead body found on the remote beach has no name, just Ravinia Rutledge's phone number and the words "Next of Kin." Ravinia insists she doesn't recognize the man on the mortuary slab, but she suspects Detective Nev Rhodes doesn't believe her. He can tell that she's one of them—the Siren Song women.
Five years after moving away from The Colony, Ravinia has carved out a life as a private investigator whose specialty is helping others locate their missing loved ones. Yet sometimes, it's better if the missing are never found.
Release Date: December 27, 2022
---
The Blackhouse
Carole Johnstone
Robert Reid moved his family to Scotland's Outer Hebrides in the 1990s, driven by hope, craving safety and community, and hiding a terrible secret. But despite his best efforts to fit in, Robert is always seen as an outsider. And as the legendary and violent Hebridean storms rage around him, he begins to unravel, believing his fate on the remote island of Kilmeray cannot be escaped.
For her entire life, Maggie MacKay has sensed something was wrong with her. When Maggie was five years old, she announced that a man on Kilmeray—a place she'd never visited—had been murdered.
Release Date: January 3, 2023
---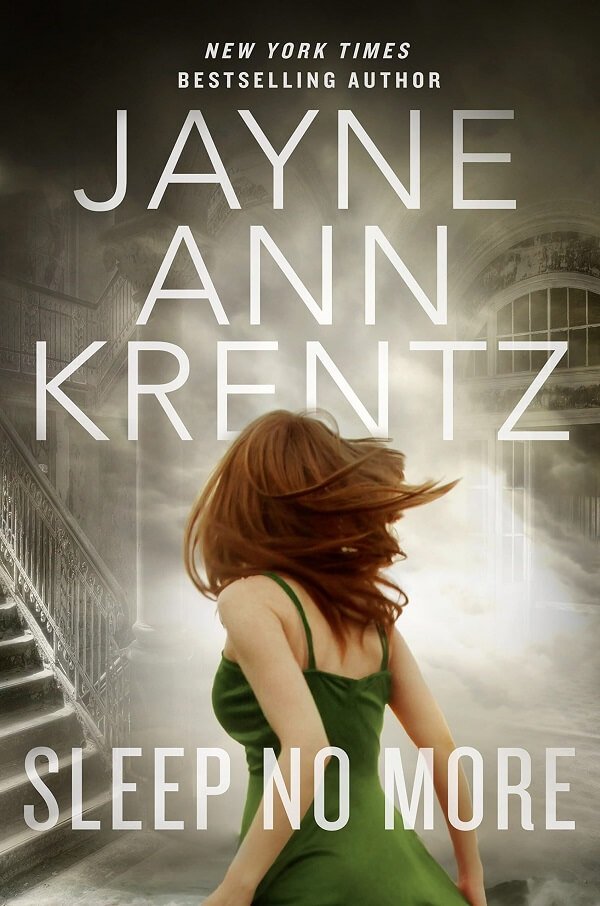 Sleep No More
Jayne Ann Krentz
Seven months ago, Pallas Llewellyn, Talia March, and Amelia Rivers were strangers, until their fateful stay at the Lucent Springs Hotel. An earthquake and a fire partially destroyed the hotel, but the women have no memory of their time there. Now close friends, the three women co-host a podcast called the Lost Night Files, where they investigate cold cases and hope to connect with others who may have had a similar experience to theirs—an experience that has somehow enhanced the psychic abilities already present in each woman. After receiving a tip for their podcast, Pallas travels to the small college town of Carnelian, California, to explore an abandoned asylum.
Release Date: January 3, 2023
---
Sisters of the Lost Nation
Nick Medina
Anna Horn is always looking over her shoulder. For the bullies who torment her, for the entitled visitors at the reservation's casino…and for the nameless, disembodied entity that stalks her every step—an ancient tribal myth come-to-life, one that's intent on devouring her whole. With strange and sinister happenings occurring around the casino, Anna starts to suspect that not all the horrors on the reservation are old. As girls begin to go missing and the tribe scrambles to find answers, Anna struggles with her place on the rez, desperately searching for the key she's sure lies in the legends of her tribe's past.
Release Date: April 18, 2023
---