This year is no exception to the trend of favourite authors' novels being released in the fall. The new books by old favourites, including Stephen King and Jodi Picoult, are abundant on the schedule this season! Prepare yourself for a mile-high reading wish list with all these fantastic new books. Here are 10 most outstanding books of fall 2022.
---
Fairy Tale
Stephen King
Charlie Reade looks like a regular high school kid, great at baseball and football, a decent student. But he carries a heavy load. His mom was killed in a hit-and-run accident when he was ten, and grief drove his dad to drink. Charlie learned how to take care of himself—and his dad. When Charlie is seventeen, he meets a dog named Radar and her aging master, Howard Bowditch, a recluse in a big house at the top of a big hill, with a locked shed in the backyard. Sometimes strange sounds emerge from it. Charlie starts doing jobs for Mr. Bowditch and loses his heart to Radar. Then, when Bowditch dies, he leaves Charlie a cassette tape telling a story no one would believe.
Release Date: September 6, 2022
---
The Ways We Hide
Kristina McMorris
As a little girl raised amid the hardships of Michigan's Copper Country, Fenna Vos learned to focus on her own survival. That ability sustains her even now as the Second World War rages in faraway countries. Though she performs onstage as the assistant to an unruly escape artist, behind the curtain she's the mastermind of their act. Ultimately, controlling her surroundings and eluding traps of every kind helps her keep a lingering trauma at bay. Yet for all her planning, Fenna doesn't foresee being called upon by British military intelligence. Tasked with designing escape aids to thwart the Germans, MI9 seeks those with specialized skills for a war nearing its breaking point.
Release Date: September 6, 2022
---
The Girl from Guernica
Karen Robards
On an April day in 1937, the sky opens and fire rains down upon the small Spanish town of Guernica. Seventeen-year-old Sibi and her family are caught up in the horror. Griff, an American military attaché, pulls Sibi from the wreckage, and it's only the first time he saves her life in a span of hours. When Germany claims no involvement in the attack, insisting the Spanish Republic was responsible, Griff guides Sibi to lie to Nazi officials. If she or her sisters reveal that they saw planes bearing swastikas, the gestapo will silence them—by any means necessary. As war begins to rage across Europe, Sibi joins the underground resistance, secretly exchanging information with Griff.
Release Date: September 6, 2022
---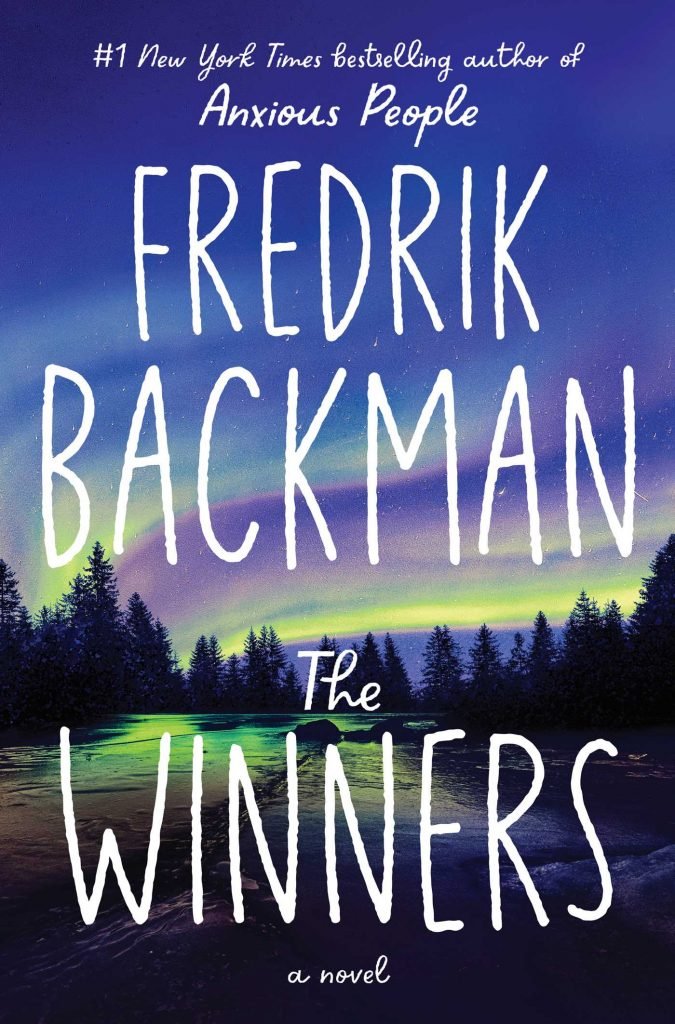 The Winners
Fredrik Backman
Over the course of two weeks, everything in Beartown will change.
Maya Andersson and Benji Ovich, two young people who left in search of a life far from the forest town, come home and joyfully reunite with their closest childhood friends. There is a new sense of optimism and purpose in the town, embodied in the impressive new ice rink that has been built down by the lake.
Two years have passed since the events that no one wants to think about. Everyone has tried to move on, but there's something about this place that prevents it.
Release Date: September 27, 2022
---
Mad Honey
Jodi Picoult and Jennifer Finney Boylan
Olivia McAfee knows what it feels like to start over. Her picture-perfect life—living in Boston, married to a brilliant cardiothoracic surgeon, raising their beautiful son, Asher—was upended when her husband revealed a darker side. She never imagined that she would end up back in her sleepy New Hampshire hometown, living in the house she grew up in and taking over her father's beekeeping business.
 
Lily Campanello is familiar with do-overs, too. When she and her mom relocate to Adams, New Hampshire, for her final year of high school, they both hope it will be a fresh start. 
Release Date: October 4, 2022
---
The Night Ship
Jess Kidd
1629: A newly orphaned young girl named Mayken is bound for the Dutch East Indies on the Batavia, one of the greatest ships of the Dutch Golden Age. Curious and mischievous, Mayken spends the long journey going on misadventures above and below the deck, searching for a mythical monster. But the true monsters might be closer than she thinks.

1989: A lonely boy named Gil is sent to live off the coast of Western Australia among the seasonal fishing community where his late mother once resided. There, on the tiny reef-shrouded island, he discovers the story of an infamous shipwreck…​
Release Date: October 4, 2022
---
Our Missing Hearts
Celeste Ng
Twelve-year-old Bird Gardner lives a quiet existence with his loving but broken father, a former linguist who now shelves books in a university library. Bird knows to not ask too many questions, stand out too much, or stray too far. For a decade, their lives have been governed by laws written to preserve "American culture" in the wake of years of economic instability and violence. To keep the peace and restore prosperity, the authorities are now allowed to relocate children of dissidents, especially those of Asian origin, and libraries have been forced to remove books seen as unpatriotic—including the work of Bird's mother, Margaret, a Chinese American poet who left the family when he was nine years old.
Release Date: October 4, 2022
---
Just Like Magic
Sarah Hogle
Bettie Hughes once knew the comfort of luxury, flaunting a collection of designer purses and an enviable dream home in Hawaii. That was before she lost all her money. Long obsessed with her public image, Bettie boasts an extravagant lifestyle on social media. But the reality is Bettie is broke and squatting in Colorado, and her family has no idea.
 
Christmas, with its pressure to meet familial expectations, is looming when Bettie plays a vinyl record of "All I Want for Christmas Is You" backward and accidentally conjures up Hall, the Holiday Spirit, in the form of a charming and handsome (if offbeat) man.
Release Date: October 4, 2022
---
The Last Chairlift
John Irving
In Aspen, Colorado, in 1941, Rachel Brewster is a slalom skier at the National Downhill and Slalom Championships. Little Ray, as she is called, finishes nowhere near the podium, but she manages to get pregnant. Back home, in New England, Little Ray becomes a ski instructor.

Her son, Adam, grows up in a family that defies conventions and evades questions concerning the eventful past. Years later, looking for answers, Adam will go to Aspen. In the Hotel Jerome, where he was conceived, Adam will meet some ghosts; in The Last Chairlift, they aren't the first or the last ghosts he sees.
Release Date: October 18, 2022
---
The World We Make
N. K. Jemisin
All is not well in the city that never sleeps. Even though the avatars of New York City have temporarily managed to stop the Woman in White from invading—and destroying the entire universe in the process—the mysterious capital "E" Enemy has more subtle powers at her disposal. A new candidate for mayor wielding the populist rhetoric of gentrification, xenophobia, and "law and order" may have what it takes to change the very nature of New York itself and take it down from the inside. In order to defeat him, and the Enemy who holds his purse strings, the avatars will have to join together with the other Great Cities of the world in order to bring her down for good and protect their world from complete destruction.
Release Date: November 1, 2022
---