The history and accomplishments of Indigenous, Native American, and First Nations people are commemorated on Indigenous Peoples' Day, which this year falls on October 10. Indigenous authors have produced a number of outstanding books this year that are likely to captivate readers and provide lots of possibilities for introspection. Here are 10 new books by Indigenous authors published in 2022 in honor of Indigenous Peoples' Day.
---
Night of the Living Rez
Morgan Talty
Set in a Native community in Maine, Night of the Living Rez is a riveting debut collection about what it means to be Penobscot in the twenty-first century and what it means to live, to survive, and to persevere after tragedy.
In twelve striking, luminescent stories, author Morgan Talty—with searing humor, abiding compassion, and deep insight—breathes life into tales of family and a community as they struggle with a painful past and an uncertain future. A boy unearths a jar that holds an old curse, which sets into motion his family's unraveling; a man, while trying to swindle some pot from a dealer.
Release Date: July 5, 2022
---
Probably Ruby
Lisa Bird-Wilson
This is the story of a woman in search of herself, in every sense. When we first meet Ruby, a Métis woman in her thirties, her life is spinning out of control. She's angling to sleep with her counselor while also rekindling an old relationship she knows will only bring more heartache. But as we soon learn, Ruby's story is far more complex than even she can imagine.
Given up for adoption as an infant, Ruby is raised by a white couple who understand little of her Indigenous heritage. This is the great mystery that hovers over Ruby's life—who her people are and how to reconcile what is missing.
Release Date: April 12, 2022
---
Calling for a Blanket Dance
Oscar Hokeah
Oscar Hokeah's electric debut takes us into the life of Ever Geimausaddle, whose family—part Mexican, part Native American—is determined to hold onto their community despite obstacles everywhere they turn. Ever's father is injured at the hands of corrupt police on the border when he goes to visit family in Mexico, while his mother struggles both to keep her job and care for her husband. And young Ever is lost and angry at all that he doesn't understand, at this world that seems to undermine his sense of safety. Ever's relatives all have ideas about who he is and who he should be.
Release Date: July 26, 2022
---
Shutter
Ramona Emerson
Rita Todacheene is a forensic photographer working for the Albuquerque police force. Her excellent photography skills have cracked many cases—she is almost supernaturally good at capturing details. In fact, Rita has been hiding a secret: she sees the ghosts of crime victims who point her toward the clues that other investigators overlook.
As a lone portal back to the living for traumatized spirits, Rita is terrorized by nagging ghosts who won't let her sleep and who sabotage her personal life. Her taboo and psychologically harrowing ability was what drove her away from the Navajo reservation.
Release Date: August 2, 2022
---
Tread of Angels
Rebecca Roanhorse
The year is 1883 and the mining town of Goetia is booming as prospectors from near and far come to mine the powerful new element Divinity from the high mountains of Colorado with the help of the pariahs of society known as the Fallen.
The Fallen are the descendants of demonkind living amongst the Virtues, the winners in an ancient war, with the descendants of both sides choosing to live alongside Abaddon's mountain in this tale of the mythological West from the bestselling mastermind Rebecca.
Release Date: November 15, 2022
---
Murder on the Red River
Marcie R. Rendon
1970s, Red River Valley between North Dakota and Minnesota: Renee "Cash" Blackbear is 19 years old and tough as nails. She lives in Fargo, North Dakota, where she drives truck for local farmers, drinks beer, plays pool, and helps solve criminal investigations through the power of her visions. She has one friend, Sheriff Wheaton, her guardian, who helped her out of the broken foster care system.
One Saturday morning, Sheriff Wheaton is called to investigate a pile of rags in a field and finds the body of an Indian man. When Cash dreams about the dead man's weathered house.
Release Date: October 5, 2021
---
Fresh Banana Leaves
Jessica Hernandez
Despite the undeniable fact that Indigenous communities are among the most affected by climate devastation, Indigenous science is nowhere to be found in mainstream environmental policy or discourse.
And while holistic land, water, and forest management practices born from millennia of Indigenous knowledge systems have much to teach all of us, Indigenous science has long been ignored, otherized, or perceived as "soft"–the product of a systematic, centuries-long campaign of racism, colonialism, extractive capitalism, and delegitimization.
Release Date: January 18, 2022
---
The Red Canoe
Wayne Johnson
Buck, government name Michael Fineday, Ojibwe name Miskwa' doden (Red Deer) is on the brink of suicide. He has just been served divorce papers by his wife Naomi, who is fed up with his savior complex and the danger it often attracts to their door. Living on the border of Shakopee Mdewakanton Sioux Community reservation, Buck makes a living as a boatbuilder and carpenter. He spends his days alone, trying to win the trust of a feral cat…until a semi-feral girl shows up, fascinated by the canoe Buck is building. Lucy, Ojibwe name Gage' bineh, (Everlasting Bird), lives in a trailer alone with her father, a local policeman struggling with PTSD.
Release Date: March 15, 2022
---
Red Paint
Sasha LaPointe
Sasha taqʷšəblu LaPointe has always longed for a sense of home. When she was a child, her family moved around frequently, often staying in barely habitable church attics and trailers, dangerous places for young Sasha.
 
With little more to guide her than a passion for the thriving punk scene of the Pacific Northwest and a desire to live up to the responsibility of being the namesake of her beloved great-grandmother—a linguist who helped preserve her Indigenous language of Lushootseed—Sasha throws herself headlong into the world, determined to build a better future for herself and her people.
Release Date: March 8, 2022
---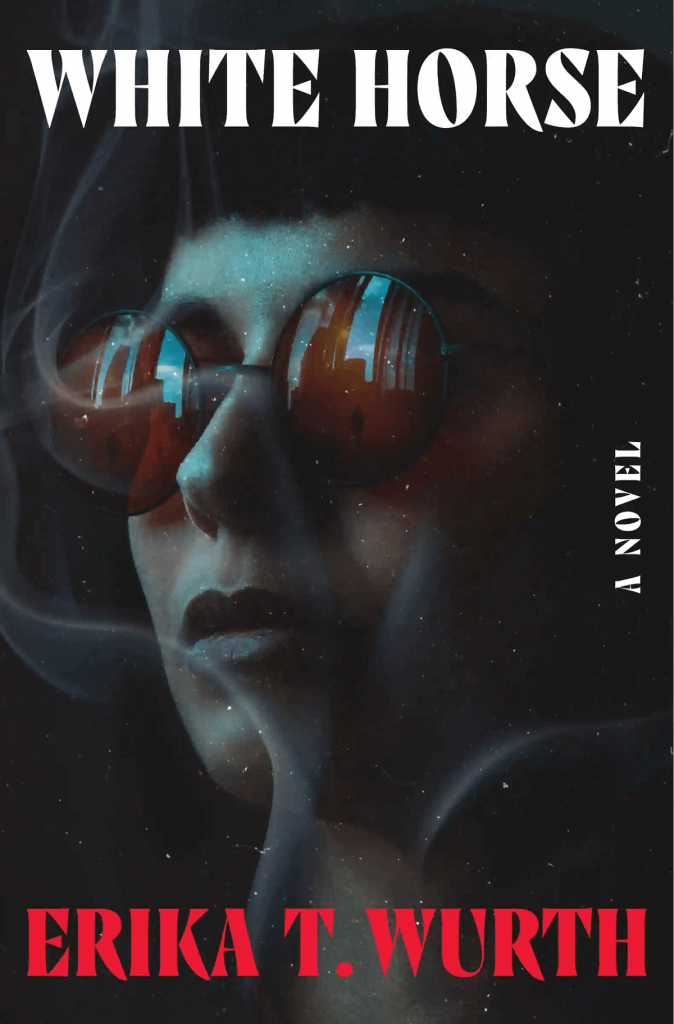 White Horse
Erika T. Wurth
Kari James, Urban Native, is a fan of heavy metal, ripped jeans, Stephen King novels, and dive bars. She spends most of her time at her favorite spot in Denver, a bar called White Horse. There, she tries her best to ignore her past and the questions surrounding her mother who abandoned her when she was just two years old.
But soon after her cousin Debby brings her a traditional bracelet that once belonged to Kari's mother, Kari starts seeing disturbing visions of her mother and a mysterious creature. When the visions refuse to go away, Kari must uncover what really happened to her mother all those years ago.
Release Date: November 1, 2022
---