We are in the mood for fall reading as the temperature is cooling off and the leaves are changing hue. You're in luck if you're looking forward to curling up in a warm blanket with a gripping romance book and enjoying your preferred hot beverage. Here is a list of a few of the most eagerly awaited romance novels this season. This diverse collection is filled with a variety of publications, from intense new adult books and swoon-worthy historical romances to amusing rom-coms and spicy fantasy romances. Here are 10 new romance books that will make you fall in love.
---
Inheritance
Nora Roberts
Graphic designer Sonya MacTavish is stunned to learn that her late father had a twin he never knew about—and that her newly discovered uncle, Collin Poole, has left her almost everything he owned, including a majestic Victorian house on the Maine coast, which the will stipulates she must live in it for at least three years. Her engagement recently broken, she sets off to find out why the boys were separated at birth—and why it was all kept secret until a genealogy website brought it to light.
Trey, the young lawyer who greets her at the sprawling clifftop manor, notes Sonya's unease—and acknowledges that yes, the place is haunted…but just a little.
Release Date: November 21, 2023
---
Hunt on Dark Waters
Katee Robert
Evelyn is a witch with a perfect storm of impulses: terrible taste in bed partners, sticky fingers, and a lust for danger. After she steals from her vampire ex and falls through a portal to another realm, she's fished out of the waters by a band of seafarers and their telekinetic captain. She's immediately given a choice—join their ship's crew or die.
Bowen has no memory of his life before he became one of the Cŵn Annwn. He and his band of pirates are bound by vow to patrol through Threshold, the magical sea in between realms, keeping the portals to other worlds safe.
Release Date: November 7, 2023
---
Better Hate than Never
Chloe Liese
Katerina Wilmot and Christopher Petruchio shared backyards as kids, but as adults they won't even share the same hemisphere. That is, until Kate makes a rare visit home, and their fiery animosity rekindles into a raging inferno. Despite their friends' and families' pleas for peace, Christopher is unconvinced Kate would willingly douse the flames of their enmity. But when a drunken Kate confesses she's only been hostile because she thought he hated her, Christopher vows to make peace with Kate once and for all. Tempting as it is to be swept away by her nemesis-turned-gentleman, Kate isn't sure she can trust his charming good-guy act.
Release Date: October 10, 2023
---
A Winter in New York
Josie Silver
When Iris decides to move to New York to restart her life, she realizes she underestimated how big the Big Apple really is—all the nostalgic movies set in New York she'd watched with her mom while eating their special secret-recipe gelato didn't quite do it justice.

But Bobby, Iris's best friend, isn't about to let her hide away. He drags her to a famous autumn street fair in Little Italy, and as they walk through the food stalls, a little family-run gelateria catches her eye—could it be the same shop that's in an old photo of her mother's? Curious, Iris returns the next day and meets the handsome Gio, who tells her that the shop is in danger of closing.
Release Date: October 3, 2023
---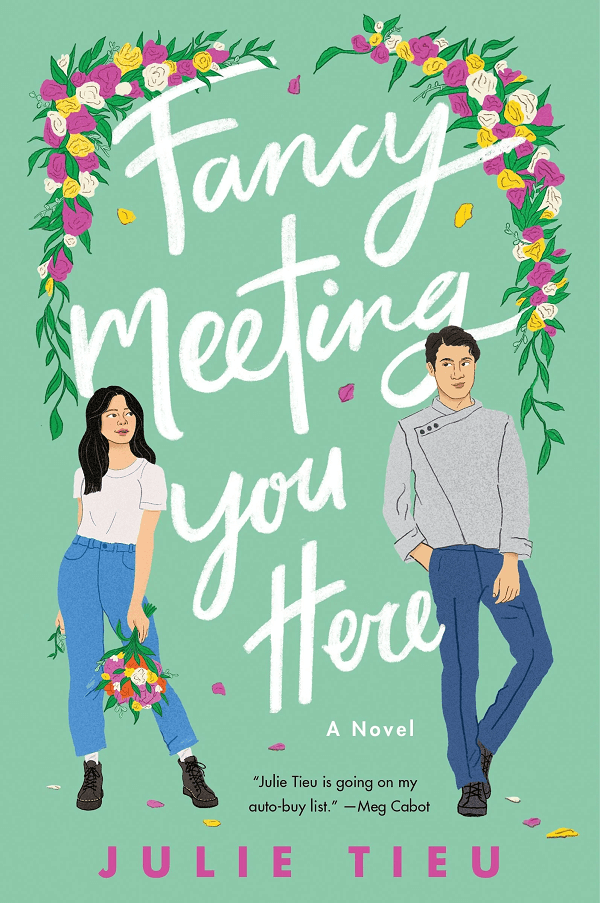 Fancy Meeting You Here
Julie Tieu
Every single one of Elise Ngo's close girlfriends—Rebecca, Jesse, and Beth—is getting married within the same few months, and every single one of them has asked her to be both bridesmaid and florist. Though it's a lot for her to juggle, the work and exposure is a boon to her struggling flower shop.
The stakes are high at Rebecca's high-profile wedding, where the guests are mostly political connections of Rebecca's parents. Desperate for the event to go off without a hitch, Elise enlists the help of an outside caterer who turns out to be Ben Yu, Rebecca's elusive younger brother.
Release Date: November 7, 2023
---
Next-Door Nemesis
Alexa Martin
After years of hustling, Collins Carter has finally made it…back to her parents' house. Between tending to the compost with her newly retired dad and running into her high school nemesis at the only decent coffee shop in town, Collins realizes this subdivision from hell she swore she'd never return to is her rock bottom.
Then the homeowner's association complaint arrived. Nathaniel Adams always dreamed of a nice, quiet life in his suburban hometown. Or at least that's what he thought until Collins moved back and sent his quaint, organized life into a tailspin. He thought Collins was infuriating ten years ago.
Release Date: November 14, 2023
---
Three Holidays and a Wedding
Uzma Jalaluddin and Marissa Stapley
As strangers and seatmates Maryam Aziz and Anna Gibson fly to Toronto over the holidays—Maryam to her sister's impromptu wedding, and Anna to meet her boyfriend's wealthy family for the first time—neither expect that severe turbulence will scare them into confessing their deepest hopes and fears to one another. At least they'll never see each other again. And the love of Maryam's life, Saif, wasn't sitting two rows behind them hearing it all. Oops. An emergency landing finds Anna, Saif, Maryam, and her sister's entire bridal party snowbound at the quirky Snow Falls Inn in a picture-perfect town.
Release Date: September 26, 2023
---
Full Moon over Freedom
Angelina M. Lopez
The first time she left Freedom, Kansas, behind, she did it by doing everything right. This time, she'll hide from the large Mexican American family welcoming her home and work in secret to break the curse that's erased her magical life. Only by doing it all wrong can Gillian get herself and her two children away from the ghosts of her hometown by summer's end.
Nicky Mendoza is an answer to her prayers. He was the practical solution to the problem of her virginity when they were younger, and now, as a gorgeous artist in town for only a weekend, he's the ideal man to launch her down the path of.
Release Date: September 5, 2023
---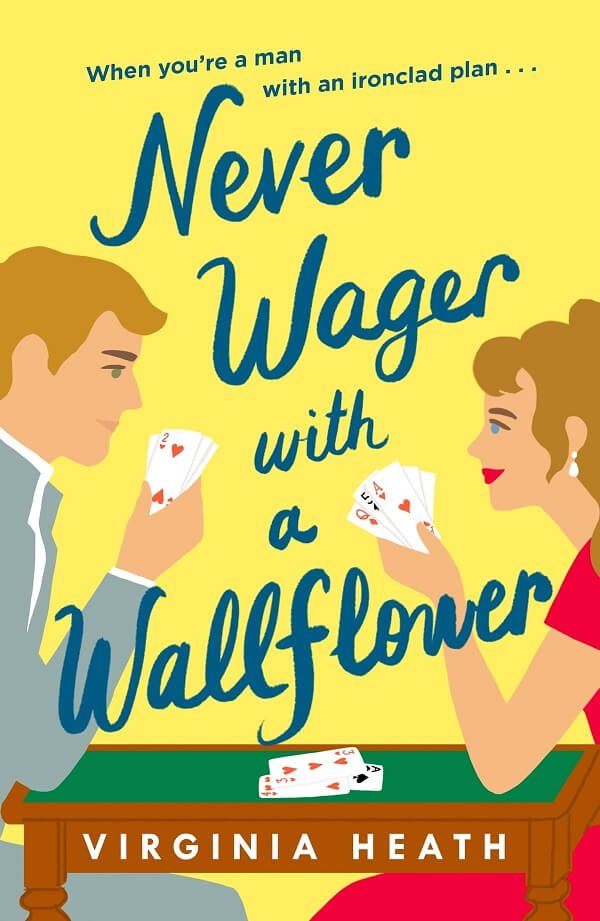 Never Wager with a Wallflower
Virginia Heath
Miss Venus Merriwell has been waiting for her prince to come since the tender age of fourteen. She wants a man who is a selfless academic like her, and free from all the wretched vices her gambler father enjoyed far too much before he left the Merriwell sisters practically destitute. Unfortunately, after a slew of romantic disappointments, there is still no sign of that prince at twenty-three and the only one true love of her life is the bursting-at-the-seams orphanage in Covent Garden that she works tirelessly for. An orphanage that desperately needs to expand into the empty building next door.
Release Date: November 7, 2023
---
For Never & Always
Helena Greer
Hannah Rosenstein should be happy: after a lonely childhood of traipsing all over the world, she finally has a home as the co-owner of destination inn Carrigan's All Year. But her thoughts keep coming back to Levi "Blue" Matthews: her first love, worst heartbreak, and now, thanks to her great-aunt's meddling will, absentee business partner. 

When Levi left Carrigan's, he had good intentions. As the queer son of the inn's cook and groundskeeper, he never quite fit in their small town and desperately wanted to prove himself. Now that he's a celebrity chef, he's ready to come home and make amends.
Release Date: November 28, 2023
---