For many years, cowboys have starred in swoon-worthy romances. How can anyone resist the allure of these fervent country men, who are rugged, fearless, and environment lovers? We've compiled a list of 10 sultry romance novels that you won't be able to resist if you like jeans and boots over suits and dress shoes!
---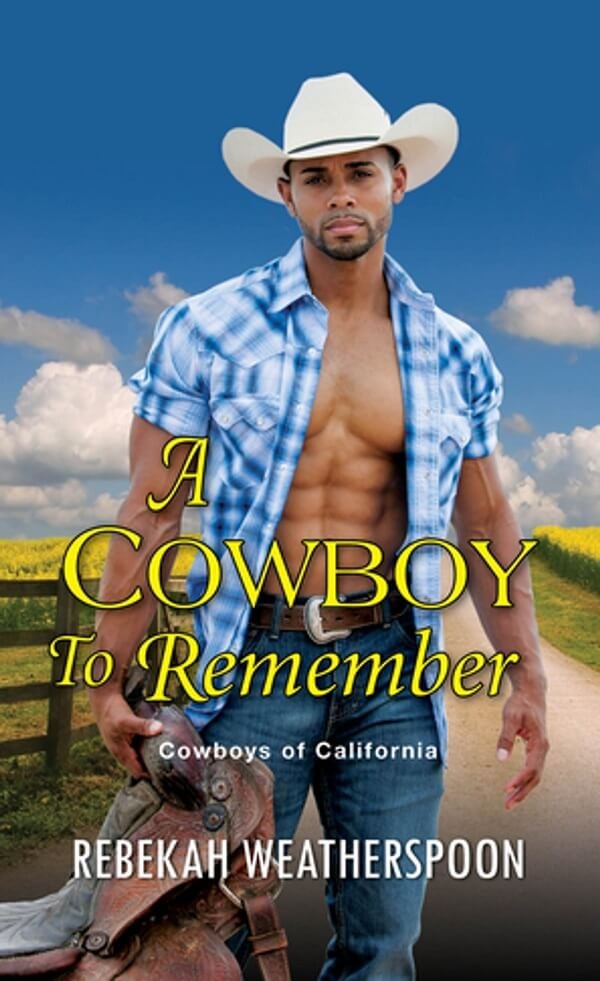 A Cowboy to Remember
Rebekah Weatherspoon
With a headline spot on a hit morning show and truly mouth-watering culinary skills, chef Evie Buchanan is perched on the edge of stardom. But at an industry party, a fall lands Evie in the hospital—with no memory of who she is. Scrambling to help, Evie's assistant contacts the only "family" Evie has left, close friends who run the luxury dude ranch in California where Evie grew up. Evie has no recollection of them—until former rodeo champion Zach Pleasant walks into her hospital room, and she realizes his handsome face has been haunting her dreams . . .
Zach hasn't seen Evie in years—not since their families conducted a campaign to make sure their childhood friendship never turned into anything more.
Release Date: February 25, 2020
---
A Texas Kind of Cowboy
Delores Fossen
When single mom Lorelei Parkman discovers the biological father of her adopted daughter could be Dax Buchanan—she's shocked. Of all the men in Last Ride, Texas, the bull-riding bad boy doesn't quite fit the bill of…parent. But as Lorelei learns more about Stellie's mysterious birth mother, she realizes she'll have to trust the reckless rodeo star…or risk losing her baby forever. Dax is normally up for any kind of challenge. Daddy duty, however, is best left to the pros. Still, being with the little girl, and the gorgeous Lorelei, unlocks something inside—a completeness he's been chasing his whole life.
Release Date: March 7, 2023
---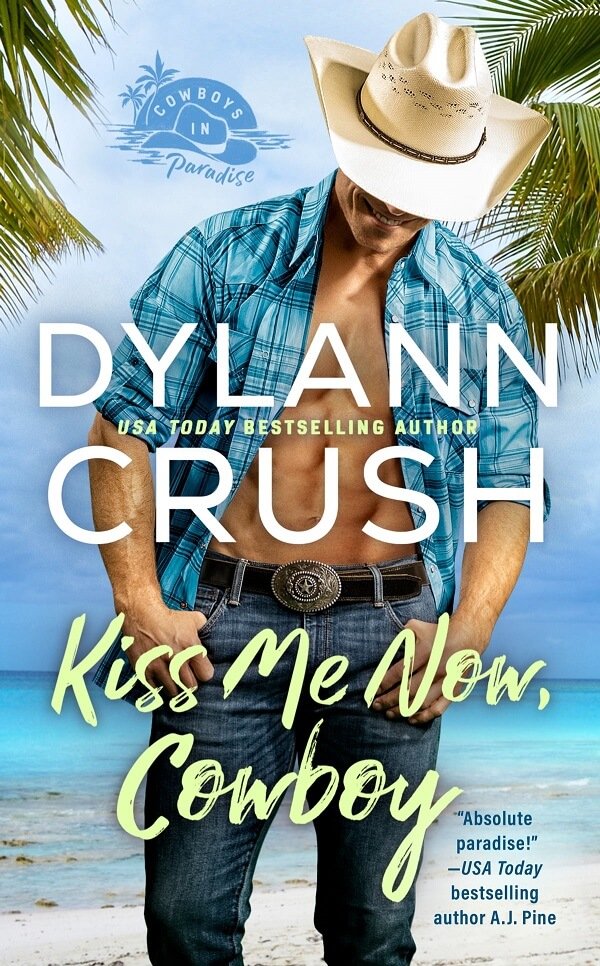 Kiss Me Now, Cowboy
Dylann Crush
Forzas aren't quitters. That's the motto professional bull rider Justin Forza's dad has drilled into his head since the first time he climbed into the bucking chute. After a serious injury, doctor's orders are to stay out of the arena. But if Justin can win one more championship, he'll be able to continue the family legacy, set himself up for life, and finally confess his love to his best friend Emmeline.
Emmeline Porter lives by one rule: never date a bull rider. She's seen the damage a bad ride can cause. As a last resort to stop Justin from returning to the rodeo circuit, she convinces him to take a trip to Paradise Island.
Release Date: August 23, 2022
---
Her Wayward Cowboy
Maisey Yates
For thirteen years, Arizona King has tried to forget Micah Stone, the man who broke her heart. She was eighteen the night they confessed their feelings for each other. The next morning, he was gone. Maybe she was too young, too inexperienced—after all, he was twelve years older and fresh out of a serious relationship. Arizona vowed to never be so vulnerable again. But that promise proves hard to keep when Micah suddenly returns to Four Corners Ranch, looking for his son…
Soon it becomes clear those feelings never burned out for either of them. Still, after all this time, Arizona's carrying more scars than she lets on
Release Date: January 1, 2023
---
Busted
Greta Rose West
Kevin Cade has no hope of ever finding love. How could he, when he can't even say the word "gay?" In small-town Wisper, Wyoming, men like him don't exist. Not out loud, anyway. And revealing his secret could ruin everything for his brothers and their business. What if they can't accept him?
Until the new vet arrives at Cade Ranch and saves his life—in more ways than one. Luuk van der Wouden is everything Kevin has ever wanted: he's confident, charming, and his Dutch accent is sexy as hell. But Kevin can't give Luuk what he needs, not without risking his whole life, and he won't force Luuk to hide who he is.
Release Date: September 2, 2021
---
Fool Hearts
Emmy Sanders
At twelve, he was my best friend. At sixteen, he became my crush. And now, at thirty-four, he's the man I'm still pining after. Falling in love with Easton was never part of the plan. But now that I've done it, I can't seem to stop. It doesn't help that we're living under the same roof. Or that Easton is so dang sweet I want to lick him from head to toe.
But Easton is straight, and all the cattle in Texas won't change the fact that he'll never look at me the way I see him. I want someone who can love me back. And I won't be able to find that while I'm hung up on my best friend.
Release Date: March 24, 2022
---
A Cowboy Kind of Thing
Reese Ryan
Dionna Reed is in Royal, Texas, to help plan her starlet bestie's wedding. But when the bride and groom bail, all the planning falls to Dionna…and the too-hot, too-sexy best man who's convinced Texas can outdo Hollywood for this wedding event of the year. Well, bring it on, cowboy.
Tripp Noble has one week to convince city-slicker Dionna that Royal is the perfect place for his cousin's wedding—all the while keeping his hands off the gorgeous maid of honor. But cowboys don't always follow the rules… From Harlequin Desire: A luxurious world of bold encounters and sizzling chemistry.
Release Date: January 24, 2023
---
Colorado Country
Diana Palmer
Meadow Dawson is struggling to manage the enormous ranch she just inherited. Too bad she's not on speaking terms with the one man who can help her out. Cattleman Dal Blake wishes Meadow's dog would quit digging under his fence—and that his pretty neighbor wasn't just as good at getting under his skin.  . . .
Widowed schoolteacher Katy is starting over with her young daughter, and she knows the perfect place—her grandmother's Colorado ranch. A runaway Palomino brings reclusive horse wrangler Parker to her door.
Release Date: November 29, 2022
---
The Reluctant Cowboy
Kate Pearce
Chase Morgan high-tailed it away from ranching life as soon as possible. But running a successful technology company can't erase the memories, or secrets, of his youth. Coming home to help his Grandma Ruth may finally put some ghosts to rest—if he can just get a certain smart, beautiful houseguest out of his business. But getting her out of his head is proving even more difficult…
Determined to save the Morgan ranch, historian January Mitchell has pinned her hopes on the surprisingly rugged, surprisingly likable, and exasperatingly stubborn Chase. Surely his love of this breathtaking, mysterious land runs deep enough that he'll once again embrace his inner cowboy.
Release Date: November 29, 2016
---
A Rancher's Heart
Vivian Arend
Caleb Stone is wearing too many hats and it's making him crankier than usual. He's a cowboy, a father, and the head of his large family—and has been since tragedy claimed his parents over ten years ago. The ranch is struggling, but it's the title of single dad that's got him tangled up in knots. He needs a full-time, live-in nanny at the Silver Stone homestead in Heart Falls, Alberta, to help with his two little girls, but the woman about to arrive on his doorstep? Tantalizing, tempting, and trouble with capital T's. Tamara Coleman doesn't regret the choices that led to losing her job, but she definitely needs a fresh start. When a friend recommends her for a nanny position in a new town, she swears this time it'll be different.
Release Date: November 16, 2017
---