Time travel, or the idea that we might be able to travel back and forth through time to observe significant historical moments and perhaps even change the direction of the future, is one of the most intriguing concepts in science fiction. A Connecticut Yankee in King Arthur's Court, written by Mark Twain in 1895, was the first work to tackle the subject; subsequent books by Isaac Asimov, Diana Gabaldon, Stephen King, and others have also tried their hand at the form. Here are some recent time travel books we've been enjoying. It's still alive and well.
---
This Time Tomorrow
Emma Straub
On the eve of her 40th birthday, Alice's life isn't terrible. She likes her job, even if it isn't exactly the one she expected. She's happy with her apartment, her romantic status, her independence, and she adores her lifelong best friend. But her father is ailing, and it feels to her as if something is missing. When she wakes up the next morning she finds herself back in 1996, reliving her 16th birthday. But it isn't just her adolescent body that shocks her, or seeing her high school crush, it's her dad: the vital, charming, 40-something version of her father with whom she is reunited. Now armed with a new perspective on her own life and his, some past events take on new meaning.
Release Date: May 17, 2022
---
Sea of Tranquility
Emily St. John Mandel
Edwin St. Andrew is eighteen years old when he crosses the Atlantic by steamship, exiled from polite society following an ill-conceived diatribe at a dinner party. He enters the forest, spellbound by the beauty of the Canadian wilderness, and suddenly hears the notes of a violin echoing in an airship terminal—an experience that shocks him to his core.
Two centuries later a famous writer named Olive Llewellyn is on a book tour. She's traveling all over Earth, but her home is the second moon colony, a place of white stone, spired towers, and artificial beauty.
Release Date: April 5, 2022
---
The Paradox Hotel
Rob Hart
January Cole's job just got a whole lot harder. Not that running security at the Paradox was ever really easy. Nothing's simple at a hotel where the ultra-wealthy tourists arrive costumed for a dozen different time periods, all eagerly waiting to catch their "flights" to the past.
Or where proximity to the timeport makes the clocks run backward on occasion—and, rumor has it, allows ghosts to stroll the halls.
None of that compares to the corpse in room 526. The one that seems to be both there and not there. The one that somehow only January can see.
Release Date: February 22, 2022
---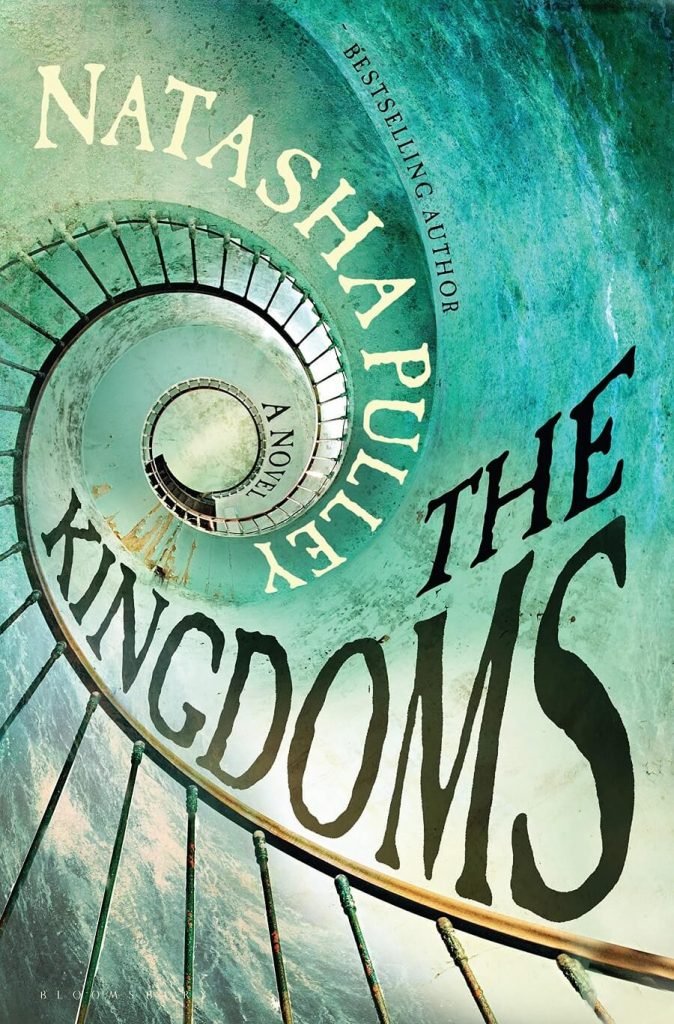 The Kingdoms
Natasha Pulley
Joe Tournier has a bad case of amnesia. His first memory is of stepping off a train in the nineteenth-century French colony of England. The only clue Joe has about his identity is a century-old postcard of a Scottish lighthouse that arrives in London the same month he does. Written in illegal English-instead of French-the postcard is signed only with the letter "M," but Joe is certain whoever wrote it knows him far better than he currently knows himself, and he's determined to find the writer.
The search for M, though, will drive Joe from French-ruled London to rebel-owned Scotland and finally onto the battle ships of a lost empire's Royal Navy.
Release Date: May 20, 2021
---
A Rip Through Time
Kelley Armstrong
When Mallory wakes up in Catriona's body in 1869, she must put aside her shock and adjust quickly to her new reality: life as a housemaid to an undertaker in Victorian Scotland. She soon discovers that her boss, Dr. Gray, also moonlights as a medical examiner and has just taken on an intriguing case, the strangulation of a young man, similar to the attack on herself. Her only hope is that catching the murderer can lead her back to her modern life . . . before it's too late. In A Rip Through Time, New York Times bestselling author Kelley Armstrong introduces a brand-new series mixing mystery, romance, and fantasy with thrilling results.
Release Date: May 31, 2022
---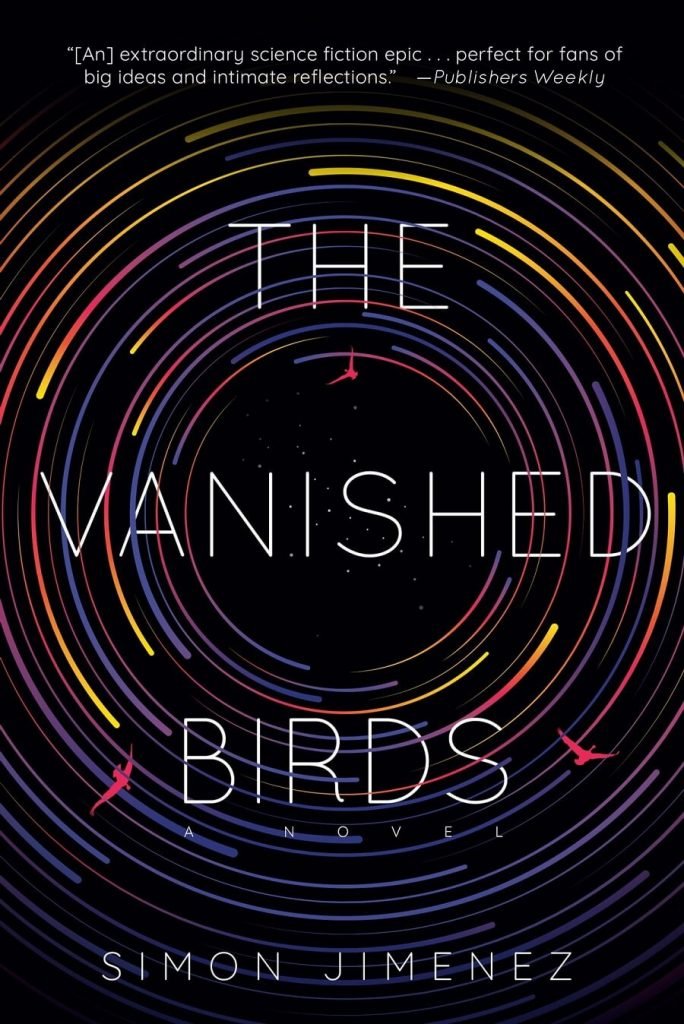 The Vanished Birds
Simon Jimenez
Nia Imani is a woman out of place and outside of time. Decades of travel through the stars are condensed into mere months for her, though the years continue to march steadily onward for everyone she has ever known. Her friends and lovers have aged past her; all she has left is work.
Alone and adrift, she lives only for the next paycheck, until the day she meets a mysterious boy, fallen from the sky. The scarred child does not speak, his only form of communication the beautiful and haunting music he plays on an old wooden flute. Captured by his songs and their strange, immediate connection.
Release Date: August 18, 2020
---
Master of the Revels
Nicole Galland
This fast-paced sequel to the New York Times bestselling near-future adventure The Rise and Fall of D.O.D.O. picks up where the original left off, as Tristan Lyons, Mel Stokes, and their fellow outcasts from the Department of Diachronic Operations (D.O.D.O.) fight to stop the powerful Irish witch Gráinne from using time travel to reverse the evolution of all modern technology.
Chief amongst Gráinne's plots: to encrypt cataclysmic spells into Shakespeare's "cursed" play, Macbeth. When her fellow rogue agents fall victim to Gráinne's schemes, Melisande Stokes is forced to send Tristan's untested.
Release Date: February 23, 2021
---
The Upper World
Femi Fadugba
During arguably the worst week of Esso's life, an accident knocks him into an incredible world—a place beyond space or time, where he can see glimpses of the past and future. But if what he sees there is true, he might not have much longer to live, unless he can use his new gift to change the course of history.
Rhia's past is filled with questions, none of which she expects a new physics tutor to answer.
But Dr. Esso's not here to help Rhia. He's here because he needs her help—to unravel a tragedy that happened fifteen years ago.
Release Date: December 7, 2021
---
About Time
Jodi Taylor
Patience is not a virtue known to the Time Police. And Commander Hay is facing the longest day of her life… After their heroic efforts to safeguard the Acropolis and prevent the Paris Time-Stop, the Time Police have gone from zero to hero. Then one fateful mission to apprehend a minor criminal selling dodgy historical artefacts blows up in all their faces.
An officer is attacked within TPHQ. A prisoner is murdered. And investigations are about to lead to the one place where no officer can legally tread. Worst of all, trouble is brewing for Luke, Jane and Matthew as a shocking revelation threatens to tear Team Weird apart for good.
Release Date: October 13, 2022
---
Return to Christmas
Anne Stuart
Madison Simcoe has had enough. She's a cold, lonely workaholic who's been harassed one too many times by a fellow worker, it's Christmas and the spirit is gone, and she feels like a stranger in her own life. A little retail therapy should cheer her up. Macy's is huge, a giant store full of wonders, and Madison's happy place. So when she decides to indulge herself, pushing through the big doors on a cold afternoon in December, she's not expecting to suddenly find herself in 1947, unable to leave the huge building. And she's certainly not expecting to find incredibly hot Johnny Larsen, former Army spy during WWII, with a buttload of PTSD, artistic brilliance.
Release Date: November 13, 2019
---