Beautiful book selections for all your summer reading needs may be found all over the indie sector. This is a list that is sure to shake up your TBR pile if you or your book club are seeking for futuristic fiction that will disrupt your reality, historical fiction that will transport you to another era, or unrestrained mysteries that will push you to the edge. Here are 10 top indie book club picks of summer 2023.
---
Human Sacrifices
María Fernanda Ampuero
An undocumented woman answers a job posting only to find herself held hostage, a group of outcasts obsess over boys drowned while surfing, and an unhappy couple finds themselves trapped in a terrifying maze. With scalpel-like precision, Ampuero considers the price paid by those on the margins so that the elite might lounge comfortably, considering themselves safe in their homes.
Simultaneously terrifying and exquisite, Human Sacrifices is "tropical gothic" at its finest―decay and oppression underlie our humid and hostile world, where working-class women and children are consistently the weakest links in a capitalist economy.
Release Date: May 16, 2023
---
The Memory of Animals
Claire Fuller
In the face of a pandemic, an unprepared world scrambles to escape the mysterious disease causing sensory damage, nerve loss, and, in most cases, death. Neffy, a disgraced and desperately indebted twenty-seven-year-old marine biologist, registers for an experimental vaccine trial in London—perhaps humanity's last hope for a cure. Though isolated from the chaos outside, she and the other volunteers—Rachel, Leon, Yahiko, and Piper—cannot hide from the mistakes that led them there. As London descends into chaos outside the hospital windows, Neffy befriends Leon, who before the pandemic had been working on a controversial technology that allows users to revisit their memories.
Release Date: June 6, 2023
---
The Stockwell Letters
Jacqueline Friedland
A passionate advocate of abolition from her earliest years, Ann's activism was derailed just before her twenty-fourth birthday, when she fell sick with a mysterious illness. In order to protect her fragile health, her husband, the famous abolitionist Wendell Phillips, forbade her from joining any further anti-slavery outings. Even so, when fugitive slave Anthony Burns is apprehended in Boston, Ann is determined to help him, no matter what it costs her.

With a particular focus on the predicament of nineteenth-century women who wanted to effect change despite the restrictions society imposed on them, The Stockwell Letters— takes a deep dive.
Release Date: August 29, 2023
---
Happy Stories, Mostly
Norman Erikson Pasaribu
Longlisted for the International Booker Prize, Happy Stories, Mostly introduces "one of the most important Indonesian writers today" (Litro Magazine). These twelve short stories ask what it means to be almost happy—to nearly find joy, to sort-of be accepted, but to never fully grasp one's desire. Joy shimmers on the horizon, just out of reach.
An employee navigates their new workplace, a department of Heaven devoted to archiving unanswered prayers; a tourist in Vietnam seeks solace following her son's suicide; a young student befriends a classmate obsessed with verifying the existence of a mythical hundred-foot-tall man.
Release Date: June 6, 2023
---
Notes on Her Color
Jennifer Neal
Gabrielle has always had a complicated relationship with her mother Tallulah, one marked by intimacy and resilience in the face of a volatile patriarch. Everything in their home has been bleached a cold white—from the cupboards filled with sheets and crockery to the food and spices Tallulah cooks with. Even Gabrielle, who inherited the ability to change the color of her skin from her mother, is told to pass into white if she doesn't want to upset her father.
But this vital mother-daughter bond implodes when Tallulah is hospitalized for a mental health crisis.
Release Date: May 23, 2023
---
When the Hibiscus Falls
M. Evelina Galang
Moving from small Philippine villages of the past to the hurricane-beaten coast of near-future Florida, When the Hibiscus Falls examines the triumphs and sorrows that connect generations of women. Daughters, sisters, mothers, aunties, cousins, and lolas commune with their ancestors and their descendants, mourning what is lost when an older generation dies, celebrating what is gained when we safeguard their legacy for those who come after us. Featuring figures familiar from M. Evelina Galang's other acclaimed and richly imagined novels and stories, When the Hibiscus Falls dwells within the complexity of family, community, and Filipino American identity.
Release Date: June 13, 2023
---
Toward the Corner of Mercy and Peace
Tracey Buchanan
It's 1952 in the small western Kentucky town of Paducah and Mrs. Minerva Place would prefer everyone mind his own business, follow the rules, and if dead, stay dead. Nosy neighbors and irritating church members are bad enough but when residents of the local cemetery start showing up, the quirky widow wonders if she's going crazy. Just as distressing, a new boy in the neighborhood seems intent on disrupting her life. Minerva, aggravated by the precocious six-year-old, holds him and his father at arm's length. Nevertheless, with charming perseverance they find a way into her closed-off life.
Release Date: June 20, 2023
---
One Friday in Napa
Jennifer Hamm
Vene feels like she and her mother have always been at odds—since she was a child, the first word she used to describe Olivia was "cold." When news of her mother's imminent death comes, Vene returns to her family's home in Napa to see if their strained relationship can be mended, only to find Olivia as harsh as ever and their reconciliation seemingly unreachable.
But when Vene stumbles upon Olivia's old cookbook, she discovers a passion within her mother she didn't know existed. The clipped tone and quick judgments of her dying mother don't match the young woman whose voice she finds between the pages.
Release Date: August 29, 2023
---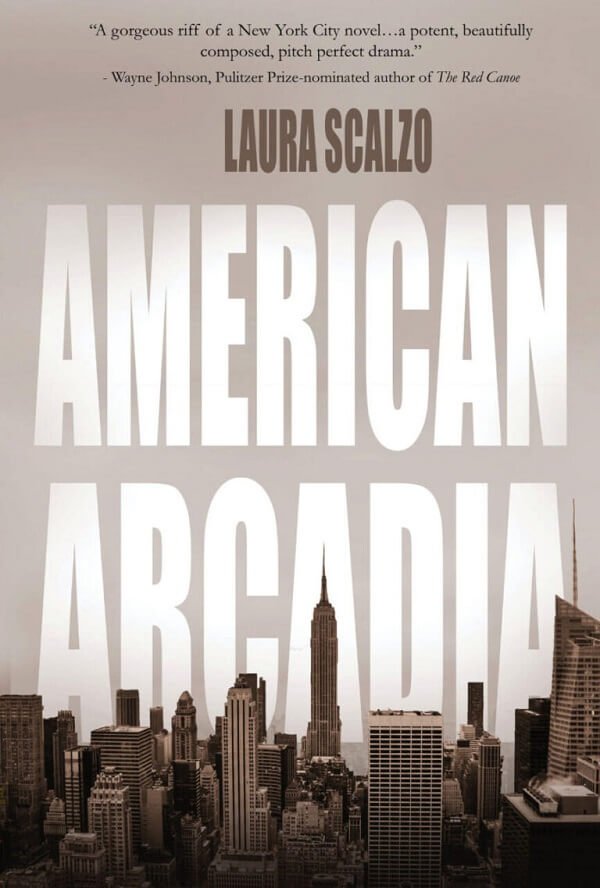 American Arcadia
Laura Scalzo
New York City, 1985, the scaffolded and torchless Statue of Liberty is under reconstruction, the Twin Towers hum with money, and the clubs pulse with music. Young Wall Streeter, Mina Berg, and her roommate, Chry Risk, strike up friendships with the volatile Danny Nyro and easygoing Dare Fiore. Mina wants Chry's family prestige, while Chry only wants to play the bass like Jaco Pastorius. Nyro trades on his father's notoriety and Dare is keeping secrets. Each of these twenty-somethings attempts to rewrite their origin story as they find themselves knotted in the cross purposes of friendship and love, life and death.
Release Date: May 2, 2023
---
The Night Flowers
Sara Herchenroether
In 1983, deep in New Mexico's Gila National Forest, the bodies of a young woman and two children were found. Who were they? How did they get there? Thirty years later, two women find themselves drawn to the cold case. Librarian Laura MacDonald begins her own investigation as a way to distract herself from breast cancer treatments and becomes consumed by her search for answers. Jean Martinez is a veteran detective determined to keep working cold cases for the Sierra County police force even as her family begs her to retire. With only fragments from dusty case files and a witness who doesn't want to remember, this unlikely duo is determined—no matter the cost.
Release Date: May 2, 2023
---