Everyone yearns for the atmosphere of the urban fantasy, dark academia, and amateur sleuth. We all develop a craving for charming monsters, heartfelt hauntings, thrills, and shivers as the Halloween season arrives. This collection contains all the subtly spooky books you need this season, from witches we want we could conjure with to family curses we desperately want to break. Here are 10 top new books to read this fall 2023.
---
The Unmaking of June Farrow
Adrienne Young
In the small mountain town of Jasper, North Carolina, June Farrow is waiting for fate to find her. The Farrow women are known for their thriving flower farm—and the mysterious curse that has plagued their family line. The whole town remembers the madness that led to Susanna Farrow's disappearance, leaving June to be raised by her grandmother and haunted by rumors.
It's been a year since June started seeing and hearing things that weren't there. Faint wind chimes, a voice calling her name, and a door appearing out of nowhere.
Release Date: October 17, 2023
---
Starling House
Alix E. Harrow
Opal is a lot of things—orphan, high school dropout, full-time cynic and part-time cashier—but above all, she's determined to find a better life for her younger brother Jasper. One that gets them out of Eden, Kentucky, a town remarkable for only two things: bad luck and E. Starling, the reclusive nineteenth century author of The Underland, who disappeared over a hundred years ago.

All she left behind were dark rumors—and her home. Everyone agrees that it's best to ignore the uncanny mansion and its misanthropic heir, Arthur. Almost everyone, anyway.
Release Date: October 3, 2023
---
Cage of Dreams
Rebecca Schaeffer
Nineteen-year-old Ness used to have a vehement terror of Nightmares—people who'd been turned into their worst fears while they slept. Through two assassination attempts, an explosion, and a faustian bargain with a dream demon, she's finally working through those fears.
Unfortunately, Nightmares aren't the only dangerous thing in Newham. Working at a speakeasy where gunfights are common and death is a regular occurrence, Ness is forced to reckon with all her other fears—including her fear of mortality. It's easy to die in Newham, but it's hard to live.
Release Date: September 26, 2023
---
Before the Devil Knows You're Here
Autumn Krause
1836, Wisconsin. Catalina lives with her pa and brother in a ramshackle cabin on the edge of the wilderness. Harsh winters have brought the family to the brink of starvation, and Catalina has replaced her poet's soul with an unyielding determination to keep Pa and her brother alive.
When a sudden illness claims Pa, a strange man appears—a man covered in bark, leaves growing from his head, and sap dripping from his eyes. He scoops up her brother and disappears, leaving behind a bird with crimson wings.
Release Date: October 3, 2023
---
This is How We End Things
R.J. Jacobs
Forest, North Carolina. Under the instruction of enigmatic Professor Joe Lyons, five graduate students are studying the tedious science behind the acts of lying. But discovering the secrets of deception isn't making any of the student's more honest though. Instead, it's making it easier for them to guard their own secrets – and they all have something to hide.
When a test goes awry and one of them is found dead, the students find themselves trapped by a snowstorm on an abandoned campus with a local detective on the case.
Release Date: September 12, 2023
---
The Only Purple House in Town
Ann Aguirre
Iris Collins is the messy one in her family. The "chaos bunny." Her sisters are all wildly successful, while she can't balance her budget for a single month. It's no wonder she's in debt to her roommates. When she unexpectedly inherits a house from her great aunt, her plan to turn it into a B&B fails—as most of her plans do. She winds up renting rooms like a Victorian spinster, collecting other lost souls…and not all of them are "human."
Eli Reese grew up as the nerdy outcast in school, but he got rich designing apps.
Release Date: July 11, 2023
---
Hatchet Girls
Diana Rodriguez Wallach
When Mariella Morse accuses her boyfriend, Vik Gomez, of murdering her wealthy parents with an axe, the town is quick to believe her. It doesn't help that Vik is caught standing over her parents' bodies with blood on his hands, unable to remember anything about the night in question.
But Vik's sister, Tessa, knows that Vik would never be capable of such a gruesome crime. Haunted by the mistakes she made that led her family to move to Fall River, MA in the first place, she sets out to prove her brother's innocence.
Release Date: October 10, 2023
---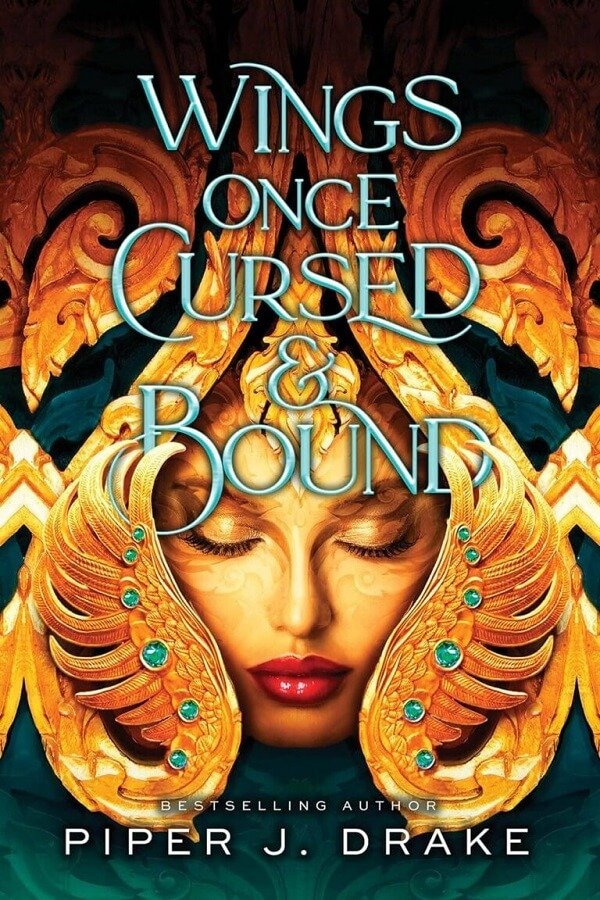 Wings Once Cursed & Bound
Piper J. Drake
Peeraphan Rahttana lives her life in Seattle, unaware of the complicated magical world spinning just beyond the shadows and mist…until a violent clash outside her dance rehearsal has her literally whisked off her feet. Her darkly brooding rescuer, vampire Bennett Andrews, claims to represent a secret organization dedicated to locating objects of myth and magic, tucking them safely away where they can do no harm—but he's too late to save Peeraphan from a deadly curse. Yet Peeraphan isn't what she seems. Wings unbound, she's a Thai bird princess of legend…and while the curse won't kill her outright.
Release Date: April 11, 2023
---
All That Consumes Us
Erica Waters
The students in Corbin College's elite academic society, Magni Viri, have it all—free tuition, inspirational professors, and dream jobs once they graduate. When first-gen college student Tara is offered a chance to enroll, she doesn't hesitate.
Except once she's settled into the gorgeous Victorian dormitory, something strange starts to happen. She's finally writing, but her stories are dark and twisted. Her dreams feel as if they could bury her alive. An unseen presence seems to stalk her through the halls. And a chilling secret awaits Tara at the heart of Magni Viri.
Release Date: October 17, 2023
---
No Gods, No Monsters
Cadwell Turnbull
One October morning, Laina gets the news that her brother has been shot and killed by Boston cops. But what looks like a case of police brutality soon reveals something much stranger. Monsters are real. And they want everyone to know it.
As creatures from myth and legend come out of the shadows, seeking safety through visibility, their emergence sets off a chain of seemingly unrelated events. Members of a local werewolf pack are threatened into silence. A professor follows a missing friend's trail of bread crumbs to a mysterious secret society. And a young boy with unique abilities seeks refuge in a pro-monster organization with secrets of its own.
Release Date: February 15, 2023
---