Who better than another Trenzle reader to suggest your next favourite book? If you're searching for a new book to read, check out these trendy novels that our users have named the top books of March 2023. You're likely to find a book (or two) to add to your reading list, from swoon-worthy historical romance to moving family sagas. Cheers to reading!
---
Never Never
Colleen Hoover and Tarryn Fisher
Charlie Wynwood and Silas Nash have been best friends since they could walk. They've been in love since the age of fourteen. But as of this morning…they are complete strangers. Their first kiss, their first fight, the moment they fell in love…every memory has vanished.
Now Charlie and Silas must work together to uncover the truth about what happened to them and why.
But the more they learn about the couple they used to be…the more they question why they were ever together to begin with. Forgetting is terrifying, but remembering may be worse.
Release Date: February 28, 2023
---
Stone Cold Fox
Rachel Koller Croft
Like any enterprising woman, Bea knows what she's worth and is determined to get all she deserves—it just so happens that what she deserves is to marry rich. Filthy rich. After years of forced instruction by her mother in the art of swindling men, a now-solo Bea wants nothing more than to close and lock the door on their sordid partnership so she can disappear safely into old-money domesticity, sealing the final phase of her escape.
When Bea chooses her ultimate target in the fully loaded, thoroughly dull and blue-blooded Collin Case, she's ready to deploy all of her tricks one last time.
Release Date: February 14, 2023
---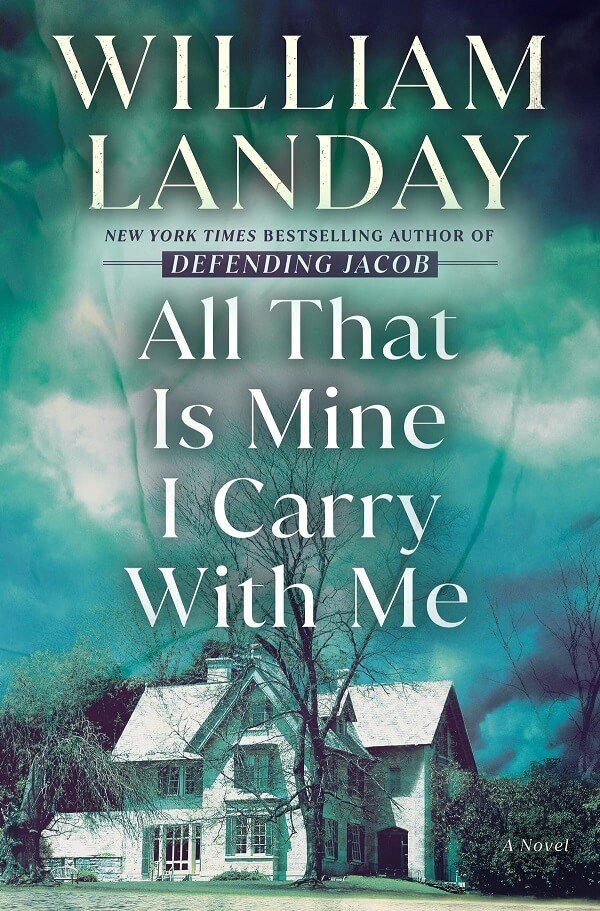 All That Is Mine I Carry With Me
William Landay
One afternoon in November 1975, ten-year-old Miranda Larkin comes home from school to find her house eerily quiet. Her mother is missing. Nothing else is out of place. There is no sign of struggle. Her mom's pocketbook remains in the front hall, in its usual spot.
So begins a mystery that will span a lifetime. What happened to Jane Larkin? Investigators suspect Jane's husband. A criminal defense attorney, Dan Larkin would surely be an expert in outfoxing the police.
Release Date: March 7, 2023
---
The Secret Lives of Country Gentlemen
K.J. Charles
Abandoned by his father, Gareth Inglis grew up lonely, prickly, and well-used to disappointment. Still, he longs for a connection. When he meets a charming stranger, he falls head over heels—until everything goes wrong and he's left alone again. Then Gareth's father dies, turning the shabby London clerk into Sir Gareth, with a grand house on the remote Romney Marsh and a family he doesn't know.
The Marsh is another world, a strange, empty place notorious for its ruthless gangs of smugglers.
Release Date: March 7, 2023
---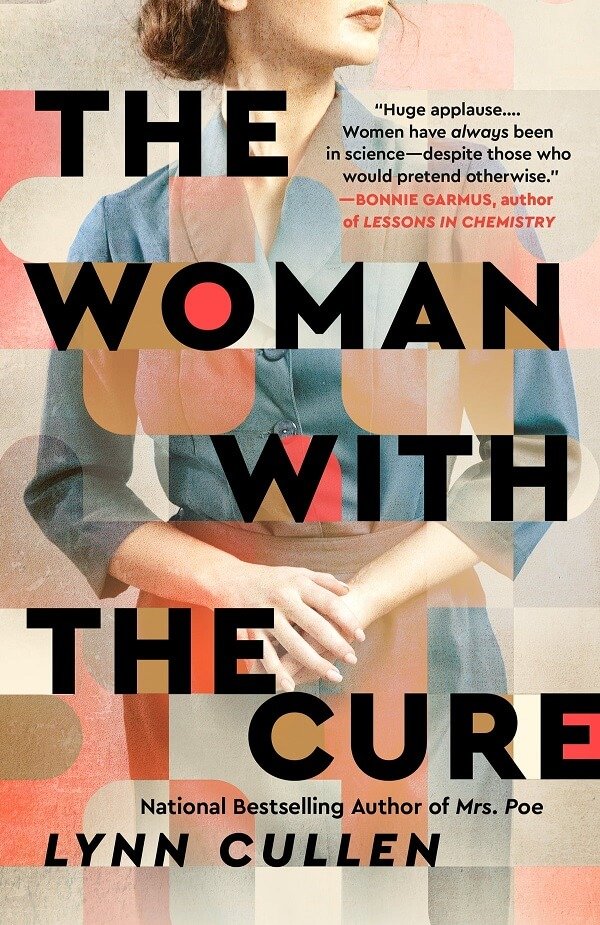 The Woman with the Cure
Lynn Cullen
In 1940s and '50s America, polio is as dreaded as the atomic bomb. No one's life is untouched by this disease that kills or paralyzes its victims, particularly children. Outbreaks of the virus across the country regularly put American cities in lockdown. Some of the world's best minds are engaged in the race to find a vaccine. The man who succeeds will be a god.
But Dorothy Horstmann is not focused on beating her colleagues to the vaccine. She just wants the world to have a cure. Applying the same determination that lifted her from a humble background.
Release Date: February 21, 2023
---
When the Moon Turns Blue
Pamela Terry
On the morning after Harry Cline's funeral, a rare ice storm hits the town of Wesleyan, Georgia. The community wakes up to find its controversial statue of Confederate general Henry Benning destroyed—and not by the weather. Half the town had wanted to remove the statue; the other half had wanted to preserve it. Now that the matter has been taken out of their hands, the town's long-simmering tensions are laid bare. Without Harry beside her, Marietta is left to question many of her preconceived ideas about her friends and family. Her childhood friend, Butter, has come to her aid in ways Marietta never expected.
Release Date: February 21, 2023
---
Cold-Blooded Liar
Karen Rose
Sam Reeves is a kindhearted psychologist who treats court-ordered clients. After one of his patients—a pathological liar—starts revealing plausible new details from a long-unsolved serial murder case, he's compelled to report anonymously to the SDPD tip line, though his attempts to respect patient confidentiality land him facedown and cuffed by the aggressive (and cute) Detective McKittrick.
San Diego homicide detective Kit McKittrick loves the water. She lives on a boat, and when she's not solving crimes with the SDPD, she's assisting her foster sister with her charter fishing business or playing.
Release Date: February 28, 2023
---
Goodnight from Paris
Jane Healey
Paris, 1939. Hollywood actress Drue Leyton, married to Frenchman Jacques Tartière, lives as an expatriate in love. But when her husband is dispatched to Brittany to work as a liaison for the British military, Drue finds herself alone with her housekeeper, adrift and heartsick in her adopted city. With her career and fame forty-five hundred miles away, Drue accepts an opportunity that will change her life forever.
Befriended by seasoned wartime journalist Dorothy Thompson and urged on by political operative Jean Fraysse, Drue broadcasts radio programs to the United States.
Release Date: March 7, 2023
---
Murder in Postscript
Mary Winters
Amelia Amesbury—widow, mother, and countess—has a secret. Amelia writes for a London penny paper, doling out advice on fashion, relationships, and manners under the pen name Lady Agony. But when a lady's maid writes Amelia to ask for advice when she believes her mistress has been murdered—and then ends up a victim herself—Amelia is determined to solve the case.
With the help of her best friend and a handsome marquis, Amelia begins to piece together the puzzle, but as each new thread of inquiry ends with a different suspect, the investigation grows ever more daunting. From London's docks and ballrooms.
Release Date: March 28, 2023
---
Johanna Porter Is Not Sorry
Sara Read
Twenty years ago, Johanna Porter was a rising star in the art world. Now she's an unknown soccer mom. When an invitation arrives for an elite gallery opening for her former lover, the great Nestor Pinedo, Johanna wants to throw it in the trash where it belongs. But with some styling help from her daughter, she makes an appearance and comes face-to-face with the woman she was before the powerful and jealous Nestor ruined her. La Rosa Blanca is a portrait of Johanna herself, young and fierce and fearless—a masterwork with a price tag to match.
Release Date: March 7, 2023
---