The long summer days sometimes make you desire to escape your own thoughts and enter someone else's. The top memoirs and nonfiction books of summer 2023 can assist you in accomplishing your goals of expanding your thinking, challenging the status quo, or taking stock of your life's path. There is likely to be something that makes your eyes water, your emotions soar, or your mind turn, with topics like love, trauma, confronting sorrow, social inequality, and transforming journeys. Here are 8 best memoirs & nonfiction books of summer 2023.
---
In Vitro
Isabel Zapata
Medical interventions become an exercise in patience, desire, and delirium in this intimate account of bodily transformation and disruption. In candid, graceful prose, Isabel Zapata gives voice to the strangeness and complexities of conception and motherhood that are rarely discussed publicly. Zapata frankly addresses the misogyny she experienced during fertility treatments, explores the force of grief in imagining possible futures, and confronts the societal expectations around maternity. In the tradition of Rivka Galchen's Little Labors and Sarah Manguso's Ongoingness, In Vitro draws from diary and essay forms to create a new kind of literary companion.
Release Date: May 9, 2023
---
Meet Me Tonight in Atlantic City
Jane Wong
In the late 1980s on the Jersey shore, Jane Wong watches her mother shake ants from an MSG bin behind the family's Chinese restaurant. She is a hungry daughter frying crab rangoon for lunch, a child sneaking naps on bags of rice, a playful sister scheming to trap her brother in the freezer before he traps her first. Jane is part of a family staking their claim to the American dream, even as this dream crumbles. Beneath Atlantic City's promise lies her father's gambling addiction, an addiction that causes him to disappear for days and ultimately leads to the loss of the restaurant.
Release Date: May 16, 2023
---
The Male Gazed
Manuel Betancourt
Manuel Betancourt has long lustfully coveted masculinity—in part because he so lacked it. As a child in Bogotá, Colombia, he grew up with the social pressure to appear strong, manly, and, ultimately, straight. And yet in the films and television he avidly watched, Betancourt saw glimmers of different possibilities. From the stars of telenovelas and the princes of Disney films to pop sensation Ricky Martin and teen heartthrobs in shows like Saved By the Bell, he continually found himself asking: Do I want him or do I want to be him? The Male Gazed grapples with the thrall of masculinity, examining its frailty and its attendant anxieties even as it focuses.
Release Date: May 30, 2023
---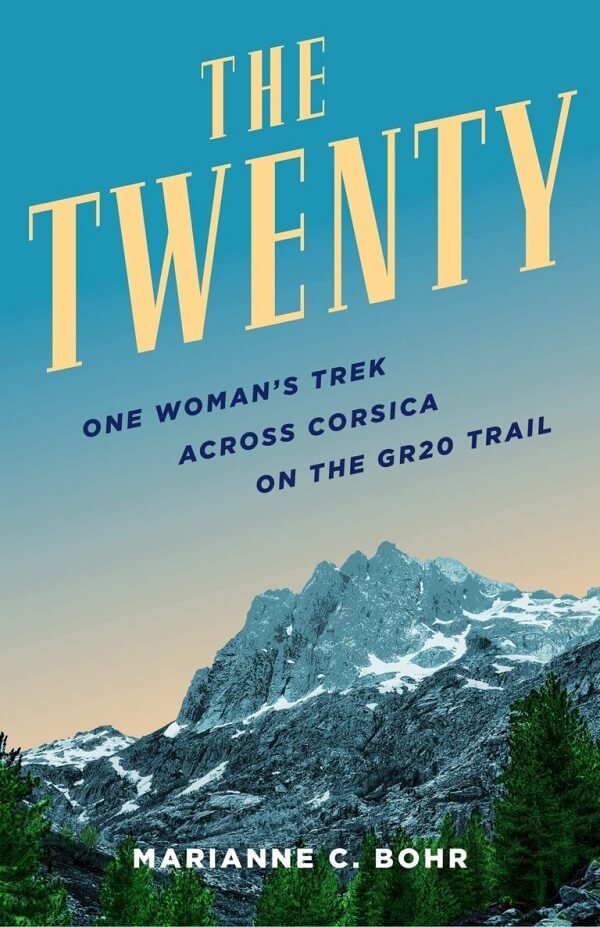 The Twenty
Marianne Bohr
Marianne Bohr and her husband, about to turn sixty, are restless for adventure. They decide on an extended, desolate trek across the French island of Corsica—the GR20, Europe's toughest long-distance footpath—to challenge what it means to grow old. Part travelogue, part buddy story, part memoir, The Twenty is a journey across a rugged island of stunning beauty little known outside Europe.
From a chubby, non-athletic child, Bohr grew into a fit, athletic person with an "I'll show them" attitude. But hiking The Twenty forces her to transform a lifetime of hard-won achievements into acceptance of her body and its limitations.
Release Date: June 6, 2023
---
Head Above Water
Shahd Alshammari
Shahd Alshammari is just eighteen when she is diagnosed with multiple sclerosis, and told by her neurologist that she would not make it past age thirty. Despite what she is told, by thirty, she has become a professor of literature, and has managed to navigate education systems in both Kuwait and the United Kingdom and inspire generations of students.
Head above Water is the intimate, philosophical memoir of Shahd Alshammari's life of triumph and resistance, as a woman marked "ill" by society and as a lifelong reader, student, and teacher. Charting her journey with raw honesty, Alshammari explores disability, displacement, and belonging.
Release Date: July 18, 2023
---
A Smoke and a Song
Sherry Sidoti
January 2021, ten months into the global pandemic, Sherry Sidoti's mother is diagnosed with terminal cancer—so Sherry prioritizes a trip to Manhattan over long-awaited empty-nesting and her "second chance" with fiancé Jevon. With new life blooming and loss looming, she is beckoned to answer the question that has haunted her since childhood: is freedom found in "letting go," as the spiritual teachers (and her mother) insist—or is it found by digging our heels deeper into the earth and holding on to our humanness?
A Smoke and a Song is Sherry's story of her quest to make meaning from the memories homed in her body.
Release Date: August 1, 2023
---
Laid and Confused
Maria Yagoda
Far more alarming than the millennial "sex recession"—the phenomenon of young people having less sex than previous generations—is that we're in the middle of a bad sex epidemic that all generations are suffering from. Despite major advances in sex education, positivity, and technology, we haven't moved the needle on better.
We're still quietly enduring unsatisfying sex, whether that's resigning ourselves to the same three positions we secretly hate, or lying when our Bumble date asks if we're "close" after fifteen seconds of oral. We've been trained to optimize everything, except our own pleasure.
Release Date: May 30, 2023
---
The Elissas
Samantha Leach
Bustle editor Samantha Leach and her childhood best friend, Elissa, met as infants in the suburbs of Providence, Rhode Island, where they attended nursery, elementary school, and temple together. As seventh graders, they would steal drinks from bar mitzvahs and have boys over in Samantha's basement—innocent, early acts of rebellion. But after one of their shared acts, Samantha was given a disciplinary warning by their private school while Elissa was dismissed altogether, and later sent away. Samantha did not know then, but Elissa had just become one of the fifty-thousand-plus kids per year who enter the Troubled Teen Industry.
Release Date: June 6, 2023
---