Isolated Scandinavian surroundings make the ideal setting for suspenseful thriller stories. Check out this collection of Nordic noir books if you're searching for a spine-tingling read that you won't be able to put down. It includes everything from new books in popular series to brand-new works. Cheers to reading!
---
Stolen
Ann-Helén Laestadius
On a winter day north of the Arctic Circle, nine-year-old Elsa—daughter of Sámi reindeer herders—sees a man brutally kill her beloved reindeer calf and threaten her into silence. When her father takes her to report the crime, local police tell them that there is nothing they can do about these "stolen" animals. Killings like these are classified as theft in the reports that continue to pile up, uninvestigated. But reindeer are not just the Sámi's livelihood, they also hold spiritual significance; attacking a reindeer is an attack on the culture itself. Ten years later, hatred and threats against the Sámi keep escalating, and more reindeer are tortured.
Release Date: January 31, 2023
---
Blaze Me a Sun
Christoffer Carlsson
In February 1986, the Halland police receive a call from a man who claims to have attacked his first victim. I'm going to do it again, he says before the line cuts off. By the time police officer Sven Jörgensson reaches the crime scene, the woman is taking her last breath. For Sven, this will prove a decisive moment. On the same night, Sweden plunges into a state of shock after the murder of the prime minister. Could there possibly be a connection?
As Sven becomes obsessed with the case, two more fall victim. For years, Sven remains haunted by the murders he cannot solve, fearing the killer will strike again.
Release Date: January 3, 2023
---
The Last Grudge
Max Seeck
Powerful executive Eliel Zetterborg has been found murdered in his upscale Helsinki home. What at first seems like a straightforward case soon proves to be anything but when it becomes clear the murderer has other targets. The only clue the police have is a photo of Zetterborg with three men whose faces have all been scratched off.
Detective Jessica Niemi has taken some time off from her work with the Helsinki police to track down the coven that nearly killed her, and her partner, Yusuf, is assigned to lead the investigation. But as Yusuf delves into the case.
Release Date: February 7, 2023
---
You Will Never Be Found
Tove Alsterdal
In the small mining town of Malmberget, north of the Arctic Circle, residents and their houses are being relocated. As the mine that built the town slowly swallows it street by street, building by building, the memories of the community have collapsed into the huge pit they call "the hole." Only a few stubborn souls cling to their homes, refusing to leave. When two workers making their final preparations hear a sound coming from a basement, they break a cellar window and find a terrified man curled up in a corner. In Ådalen, 700 kilometers away, police officer Eira Sjödin is investigating the disappearance of a man reported missing by his ex-wife.
Release Date: January 10, 2023
---
The Lazarus Solution
Kjell Ola Dahl
Daniel BerkÅk works as a courier for the Press and Military Office in Stockholm. On his last cross-border mission to Norway, he carries a rucksack full of coded documents and newspapers, but before he has a chance to deliver anything he is shot and killed and the contents of his rucksack are missing. The Norwegian government, currently exiled in London, wants to know what happened, and the job goes to writer Jomar Kraby, whose first suspect is a Norwegian refugee living in Sweden, whose past that is as horrifying as the events still to come… Both classic crime and a stunning exposÉ of Norwegian agents in Stockholm during the Second World War, The Lazarus Solution is a compulsive.
Release Date: April 27, 2023
---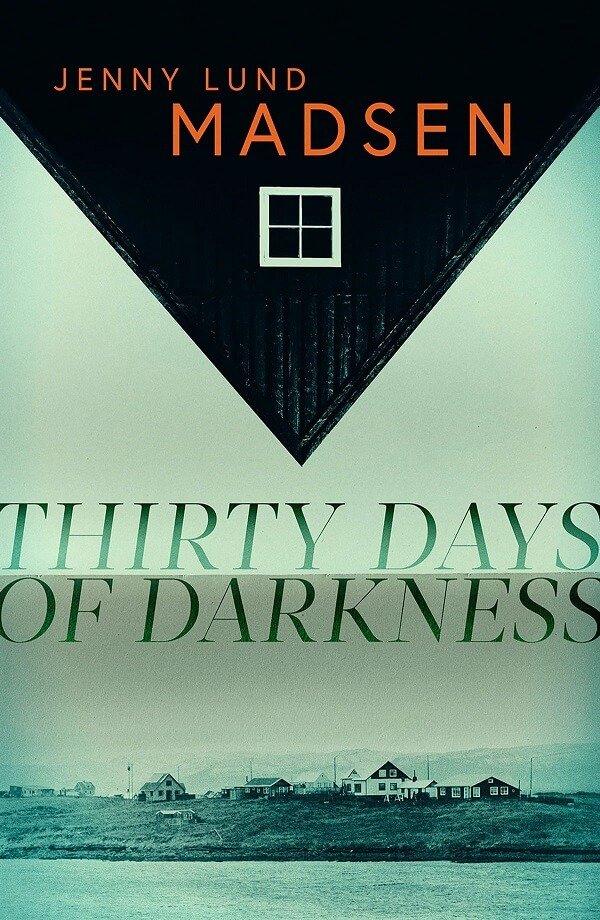 Thirty Days of Darkness
Jenny Lund Madsen
A Danish literary author is challenged to write a crime novel in thirty days, travelling to a small village in Iceland for inspiration, and then a body appears … an atmospheric, darkly funny, twisty debut thriller, first in an addictive new series.
Copenhagen author Hannah is the darling of the literary community and her novels have achieved massive critical acclaim. But nobody actually reads them, and frustrated by writer' s block, Hannah has the feeling that she' s doing something wrong. When she expresses her contempt for genre fiction, Hanna is publicly challenged to write a crime novel in thirty days. Scared that she will lose face.
Release Date: May 25, 2023
---
The Shadow Murders
Jussi Adler-Olsen
On her sixtieth birthday, a woman takes her own life. When the case lands on Detective Carl Mørck's desk, he can't imagine what this has to do with Department Q, Copenhagen's cold cases division since the cause of death seems apparent. However, his superior, Marcus Jacobsen, is convinced that this is related to an unsolved case that has been plaguing him since 1988.
At Marcus's behest, Carl and the Department Q gang—Rose, Assad, and Gordon—reluctantly begin to investigate. And they quickly discover that Marcus is onto something: Every two years for the past three decades.
Release Date: September 27, 2022
---
The Shadow Lily
Johanna Mo
Small-town police detective Hanna Duncker has a past. Her deceased father was convicted of murder and arson long ago, and she has taken up residence and resumed her police career in her hometown after his death. She and her partner Erik Lindgren are called to investigate the disappearance of a father and his infant son from their home while his wife was away on a weekend trip.
As the investigation unfolds, Hanna makes a breakthrough in her ongoing private investigation of her father's crimes: a discovery that could change everything she thought she'd learned so far.
Release Date: August 2, 2022
---