Making you feel happy is occasionally the finest thing a book can accomplish. Many of these books will be released this spring, including a romantic comedy and books about bookstores, comebacks, and other topics. Here are 8 inspirational women's fiction books out in spring 2023.
---
When Jasmine Blooms
Tif Marcelo
It's been two years since Celine lost her daughter Libby. Desperate to escape her grief, Celine throws herself into her work, determined to be the strong, capable woman the world believes her to be. But there's no fooling her family. A shocking intervention brings an impossible choice: confront her grief or risk losing the family she still has. Reeling, Celine wonders what her life would have been like if she'd chosen her first love instead of her husband and avoided this pain altogether.
Celine wakes the following day and is shocked to realize that what-if has become reality. She's with her high school sweetheart, her daughters aren't quite her daughters.
Release Date: April 11, 2023
---
The Retreat
Zara Raheem
Nadia Abbasi's marriage is falling apart. It starts with a gifted Roomba, but when she stumbles upon some questionable photos in her husband Aman's office, everything makes sense—the late-night texting, the sudden interest in fitness, the new clothes. Aman—the kind, thoughtful man she married—is having an affair.
Determined to find out what went wrong in her marriage, Nadia enlists the help of Zeba, the estranged sister she hasn't seen or spoken to since their mom's funeral over a year ago. As the two sisters fight to reconcile their past, Nadia realizes her relationship with Aman is not the only one that needs mending.
Release Date: April 25, 2023
---
Fifth Avenue Glamour Girl
Renée Rosen
In New York City, you can disappear into the crowd. At least that's what Gloria Downing desperately hopes as she tries to reinvent herself after a devastating family scandal. She's ready for a total life makeover and a friend she can lean on—and into her path walks a young, idealistic woman named Estée. Their chance encounter will change Gloria's life forever.
Estée dreams of success and becoming a household name like Elizabeth Arden, Helena Rubinstein, and Revlon. Before Gloria knows it, she is swept up in her new friend's mission.
Release Date: April 25, 2023
---
No Two Persons
Erica Bauermeister
Alice has always wanted to be a writer. Her talent is innate, but her stories remain safe and detached, until a devastating event breaks her heart open, and she creates a stunning debut novel. Her words, in turn, find their way to readers, from a teenager hiding her homelessness, to a free diver pushing himself beyond endurance, an artist furious at the world around her, a bookseller in search of love, a widower rent by grief. Each one is drawn into Alice's novel; each one discovers something different that alters their perspective, and presents new pathways forward for their lives. Together, their stories reveal how books can affect us in the most beautiful and unexpected of ways.
Release Date: May 2, 2023
---
The Darlings
Hannah McKinnon
At age ninety-two, Tish Darling is the matriarch and protector of what's left of the Darling family fortune, including the decades-old beach house, Riptide. Located on the crook of Cape Cod, it's a place she once loved but has not returned to in decades, since a tragic family accident one perfect summer day. Still, she is determined to keep Riptide in the family. Even if that means going back there on the cusp of her granddaughter's wedding. Even if it means revealing someone else's truth.
Her daughter-in-law Cora has her own complicated feelings surrounding Tish's return as well as doubts about her place within the Darling family.
Release Date: May 2, 2023
---
The Wedding Planner
Danielle Steel
Faith Ferguson is New York's most in-demand wedding planner, an arbiter of taste for elegant affairs, lavish ceremonies, and exclusive fêtes. She appreciates a simple celebration as much as a dazzling event, for she knows that a dream wedding is not necessarily the most expensive one.
As much as Faith enjoys her work, her two failed engagements leave her with no desire to get married herself. She finds fulfillment in her close relationship with her twin sister, Hope, her role as a mentor for her assistant, Violet, and her career. This year, new clients have flocked to her, and she signs up an extravagant reception.
Release Date: May 2, 2023
---
The God of Good Looks
Breanne Mc Ivor
Bianca Bridge has always dreamt of becoming a writer. But Trinidadian society can be unforgiving, and having an affair with a married government official is a sure-fire way to ruin your prospects. So when Obadiah Cortland, a notoriously tyrannical entrepreneur in the island's beauty scene, offers her a job, Bianca accepts, realizing that working on his magazine is the closest to her dreams she'll get.
 As Bianca begins to embrace her power and creative voice, she starts to suspect Obadiah is not the elite tyrant he seems. She's right.
Release Date: May 16, 2023
---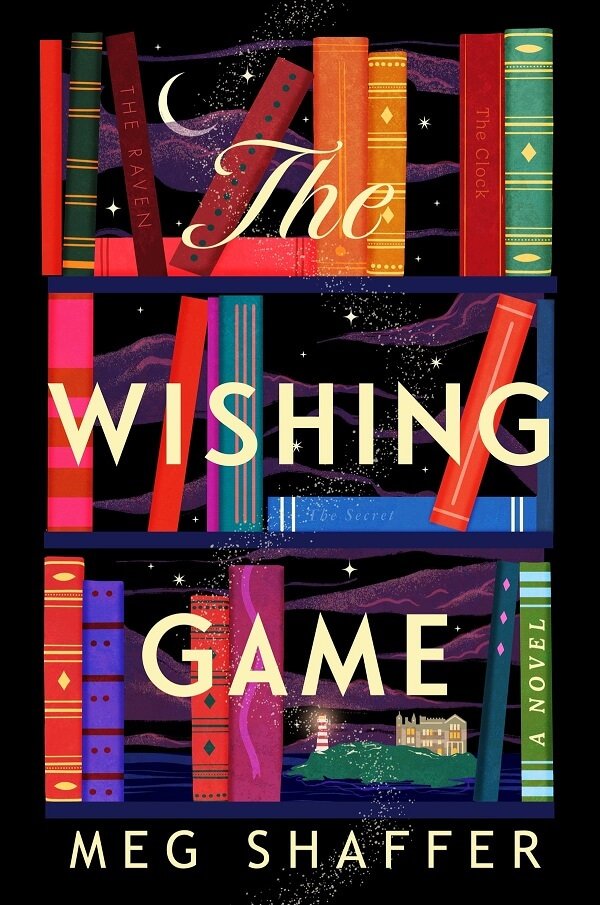 The Wishing Game
Meg Shaffer
Lucy Hart knows better than anyone what it's like to grow up without parents who loved her. In a childhood marked by neglect and loneliness, Lucy found her solace in books, namely the Clock Island series by Jack Masterson. Now a twenty-six-year-old teacher's aide, she is able to share her love of reading with bright, young students, especially seven-year-old Christopher Lamb, who was left orphaned after the tragic death of his parents.
Lucy would give anything to adopt Christopher, but even the idea of becoming a family seems like an impossible dream without proper funds and stability.
Release Date: May 30, 2023
---