With fall rapidly approaching, here are some thrilling Young Adult books that will make you feel everything. Curl up with a blanket and choose your favorite reading area. Look no further if you're searching for a fast-paced, immersive fall binge-worthy experience. Choose from a choice of books that will keep you up well past your bedtime, whether they are dark and sinister or about love and belonging. Here are 8 most anticipated young adult books of fall 2023.
---
Everyone's Thinking It
Aleema Omotoni
Within the walls of Wodebury Hall, an elite boarding school in the English countryside, reputation is everything. But aspiring photographer Iyanu is more comfortable observing things safely from behind her camera.
For Iyanu's estranged cousin, Kitan, life seems perfect. She has money, beauty, and friends like queen bee Heather. But as a Nigerian girl in a school as white and insular as Wodebury, Kitan struggles with the personal sacrifices needed to keep her place—and the protection she gets—within the exclusive popular crowd. Then photos from Iyanu's camera are stolen.
Release Date: September 5, 2023
---
Curses and Other Buried Things
Caroline George
Seven generations of women in Susana Prather's family have been lost to the Georgia swamp behind her house. The morning after her eighteenth birthday, she awakens soaked with water, with no memory of sleepwalking. No matter how she tries to stop it, she's pulled from her safe bed night after night, haunted by her own family history and legacy. Now, the truth feels unavoidable: it's only a matter of time before she loses her mind and the swamp becomes her grave. Unless she can figure out how to break the curse. When she isn't sleepwalking.
Release Date: October 10, 2023
---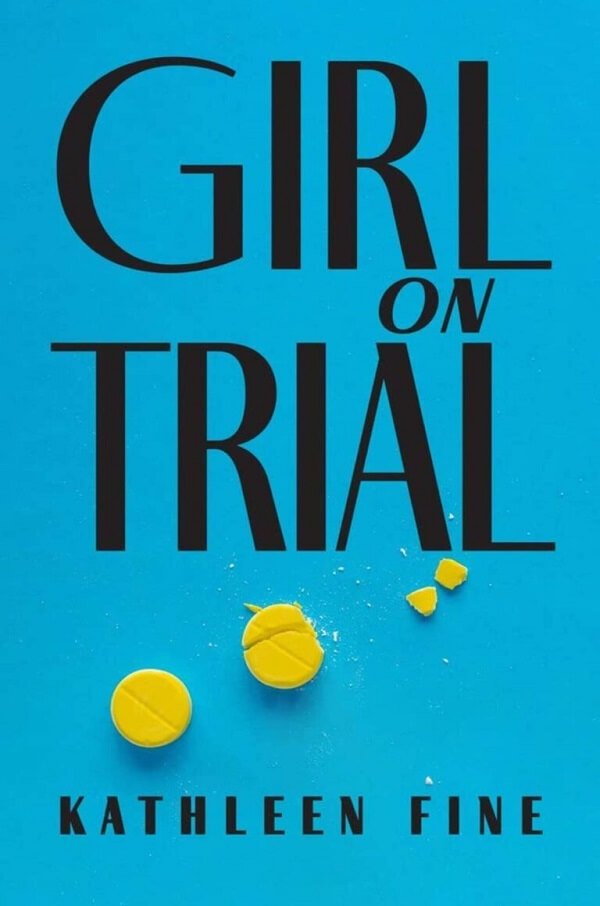 Girl on Trial
Kathleen Fine
Sixteen-year-old Emily Keller, known by the media as Keller the Killer, is accused of causing the deaths of a family of four, including young children. Emily is one of the youngest females to be accused of a crime so heinous, making this the nation's biggest trial of the year. But what really happened that fateful night—and who's responsible—is anything but straightforward.
Living in a trailer park in Baltimore with her twin brother and alcoholic mother, Emily's life hasn't been easy. She's had to grow up fast, and like any teen, has made questionable decisions in a desperate attempt to fit in with her peers.
Release Date: October 24, 2023
---
The Forest Demands Its Due
Kosoko Jackson
Regent Academy has a long and storied history in Winslow, Vermont, as does the forest that surrounds it. The school is known for molding teens into leaders, but its history is far more nefarious. 17-year-old Douglas Jones wants nothing to do with Regent's king-making; he's just trying to survive. But then a student is murdered and, for some reason, by the next day no one remembers him having ever existed, except for Douglas and the groundskeeper's son, Everett Everley. In his determination to uncover the truth, Douglas awakens a horror hidden within the forest, unearthing secrets that have been buried for centuries.
Release Date: October 3, 2023
---
Realm of Wonders
Alexandra Monir

In this sweeping YA fantasy series, Disney's Princesses grow up—and learn to rule—guided by the magical Queen's Council. Now, Jasmine must prove that she is the rightful heir to the throne of Agrabah. Jasmine thought that she had earned her happily ever after when she and Aladdin defeated Jafar. Then her beloved father dies and, overnight, all her plans for the future change. Instead of her wedding, she's now planning a funeral and a coronation—her coronation, to become the first woman to rule Agrabah. Jasmine has always been headstrong, but for the first time in her life, she finds herself faltering.
Release Date: October 10, 2023
---
Your Lonely Nights Are Over
Adam Sass
Dearie and Cole are inseparable, unlikeable, and (in bad luck for them) totally unbelievable. From the day they met, Dearie and Cole have been two against the world. But whenever something bad happens at Stone Grove High School, they get blamed. Why? They're beautiful, flirtatious, dangerously clever queen bees, and they're always ready to call out their fellow students.
But they've never faced a bigger threat than surviving senior year, when Mr. Sandman, a famous, never-caught serial killer emerges from a long retirement.
Release Date: September 12, 2023
---
How to Find a Missing Girl
Victoria Wlosok
A year ago, beloved cheerleader Stella Blackthorn vanished without a trace. Devastated, her younger sister, Iris, launched her own investigation, but all she managed to do was scare off the police's only lead and earn a stern warning: Once she turns eighteen, more meddling means prison-level consequences.
 
Then, a year later, the unthinkable happens. Iris's ex-girlfriend, Heather, goes missing, too—just after dropping the polarizing last episode of her true crime podcast all about Iris's sister. This time, nothing will stop Iris and her amateur sleuthing agency.
Release Date: October 19, 2023
---
An Impossible Thing to Say
Arya Shahi
Omid needs the right words to connect with his newly met grandfather and distant Iranian heritage, words to tell a special girl what she means to him and to show everyone that he truly belongs in Tucson, Arizona, the only home he's ever known. Neither the school play's Shakespearean English nor his parents' Farsi seems up to the task, and it's only when Omid delves into the rhymes and rhythms of rap music that he starts to find his voice. But even as he does so, an act of terrorism transforms familiar accents into new threats. Then a family member disappears, and it seems everyone but Omid knows why.
Release Date: September 26, 2023
---