Jessica wrote her first book at age six. Between the ages of ten and eighteen, she had written ten full-length fiction novels as a hobby in her spare time between school and work. She attempted to write more novels but was never able to finish them. Jessica later left the Army and became a mature student at Southampton Solent University and studied Fitness and Personal Training, which later became her career. She still enjoys keeping fit and exercising daily. She is now a wife and a stay-at-home mum to a crazy toddler and lives in Newbury.
During the first national lockdown of 2020, she signed up on a whim to a novel writing course, and the rest is history. Her love of writing came flooding back, and she managed to write and finish her debut novel, The Darkness Within Ourselves, inspired by her love of horror and thriller novels. She has also finished writing the My … Self trilogy, completed a Level 3 Diploma in Editing and Proofreading and has worked with four other authors on a collaborative horror novel entitled The Summoning. She is now working on a new novel in her spare time, reads every day (thrillers…obviously) and is also a Thriller Ambassador for Tandem Collective.
Let's get started with a quick rapid fire.
Q1. If you could be transformed into one animal, which one would you choose?
A black Labrador because my dog gets away with murder and sleeps all day.
Q2. Finish the phrase "the way to my heart is…"
Books … No, wine … No, books … WINE and BOOKS.
Q3. Are you more of an introvert or an extrovert?
A huge introvert!
Q4. Do you watch shows one episode at a time or binge whole seasons?
Thanks to my toddler I can't binge watch series all in one go anymore, but I would if I could.
Q5. Would you rather travel to the past or to the future?
The future. Who wants to see what's already happened?
Q6. What is your last Google search?
Gladstone's Library – a cool library where you can go and stay the night and write and read all day.
Q7. What object do you misplace or lose the most?
The TV remote, but only because my child hides it from me.
Q8. What is the kindest thing someone ever did for you?
Offered to make me a cup of tea when I was struggling with a newborn.
Q9. If given the chance to start your life over, would you take it?
Hell no … I love my life!
Q10. What is the best present you have ever received?
A limited edition Slytherin box set of the Harry Potter books.
Q11. Describe your style in one word.
Plain.
Q12. If you were to devote the rest of your life to philanthropy, what cause would you choose?
Helping animals.
---
It's time for a more detailed conversation, Jessica.
You've answered our rapid fire brilliantly, Jessica. Now, it's time for our readers to know more about the person behind the book.
Q. There's a grand stage surrounded by fifty thousand people listening to authors introducing themselves. They are bored and restless of listening to introductions all day. It's your turn. How would you introduce yourself?
"Hey everyone! If you'd like to get to know me better then buy me a drink at the bar and I'll tell you everything you need to know. But on a more serious note … My name is Jessica, I'm a self-published thriller author, a full-time mum, an identical twin, an ex British soldier and a qualified Personal Trainer. Any questions?"
Q. Well, that will keep you in our thoughts. So, what books did you grow up reading?
Harry Potter was a big one for me, but I also loved books by Jacqueline Wilson and Janet Evanovich. I also read my first proper grown up book (The Da Vinci code) at age 15).
Q. Interesting. Has writing and publishing a book changed the way you see yourself?
Definitely. I wrote my first full-length novel at age 10 and wrote a further 8 books up till the age of 18. Writing books is in my blood, but now I've officially published one it's the only thing I ever want to do for the rest of my life. I used to be a soldier, then a Personal Trainer, then a mum, and now I'm an author and I feel like I've finally found my thing.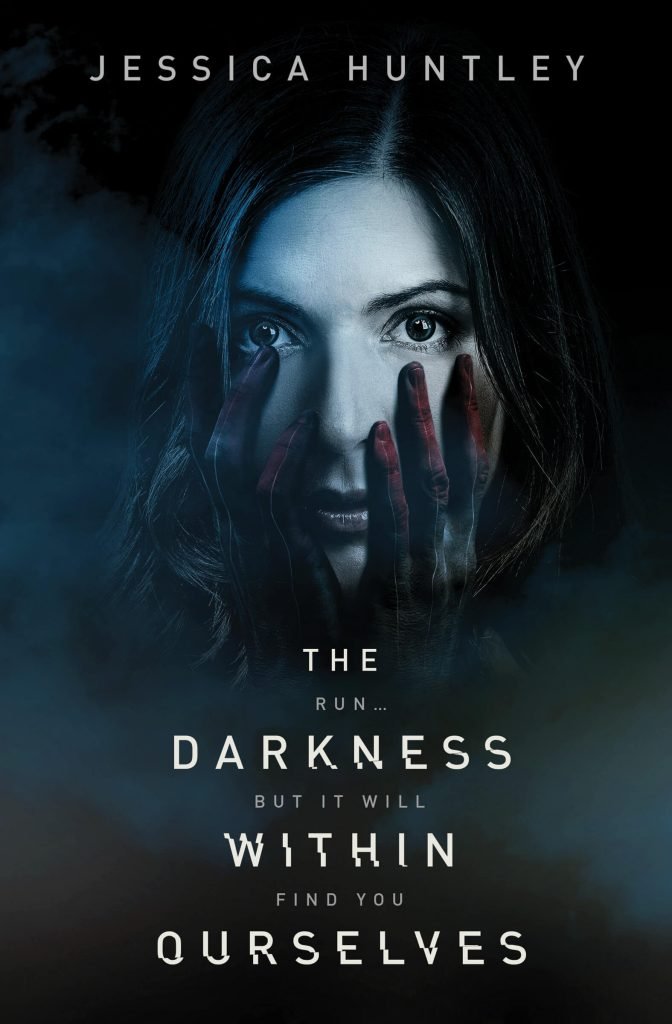 Q. Would you share something about yourself that your readers don't know (yet)?
I use my own personal experiences, likes, dislikes etc in all of my books somehow. When I was a teenager a writing teacher told me that my writing lacked experience and that I should get some proper life experience first before attempting to write seriously … so that's what I've done. As harsh as that was to hear at the time, it's worked well for me all these years later.
Q. Now comes the most anticipated question that every author must answer. How do you process and deal with negative book reviews?
I drink lots of wine … No, not really. I read them, take on board anything that could help improve my writing in any way, but otherwise ignore them and continue. Luckily, I don't have many, but I won't lie … it does sting.
Q. What comes first for you — the plot or the characters — and why?
Characters. The plot eventually writes itself, but I always need some solid characters to begin writing. When I started writing My Dark Self I knew I wanted two characters in the same body, but they had to be clearly defined so the reader wouldn't get confused. I spent a long time developing them to ensure they were real enough to the reader.
Q. How do you develop your plot and characters?
Characters start off as just a name on a page and then I'll mull that name over for a few days, jot down some ideas, and then just start writing. As words appear on the page the characters start to come to life, so I make more notes. Sometimes they change completely by the end of the first draft, so I have to re-write the first half of the book again.
The same with the plot. I jot down ideas and bullet points, then just start writing. The plot develops by itself as I write. I don't plan out every single twist and turn. Sometimes I'll be out walking my dog and I'll think of a cool twist. The ideas just come to me.
Q. What does literary success look like to you?
Getting one 5 star review from a real reader and them messaging you to say that my book spoke to them so deeply and they felt the characters were their friends. I'm happy to say that has happened and that, to me, means I've been successful as a writer.
Q. Let's talk about your book. Tell us about it. No major spoilers.
I have 5 books published in total, The Darkness Within Ourselves, My Dark Self, My True Self, My Real Self and The Summoning, but I think I'll focus on My Dark Self, the first book in the My…Self series. It's about two people called Josslyn and Alicia and they are in one body … and Alicia is a psychopath … It's a dark psychological thriller with lots of twists, funny moments and hard-hitting topics.
Q. What part of the book did you have the hardest time writing?
I always find the middle part of the book hard to write. I know what happens at the beginning and the end, but getting from A to Z isn't always that clear, which is why I do so many re-writes until all the plot holes are filled and the answers ticked off. For this particular book I did find it difficult at first to write in two different voices, but eventually figured out a way to ensure it flowed smoothly.
Q. If you could meet your characters, what would you say to them?
Thank you.
Q. What is your writing process like? Are you more of a plotter or a pantser?
Most definitely a pantser! As mentioned earlier, I don't plot everything out. I have a basic idea and run with it. I let the words flow. Trust me when I say my first draft is a load of rubbish! I do make notes as I go along, but mostly I just allow my imagination to run away with me and then go back and fill in the gaps.
Q. Let's talk about the process of writing. When you're writing an emotional or difficult scene, how do you set the mood?
I don't really. There was a particular emotional scene I had to write in My Real Self, the third and final book in the My…Self series when the two characters had to say goodbye and I put it off for as long as possible. When I did come to write it I cried my eyes out and then didn't write anything else for two days. I still can't read that scene without my eyes welling up…
Q. What has helped or hindered you most when writing a book?
My toddler certainly hinders me and all the day-to-day jobs of being a mum, but I wouldn't have it any other way. Also, when writing a book I tend to find that imagining my ideal reader reading it is a good way of staying on track. And also … write what you would want to read because if you wouldn't want to read it, then neither will your ideal reader.
Q. It's been fun. Now, before we wrap this up, do you have any suggestions to help me become a better writer? If so, what are they?
Read. Read. Read. Read. Read anything and everything in your genre of writing. Trust me, you'll learn a lot.
---