For more than a century, readers have loved Louisa May Alcott's Little Women for a variety of factors. On November 29, we're celebrating Alcott's birthday by creating a list of books that, in one way or another, might make you think of the classic book. Check out our collection of books similar to Little Women if you're an Alcott lover searching for some new reads.
---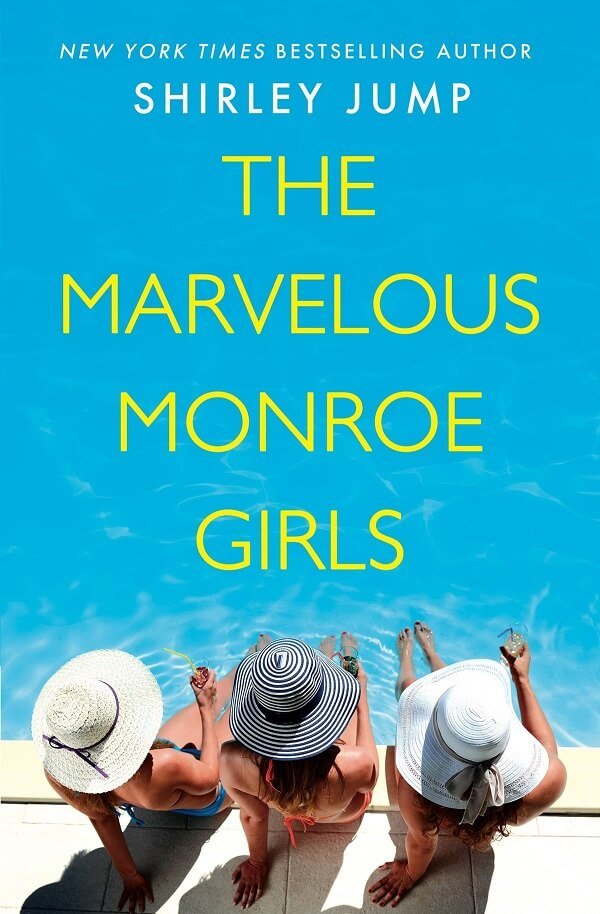 The Marvelous Monroe Girls
Shirley Jump
Gabriella Monroe is doing her best to pretend that everything is fine, but her life is a mess. Sales are down at her vintage dress shop, her beloved grandmother isn't her usual spunky self, and Gabby desperately misses the closeness she had with her sisters, Margaret and Emma—who were once so inseparable that their family called them the Monroe Musketeers.
When the sisters stumble across a stash of letters that reveals their grandmother's secret life, Gabby sees an opportunity to bring the sisters back together again and best of all, raise her grandmother's spirits.
Release Date: January 11, 2022
---
Marmee
Sarah Miller
In 1861, war is raging in the South, but in Concord, Massachusetts, Margaret March has her own battles to fight. With her husband serving as an army chaplain, the comfort and security of Margaret's four daughters— Meg, Jo, Beth, and Amy—now rest on her shoulders alone. Money is tight and every month, her husband sends less and less of his salary with no explanation. Worst of all, Margaret harbors the secret that these financial hardships are largely her fault, thanks to a disastrous mistake made over a decade ago which wiped out her family's fortune and snatched away her daughters' chances for the education they deserve.
Release Date: October 25, 2022
---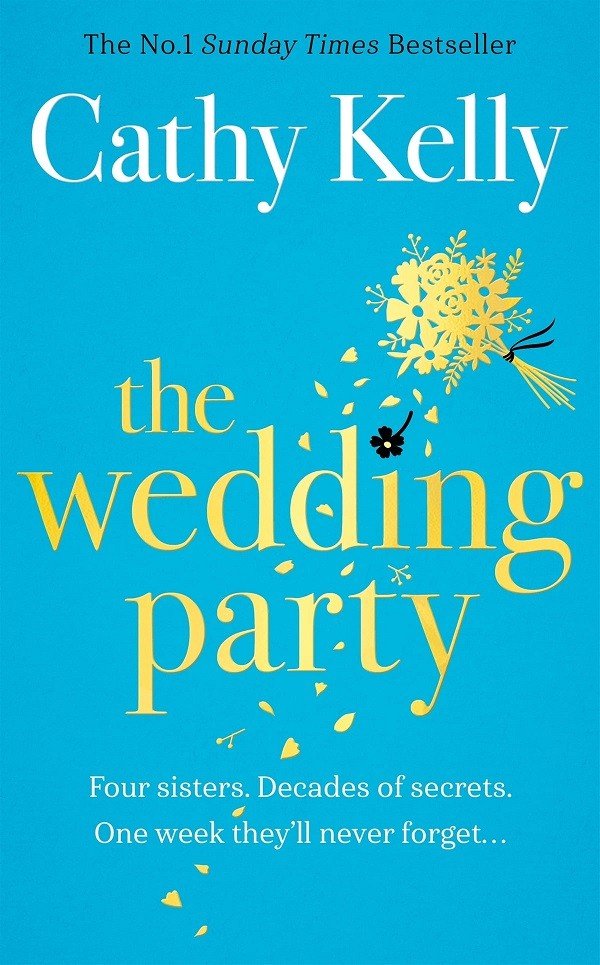 The Wedding Party
Cathy Kelly
For the first time in years, the beautiful Robicheaux sisters are returning to their childhood home. Decades after they first met, their parents are getting married again – to each other, in a week's time! Indy is used to high-stress situations in her job as a midwife – but she knows that keeping the peace in her family of big personalities is a different matter entirely…
Eden is on the brink of political success and a surprise family wedding is the last thing she needs. Especially when a long-buried secret is threatening to destroy everything. Savannah might look like she has it all, but she's spent her whole married life hiding the truth. It's a fragile façade that's unlikely to withstand a week spent with her sisters.
Release Date: July 21, 2022
---
Great or Nothing
Tess Sharpe, Jessica Spotswood, Caroline Tung Richmond, Joy McCullough
In the fall of 1942, the United States is still reeling from the attack on Pearl Harbor. While the US starts sending troops to the front, the March family of Concord, Massachusetts grieves their own enormous loss: the death of their daughter, Beth. Under the strain of their grief, Beth's remaining sisters fracture, each going their own way with Jo nursing her wounds and building planes in Connecticut, Meg holding down the home front with Marmee, and Amy living a secret life as a Red Cross volunteer in London–the same city where one Mr. Theodore Laurence is stationed as an army pilot.
Release Date: March 8, 2022
---
So Many Beginnings
Bethany C. Morrow
North Carolina, 1863. As the American Civil War rages on, the Freedpeople's Colony of Roanoke Island is blossoming, a haven for the recently emancipated. Black people have begun building a community of their own, a refuge from the shadow of the "old life."
It is where the March family has finally been able to safely put down roots with four young daughters: Meg, a teacher who longs to find love and start a family of her own. Jo, a writer whose words are too powerful to be contained. Beth, a talented seamstress searching for a higher purpose. Amy, a dancer eager to explore life outside her family's home.
Release Date: September 7, 2021
---
Someday, Maybe
Onyi Nwabineli
Here are three things you should know about my husband: He was the great love of my life despite his penchant for going incommunicado. He was, as far as I and everyone else could tell, perfectly happy. Which is significant because…
On New Year's Eve, he died.
And here is one thing you should know about me:
I found him.
Bonus fact: No. I am not okay.
Release Date: November 1, 2022
---
Embers on the Wind
Lisa Williamson Rosenberg
In 1850 in Massachusetts, Whittaker House stood as a stop on the Underground Railroad. It's where two freedom seekers, Little Annie and Clementine, hid and perished. Whittaker House still stands, and Little Annie and Clementine still linger, their dreams of freedom unfulfilled.
Now a fashionably distressed vacation rental in the Berkshires, Whittaker House draws seekers of another kind: Black women who only appear to be free. Among them are Dominique, a single mother following her grand-mère's stories to Whittaker House in search of an ancestor.
Release Date: August 1, 2022
---
Terms of Inheritance
Michelle Upton
A funny, moving, brilliantly observed story about letting go of the past. When multi-millionaire Jacki Turner is forced to take stock of her life, she sets her daughters a challenge – in order to inherit her vast fortune, each must fulfil a task that she believes will push them to become better versions of themselves.
Rose, an exhausted mother of three, must write and publish a children's picture book. Exercise-hater Mel must run the Gold Coast marathon. Isla, the eldest, must figure out who she is beyond her wealth and status, while commitment-phobic Jess must stay in a relationship for longer than three months.
Release Date: November 30, 2022
---