From legendary classics like Frankenstein to the contemporary blockbuster The Kissing Booth, you might be startled to hear that some of the novels you've read were written by authors who were still in their teens. It's encouraging to learn about the talent of these young authors who have not only written novels but also achieved success, fame, and even movie agreements. Check out our selection of teen-written novels, as well as why they're such great accomplishments – not to mention fantastic reading!
---
Frankenstein
Mary Shelley
1818: Mary Shelley, age 19
Frankenstein; or, The Modern Prometheus is the original 1818 'Uncensored' Edition of Frankenstein as first published anonymously in 1818. This original version is much more true to the spirit of the author's original intentions than the heavily revised 1831 edition, edited by Shelley, in part, because of pressure to make the story more conservative. Many scholars prefer the 1818 text to the more common 1831 edition.
---
Lady Susan
Jane Austen
1871: Jane Austen, age 18
Beautiful, flirtatious, and recently widowed, Lady Susan Vernon seeks a new and advantageous marriage for herself, and at the same time attempts to push her daughter into marriage with a man she detests. Through a series of crafty maneuvers, she fills her calendar with invitations for extended visits with unsuspecting relatives and acquaintances in pursuit of her grand plan.
---
The Diary of a Young Girl
Anne Frank
1947: Anne Frank, age 13
Discovered in the attic in which she spent the last years of her life, Anne Frank's remarkable diary has become a world classic—a powerful reminder of the horrors of war and an eloquent testament to the human spirit. In 1942, with the Nazis occupying Holland, a thirteen-year-old Jewish girl and her family fled their home in Amsterdam and went into hiding. For the next two years, until their whereabouts were betrayed to the Gestapo, the Franks and another family lived cloistered in the "Secret Annexe" of an old office building. Cut off from the outside world, they faced hunger, boredom, the constant cruelties of living in confined quarters, and the ever-present threat of discovery and death.
---
The Outsiders
S. E. Hinton
1967: S. E. Hinton, age 17
The Outsiders is about two weeks in the life of a 14-year-old boy. The novel tells the story of Ponyboy Curtis and his struggles with right and wrong in a society in which he believes that he is an outsider. According to Ponyboy, there are two kinds of people in the world: greasers and socs. A soc (short for "social") has money, can get away with just about anything, and has an attitude longer than a limousine.
A greaser, on the other hand, always lives on the outside and needs to watch his back. Ponyboy is a greaser, and he's always been proud of it, even willing to rumble against a gang of socs for the sake of his fellow greasers–until one terrible night when his friend Johnny kills a soc.
---
Eragon
Christopher Paolini
2002: Christopher Paolini, age 18
When Eragon finds a polished blue stone in the forest, he thinks it is the lucky discovery of a poor farm boy; perhaps it will buy his family meat for the winter. But when the stone brings a dragon hatchling, Eragon soon realizes he has stumbled upon a legacy nearly as old as the Empire itself. Overnight his simple life is shattered, and he is thrust into a perilous new world of destiny, magic, and power. With only an ancient sword and the advice of an old storyteller for guidance, Eragon and the fledgling dragon must navigate the dangerous terrain and dark enemies of an Empire ruled by a king whose evil knows no bounds. Can Eragon take up the mantle of the legendary Dragon Riders?
---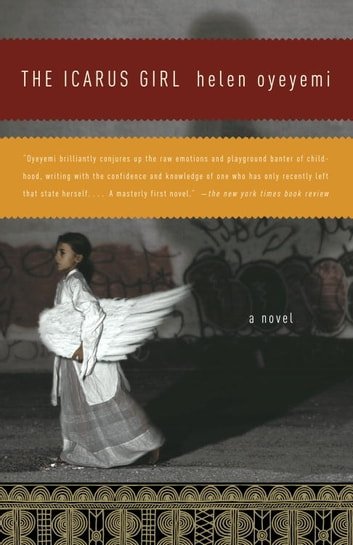 The Icarus Girl
Helen Oyeyemi
2005: Helen Oyeyemi, age 18
Jessamy "Jess" Harrison is eight years old. Sensitive, whimsical, possessed of an extraordinary and powerful imagination, she spends hours writing haiku, reading Shakespeare, or simply hiding in the dark warmth of the airing cupboard. As the child of an English father and a Nigerian mother, Jess just can't shake off the feeling of being alone wherever she goes, and the other kids in her class are wary of her tendency to succumb to terrified fits of screaming. Believing that a change from her English environment might be the perfect antidote to Jess's alarming mood swings, her parents whisk her off to Nigeria for the first time where she meets her mother's family—including her formidable grandfather.
---
The DUFF
Kody Keplinger
Seventeen-year-old Bianca Piper is cynical and loyal, and she doesn't think she's the prettiest of her friends by a long shot. She's also way too smart to fall for the charms of man-slut and slimy school hottie Wesley Rush. In fact, Bianca hates him. And when he nicknames her "the Duff," she throws her Coke in his face. But things aren't so great at home right now, and Bianca is desperate for a distraction. She ends up kissing Wesley. Worse, she likes it. Eager for escape, Bianca throws herself into a closeted enemies-with-benefits relationship with him. Until it all goes horribly awry. It turns out Wesley isn't such a bad listener, and his life is pretty screwed up, too.
---
The Kissing Booth
Beth Reekles
2013: Beth Reekles, age 15
Meet Rochelle "Elle" Evans: pretty, popular—and never been kissed. Meet Noah Flynn: badass, volatile—and a total player.
When Elle decides to run a kissing booth at her school's Spring Carnival, she locks lips with Noah and her life is turned upside down. Her head says to keep away, but her heart wants to draw closer. This romance seems far from a fairy tale.
Is Elle headed for heartbreak or will she get her happily ever after?
---
These Violent Delights
Chloe Gong
2020: Chloe Gong, age 19
The year is 1926, and Shanghai hums to the tune of debauchery. A blood feud between two gangs runs the streets red, leaving the city helpless in the grip of chaos. At the heart of it all is eighteen-year-old Juliette Cai, a former flapper who has returned to assume her role as the proud heir of the Scarlet Gang—a network of criminals far above the law. Their only rivals in power are the White Flowers, who have fought the Scarlets for generations. And behind every move is their heir, Roma Montagov, Juliette's first love…and first betrayal. But when gangsters on both sides show signs of instability culminating in clawing their own throats out, the people start to whisper.
---
Nightcrawling
Leila Mottley
2022: Leila Mottley, age 19
Kiara and her brother, Marcus, are scraping by in an East Oakland apartment complex optimistically called the Regal-Hi. Both have dropped out of high school, their family fractured by death and prison
But while Marcus clings to his dream of rap stardom, Kiara hunts for work to pay their rent—which has more than doubled—and to keep the nine-year-old boy next door, abandoned by his mother, safe and fed.