These anticipated 2023 historical mystery releases will take you back in time to Victorian England, post-World War II California, and 1920s Bombay! Everyone will find something here, from brand-new entries starring some of our favourite detectives to tensely twisting series debuts! Here are 10 historical mystery novels that will coming out in 2023.
---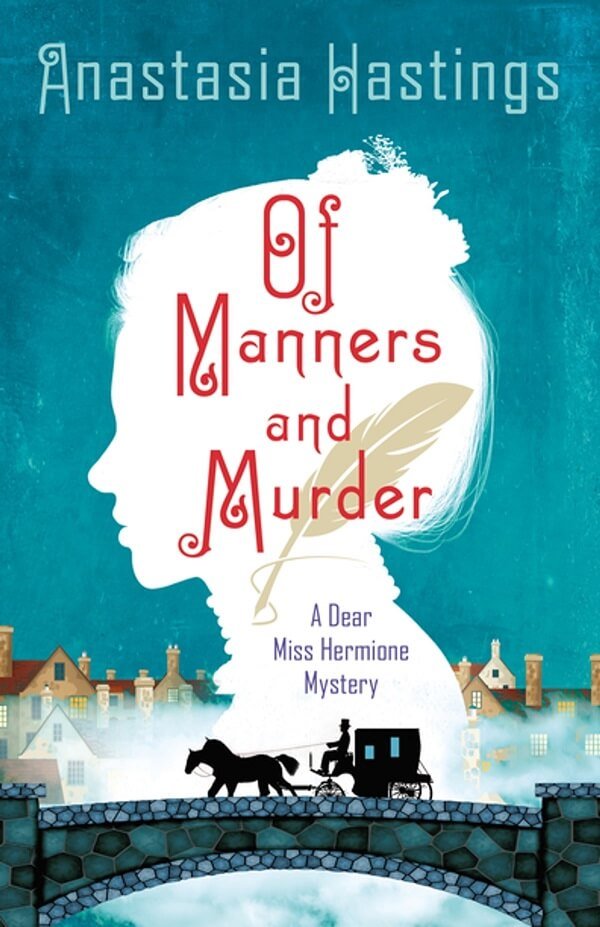 Of Manners and Murder
Anastasia Hastings
1885: London, England. When Violet's Aunt Adelia decides to abscond with her newest paramour, she leaves behind her role as the most popular Agony Aunt in London, "Miss Hermione," in Violet's hands.
And of course, the first letter Violet receives is full, not of prissy pondering, but of portent. Ivy Armstrong is in need of help and fears for her life. But when Violet visits the village where the letters were posted, she finds that Ivy is already dead.
She'll quickly discover that when you represent the best-loved Agony Aunt in Britain, both marauding husbands and murder are par for the course.
Release Date: February 7, 2023
---
A Sinister Revenge
Deanna Raybourn
Veronica's natural-historian beau, Stoker, has been away in Bavaria for months and their relationship is at an impasse. But when Veronica shows up before him with his brother, Tiberius, Lord Templeton-Vane, he is lured back home by an intriguing job offer: preparing an iguanodon for a very special dinner party. Tiberius has received a cryptic message—along with the obituaries of two recently deceased members of his old group of friends, the Seven Sinners—that he too should get his affairs in order. Realizing he is in grave danger but not knowing why, he plans a reunion party for the remaining Sinners at his family estate to lure the killer out while Veronica and Stoker investigate.
Release Date: March 7, 2023
---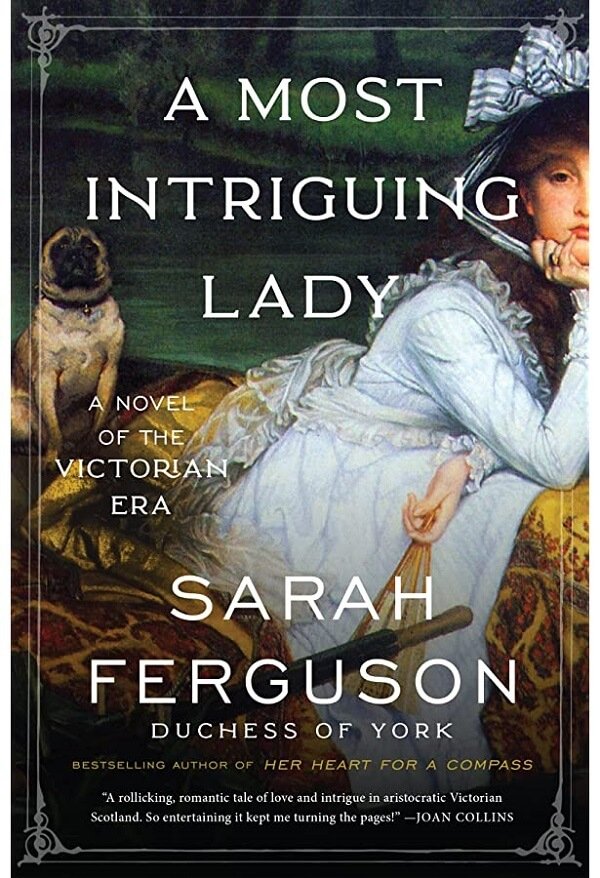 A Most Intriguing Lady
Sarah Ferguson
Victorian London was notorious for its pickpockets. But in the country houses of the elite, gentleman burglars, art thieves and con men preyed on the rich and titled. Wealthy victims—with their pride and reputation at stake—would never go to the police. What they needed was a society insider, one of their own, a person of discretion and finely tuned powers of observation, adept at navigating intrigue.
That person was Lady Mary Montagu Douglas Scott, the youngest child of Queen Victoria's close friends the Duke and Duchess of Buccleuch.
Release Date: March 7, 2023
---
Rhys Bowen and Clare Broyles
New York, Autumn, 1907: Former private detective Molly Murphy Sullivan is happy with her place in the world. She and her policeman husband, Daniel, have built quite a life for themselves in Greenwich Village, in their modest-yet-beautiful-home in Patchin Place, filled with family, friends, and laughter. Molly and Daniel have a good marriage, a true partnership where they value each other's opinions in all things.
So when he tells her they're moving to a fancy home on Fifth Avenue—and that he's running for the sheriff of New York—Molly is left reeling. Daniel begs Molly to trust him, but why would he run for sheriff on the Tammany ticket?
Release Date: March 14, 2023
---
The White Lady
Jacqueline Winspear
A reluctant ex-spy with demons of her own, Elinor finds herself facing down one of the most dangerous organized crime gangs in London, ultimately exposing corruption from Scotland Yard to the highest levels of government.
The private, quiet "Miss White" as Elinor is known, lives in a village in rural Kent, England, and to her fellow villagers seems something of an enigma. Well she might, as Elinor occupies a "grace and favor" property, a rare privilege offered to faithful servants of the Crown for services to the nation. But the residents of Shacklehurst have no way of knowing how dangerous.
Release Date: March 21, 2023
---
Who Cries for the Lost
C. S. Harris
June 1815. The people of London wait, breathlessly, for news as Napoleon and the forces united against him hurtle toward their final reckoning at Waterloo. Among them is Sebastian St. Cyr, Viscount Devlin, frustrated to find himself sidelined while recovering from a dangerous wound he recently received in Paris.
When the mutilated corpse of Major Miles Sedgewick surfaces from the murky waters of the Thames, Sebastian is drawn into the investigation of a murder that threatens one of his oldest and dearest friends, Irish surgeon Paul Gibson. Gibson's lover, Alexi Sauvage, was tricked into a bigamous marriage with the victim.
Release Date: April 18, 2023
---
Symphony of Secrets
Brendan Slocumb
Bern Hendricks has just received the call of a lifetime. As one of the world's preeminent experts on the famed twentieth-century composer Frederick Delaney, Bern knows everything there is to know about the man behind the music. When Mallory Roberts, a board member of the distinguished Delaney Foundation and direct descendant of the man himself, asks for Bern's help authenticating a newly discovered piece, which may be his famous lost opera, RED, he jumps at the chance. With the help of his tech-savvy acquaintance Eboni, Bern soon discovers that the truth is far more complicated than history would have them believe.
Release Date: April 18, 2023
---
Unladylike Lessons in Love
Amita Murray
As the eldest daughter of an English earl and his Indian mistress, Lila Marleigh knows what it's like to be an outsider from "polite" society. As children, she and her sisters were wrenched from their home and sent to England, never quite accepted by those who claimed to care for them.
Now Lila has set herself up as hostess of an exclusive gaming club, charming the ton that flocks to her establishment each night, though it shuns her by day. One night, Ivor Tristram comes barging through her door, accusing her of being his father's mistress.
Release Date: May 16, 2023
---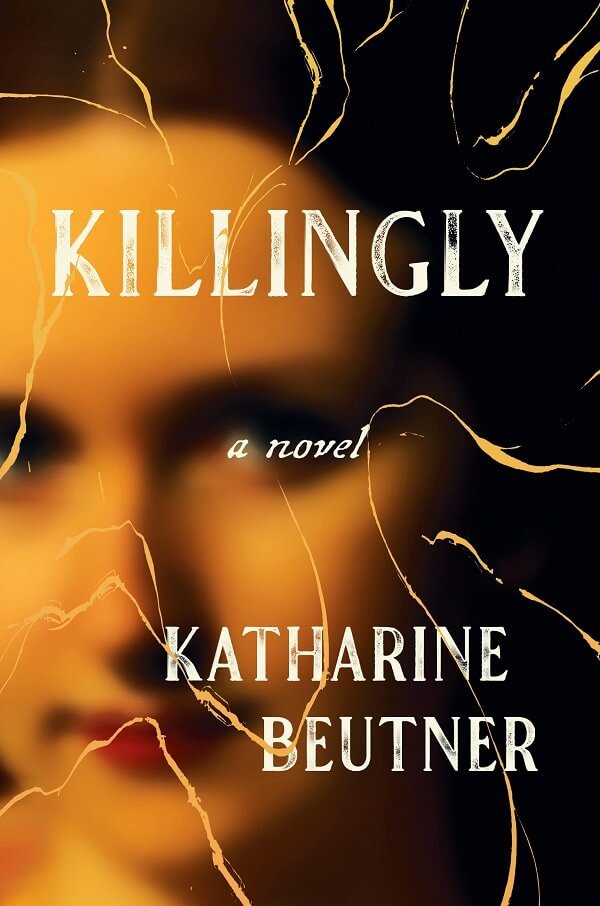 Killingly
Katharine Beutner
As a search team dredges the pond where Bertha might have drowned, her panicked father and sister arrive desperate to find some clue to her fate or state of mind. Bertha's best friend, Agnes, a scholarly loner studying medicine, might know the truth, but she is being unhelpfully tightlipped, inciting the suspicions of Bertha's family, her classmates, and the private investigator hired by the Mellish family doctor.
As secrets from Agnes's and Bertha's lives come to light, so do the competing agendas driving each person who is searching for Bertha.
Release Date: June 6, 2023
---
Evergreen
Naomi Hirahara
Los Angeles, 1946: It's been two years since Aki Ito and her family were released from Manzanar detention center and resettled in Chicago with other Japanese Americans. Now the Itos have finally been allowed to return home to California—but nothing is as they left it. The entire Japanese American community is starting from scratch, with thousands of people living in dismal refugee camps while they struggle to find new houses and jobs in over-crowded Los Angeles.
Aki is working as a nurse's aide at the Japanese Hospital in Boyle Heights when an elderly Issei man is admitted with suspicious injuries.
Release Date: August 1, 2023
---