With summer comes the ideal opportunity to spend time at the beach or by the pool with your favourite person: a brand-new, gripping thriller that will have you turning the pages quickly! Get ready to be completely engrossed by these hot new thriller, mystery, and suspense novels that will make this summer one you won't soon forget. Here are 10 most anticipated thriller, mystery and suspense books of summer 2023.
---
I Didn't Do It
Jaime Lynn Hendricks
Murderpalooza, the premier thriller writers conference, is meant to be an exciting celebration of the genre and its preeminent writers. But when bestselling author and industry favorite Kristin Bailey is found dead in her hotel room, four rival authors—a midlister, an egomaniac, a has-been, and a newbie—also get targeted by an anonymous social media account and wonder if they're next. First, they find themselves bonding to try to find out who's behind it. As the account taunts them, it slowly reveals secrets that each of them have connected to Kristin—secrets that make them a suspect in each other's eyes.
Release Date: May 23, 2023
---
Sing Her Down
Ivy Pochoda
Florence "Florida" Baum is not the hapless innocent she claims to be when she arrives at the Arizona women's prison—or so her ex-cellmate, Diosmary Sandoval, keeps insinuating. Dios knows the truth about Florida's crimes, understands the truth that Florence hides even from herself: that she wasn't a victim of circumstance, an unlucky bystander misled by a bad man. Dios knows that darkness lives in women too, despite the world's refusal to see it. And she is determined to open Florida's eyes and unleash her true self. When an unexpected reprieve gives both women their freedom, Dios's fixation on Florida turns into a dangerous obsession.
Release Date: May 23, 2023
---
The Revenge List
Hannah Mary McKinnon
The people in Frankie Morgan's life say she's angry. Emotionally stunted. Combative. But really, who can blame her? It's hard being nice when your clients are insufferable, your next-door neighbor is a miserable woman and the cowardly driver who killed your mother is still out living it up somewhere.
Somehow, though, she finds herself at her very first anger-management group session—drinking terrible coffee and learning all about how "forgiveness is a process."
One that starts with a list.
Release Date: May 23, 2023
---
The Drowning Woman
Robyn Harding
Lee Gulliver never thought she'd find herself living on the streets—no one ever does—but when her restaurant fails, and she falls deeper into debt, she leaves her old life behind with nothing but her clothes and her Toyota Corolla. In Seattle, she parks in a secluded spot by the beach to lay low and plan her next move—until early one morning, she sees a sobbing woman throw herself into the ocean. Lee hauls the woman back to the surface, but instead of appreciation, she is met with fury. The drowning woman, Hazel, tells her that she wanted to die, that she's trapped in a toxic, abusive marriage, that she's a prisoner in her own home. Lee has thwarted her one chance to escape her life.
Release Date: June 13, 2023
---
Thicker Than Water
Megan Collins
Julia and Sienna Larkin are sisters-in-law, connected by Julia's husband and Sienna's brother, Jason. More than that, the two are devoted best friends and business partners, believing that theirs is a uniquely unbreakable bond.
To Sienna, her protective brother can do no wrong, and although Julia knows he's not perfect, they've built a comfortable life and family together. Recently, Jason has been putting in long hours to secure a promotion at work, so when his boss is found brutally murdered—his lips sewn shut—the Larkins are shocked and unsettled, especially as local gossip swirls.
Release Date: July 11, 2023
---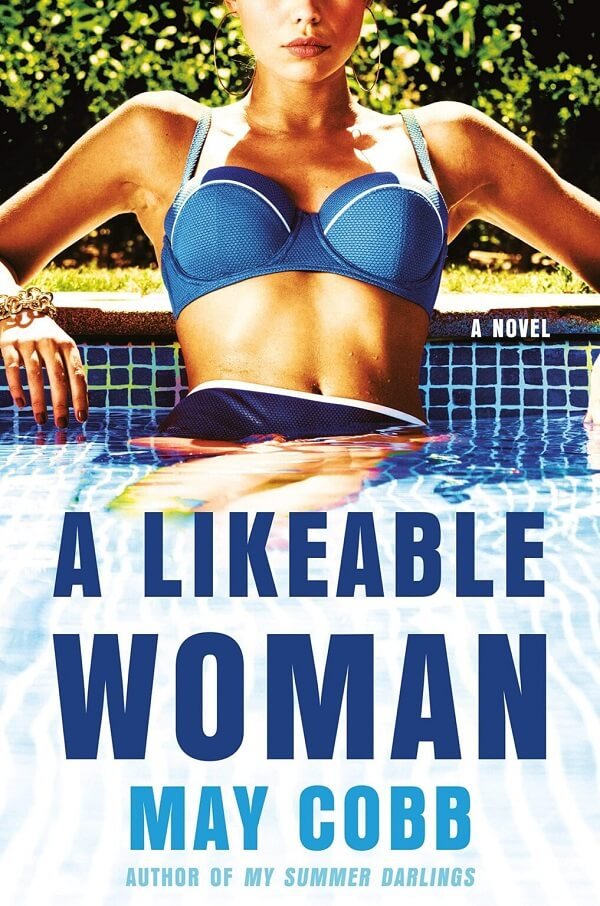 A Likeable Woman
May Cobb
After her troublemaker mother's mysterious death, Kira fled her wealthy Texas town and never looked back. Now, decades later, Kira is invited to an old frenemy's vow renewal celebration Though she is reluctant to go, there are things pulling her home. . . like chilled wine and days spent by the pool . . . like sexy Jack, her childhood crush. But more important are the urgent texts from her grandmother, who says she has something for Kira. Something related to her mother's death, something that make it look an awful lot like murder. When her grandmother gives Kira a memoir that her mother had been working on before she died.
Release Date: July 11, 2023
---
A Twisted Love Story
Samantha Downing
Wes and Ivy are madly in love. They've never felt anything like it. It's the type of romance people write stories about. But what kind of story? When it's good, it's great. Flowers. Grand gestures. Deep meaningful conversations where the whole world disappears. When it's bad, it's really bad. Vengeful fights. Damaged property.
Arrest warrants. But their vicious cycle of catastrophic breakups and head-over-heels reconciliations needs to end fast. Because suddenly, Wes and Ivy have a common enemy–and she's a detective. There's something Wes and Ivy never talk about–in good times or bad.
Release Date: July 18, 2023
---
The Trap
Catherine Ryan Howard
One year ago, Lucy's sister, Nicki, left to meet friends at a pub in Dublin and never came home. The third Irish woman to vanish inexplicably in as many years, the agony of not knowing what happened that night has turned Lucy's life into a waking nightmare. So, she's going to take matters into her own hands.
Angela works as a civilian paper-pusher in the Missing Persons Unit, but wants nothing more than to be a fully-fledged member of An Garda Síochána, the Irish police force. With the official investigation into the missing women stalled, she begins pulling on a thread that could break the case wide open—and destroy her chances of ever joining the force.
Release Date: August 1, 2023
---
What Never Happened
Rachel Howzell Hall
Colette "Coco" Weber has relocated to her Catalina Island home, where, twenty years before, she was the sole survivor of a deadly home invasion. All Coco wants is to see her aunt Gwen, get as far away from her ex as possible, and get back to her craft—writing obituaries. Thankfully, her college best friend, Maddy, owns the local paper and has a job sure to keep Coco busy, considering the number of elderly folks who are dying on the island.
But as Coco learns more about these deaths, she quickly realizes that the circumstances surrounding them are remarkably similar…and not natural.
Release Date: August 1, 2023
---
These Still Black Waters
Christina McDonald
After a violent home invasion, Neve Maguire returns with her daughter to Black Lake, her childhood summer home, hoping for a fresh start. But when the body of a woman is found floating among the reeds in the lake behind her house, she fears she has made a horrible mistake.
Neve is hiding secrets, though. Detective Jess Lambert can tell. Recently back after her own personal tragedy, Jess knows what it's like to live with skeletons in your closet, and she's sure Neve has a few of her own. When another woman's body is found, Jess and Neve are forced to confront a horrible truth.
Release Date: August 8, 2023
---