Interested in escaping to a fantastical setting where ardour transcends logic? We've put up a selection of popular paranormal romance novels that include fantastic worldbuilding, endearing characters, and sizzling romance. This collection contains a wide variety of clichés, including those involving shifters, angels, vampires, and witches. Continue reading for our list 10 must-read paranormal romance novels coming in 2023 you should read from authors like Gena Showalter, Christine Feehan, J. R. Ward, and more!
---
Leopard's Scar
Christine Feehan
The moment Meiling sees Gedeon she knows he's a leopard shifter—just as she knows she can't trust him. Meiling doesn't take chances, life has taught her better than that. So why does she find herself rescuing this deadly, gorgeous man, when she knows she'd be better off leaving him to die?
Gedeon is used to women throwing themselves at him, not throwing his injured body over their beautiful, deceptively strong shoulders and carrying him to safety. He might be embarrassed, if he wasn't so aroused by the very thought of this feisty lotus blossom. As they strike up a working relationship that suits them both, Gedeon starts to rely on Meiling for just about everything.
Release Date: November 29, 2022
---
Archangel's Resurrection
Nalini Singh
For thousands of years, the passion between Alexander, Archangel of Persia, and Zanaya, Queen of the Nile, burned furious and bright, seemingly without end. But to be an archangel is to be bound to power violent and demanding. Driven by its primal energy, Alexander and Zanaya fought as fiercely as they loved, locked in an endless cycle of devotion and heartbreak. It is only Zanaya's decision to Sleep that ends their love story.
Eons later, the Cascade of Death wakens them both. The passion between them a flame that yet burns, Alexander and Zanaya stand together in one last battle against the ultimate darkness.
Release Date: October 25, 2022
---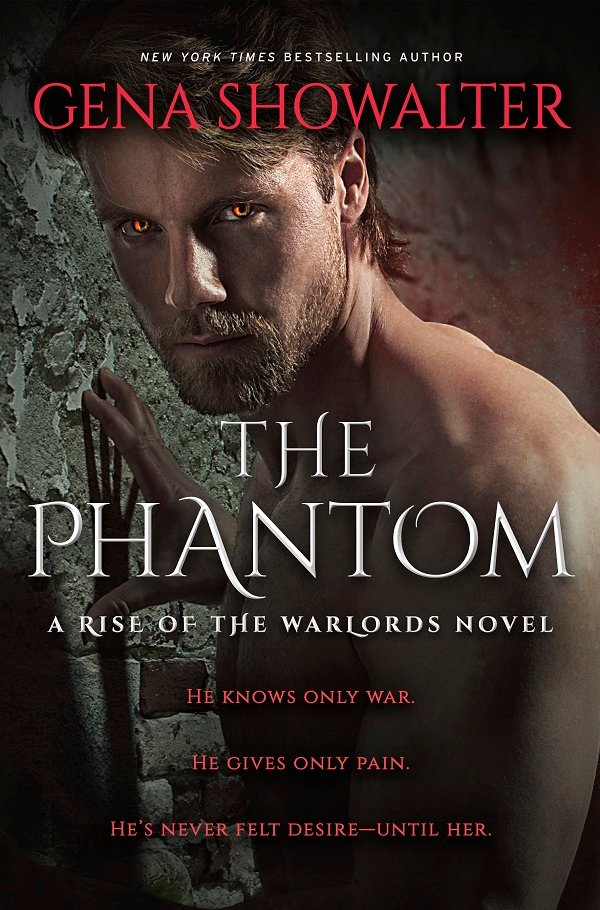 The Phantom
Gena Showalter
As the son of a war god, Roux Pyroesis has suffered unending pain—he's caused it, too, dispatching his foes with alarming ease. Now he's tasked with cutting out the heart of a powerful queen who rules an ancient prison realm inhabited by the most vicious immortal females in existence.
Blythe the Undoing is a decorated harpy warrior determined to annihilate Roux, the invader who killed her beloved consort. Nothing will stop her. Even if she must trap herself for eternity by sneaking into the brutal realm and taking the crown, pitting herself against the merciless male she's sworn to despise.
Release Date: February 7, 2023
---
The Choice
Nora Roberts
Breen Siobhan Kelly grew up in the world of Man and was once unaware of her true nature. Now she is in Talamh, trying to heal after a terrible battle and heartbreaking losses. Her grandfather, the dark god Odran, has been defeated in his attempt to rule over Talamh, and over Breen—for now. With the enemy cast out and the portal sealed, this is a time to rest and to prepare. Breen spreads her wings and realizes a power she's never experienced before. It's also a time for celebrations—of her first Christmas in both Talamh and Ireland, of solstice and weddings and births—and daring to find joy again in the wake of sorrow.
Release Date: November 22, 2022
---
Radiant Sin
Katee Robert
As a disgraced member of a fallen house, Cassandra Gataki has seen firsthand what comes from trusting the venomous Thirteen. But when the maddeningly gorgeous and kind Apollo asks her to go undercover as his plus-one at a week-long party hosted by a dangerous new power player… Cassandra reluctantly agrees to have his back. On one condition: when it's all over, and Apollo has the ammunition he needs to protect Olympus, she and her sister will be allowed to leave. For good. Apollo may be the city's official spymaster, but it's his ability to inspire others that keeps him at the top. Despite what the rest of Olympus says.
Release Date: February 7, 2023
---
R'jaal's Resonance
Ruby Dixon
R'jaal has waited many turns of the seasons for his khui to resonate, only to be disappointed time and time again. But when he is taken captive by strange beings hiding in the very tunnels of the fruit caves, he wakes up to find himself in a strange underground cage.
Also in the cage? A very pretty unfamiliar human female. She says her name is Rosalind. She makes his khui sing.
It's finally his time.
There's a big problem, though — Rosalind has no khui of her own. And if she doesn't get one soon, she could die.
Release Date: February 26, 2023
---
Dark Alpha's Fury
Donna Grant
There is no escaping the Reapers—or me. If you succumb to evil, you will be judged. And we will come for you. I've known the torment of being trapped, of battling monsters—both outside and within. But I've also known the peace and completeness of holding the one I was meant for in my arms. Unfortunately, she's not intended for me. I am destined for one thing and one thing only: eradicating the evil that plagues our world. Once I deal with my nemesis, maybe I can finally rest. Even if it means my soul being reaped by the strong, beautiful, and utterly captivating woman who makes my heart beat like no other. But I'm not sure even that is possible. Because I am no longer merely a Fae. I am something else altogether.
Release Date: March 7, 2023
---
A Witch's Guide to Fake Dating a Demon
Sarah Hawley
Mariel Spark is prophesied to be the most powerful witch seen in centuries of the famed Spark family, but to the displeasure of her mother, she prefers baking to brewing potions and gardening to casting hexes. When a spell to summon flour goes very wrong, Mariel finds herself staring down a demon—one she inadvertently summoned for a soul bargain.
Ozroth the Ruthless is a legend among demons. Powerful and merciless, he drives hard bargains to collect mortal souls.
Release Date: March 7, 2023
---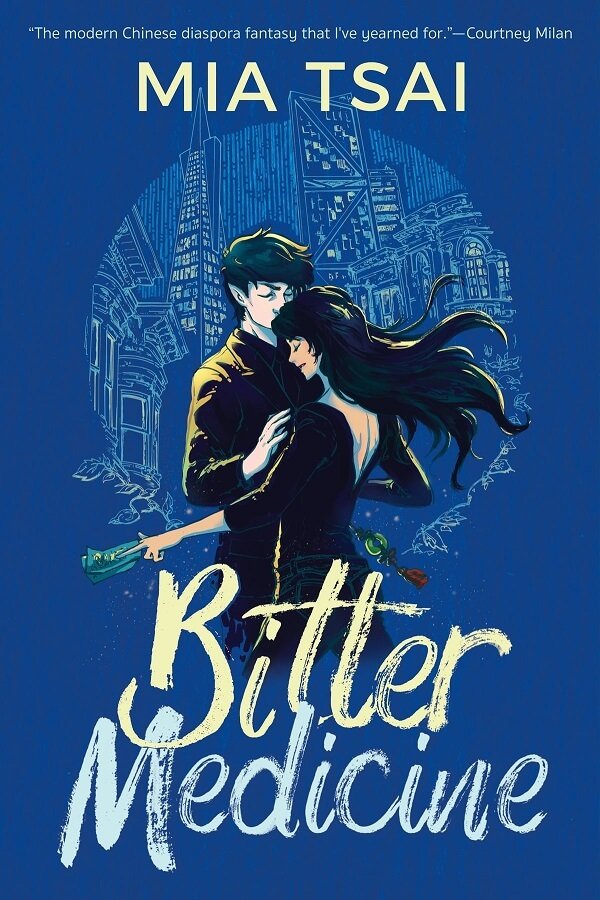 Bitter Medicine
Mia Tsai
As a descendant of the Chinese god of medicine, ignored middle child Elle was destined to be a doctor. Instead, she is underemployed as a mediocre magical calligrapher at the fairy temp agency. Nevertheless, she challenges herself by covertly outfitting Luc, her client and crush, with high-powered glyphs.
Half-elf Luc, the agency's top security expert, has his own secret: he's responsible for a curse laid from an old assignment. To heal them, he'll need to perform his job duties with unrelenting excellence and earn time off from his tyrannical boss.
Release Date: March 14, 2023
---
Lassiter
J.r. Ward
Lassiter, the fallen angel, is a little too good at the savior business. In his new role overseeing the fates of all vampires, he's influenced outcomes he shouldn't have, so the Creator is calling him home. But Lassiter has a reason to stay in Caldwell. He's bonded with a mysterious female named Rahvyn who seemed to appear from out of nowhere…and has powers that defy all reason.
Rahvyn understands she doesn't belong in the present—her true place is in the past. Lassiter proves to be undeniable, however, and she lets herself fall for him—until a secret he's been keeping comes to light and she fears that for the angel.
Release Date: April 11, 2023
---