As the seasons change and the weather warms up, we're all seeking for new novels to add to our beach bag — and even better if those novels send ice chills down our spines to help us beat the heat. Here are 12 new horror novels to read this summer if you want a spine-tingling experience.
---
The Violence
Delilah S. Dawson
They call it The Violence: a strange epidemic that causes the infected to experience sudden bursts of animalistic rage, with no provocation and no memory of their crimes. While it tears the nation apart, one woman sees something unlikely in the chaos—an opportunity. Chelsea Martin has been a prisoner in her own home for too long. Her controlling husband has manipulated her for years, cutting her off from all support. Her narcissistic mother is no help, and her teen daughter is realizing she might be falling into the same trap when her once adoring boyfriend shows a dark side.
Release Date: February 1, 2022
---
And Then I Woke Up
Malcolm Devlin
In a world reeling from an unusual plague, monsters lurk in the streets while terrified survivors arm themselves and roam the countryside in packs. Or perhaps something very different is happening. When a disease affects how reality is perceived, it's hard to be certain of anything…
Spence is one of the "cured" living at the Ironside rehabilitation facility. Haunted by guilt, he refuses to face the changed world until a new inmate challenges him to help her find her old crew. But if he can't tell the truth from the lies, how will he know if he has earned the redemption he dreams of? How will he know he hasn't just made things worse?
---
The Fervor
Alma Katsu
1944: As World War II rages on, the threat has come to the home front. In a remote corner of Idaho, Meiko Briggs and her daughter, Aiko, are desperate to return home. Following Meiko's husband's enlistment as an air force pilot in the Pacific months prior, Meiko and Aiko were taken from their home in Seattle and sent to one of the internment camps in the Midwest. It didn't matter that Aiko was American-born: They were Japanese, and therefore considered a threat by the American government.
Release Date: April 26, 2022
---
The Children on the Hill
Jennifer McMahon
1978: At her renowned treatment center in picturesque Vermont, the brilliant psychiatrist, Dr. Helen Hildreth, is acclaimed for her compassionate work with the mentally ill. But when she's home with her cherished grandchildren, Vi and Eric, she's just Gran—teaching them how to take care of their pets, preparing them home-cooked meals, providing them with care and attention and love.
Release Date: April 26, 2022
---
Jason Rekulak
Fresh out of rehab, Mallory Quinn takes a job as a babysitter for Ted and Caroline Maxwell. She is to look after their five-year-old son, Teddy. Mallory immediately loves it. She has her own living space, goes out for nightly runs, and has the stability she craves. And she sincerely bonds with Teddy, a sweet, shy boy who is never without his sketchbook and pencil. His drawings are the usual fare: trees, rabbits, balloons. But one day, he draws something different: a man in a forest, dragging a woman's lifeless body.
Release Date: May 10, 2022
---
The Hacienda
Isabel Cañas
During the overthrow of the Mexican government, Beatriz's father was executed and her home destroyed. When handsome Don Rodolfo Solórzano proposes, Beatriz ignores the rumors surrounding his first wife's sudden demise, choosing instead to seize the security that his estate in the countryside provides. She will have her own home again, no matter the cost. But Hacienda San Isidro is not the sanctuary she imagined.
Release Date: May 3, 2022
---
Just Like Mother
Anne Heltzel
The last time Maeve saw her cousin was the night she escaped the cult they were raised in. For the past two decades, Maeve has worked hard to build a normal life in New York City, where she keeps everything—and everyone—at a safe distance.
When Andrea suddenly reappears, Maeve regains the only true friend she's ever had. Soon she's spending more time at Andrea's remote Catskills estate than in her own cramped apartment.
Release Date: May 17, 2022
---
Hide
Kiersten White
The challenge: Spend a week hiding in an abandoned amusement park and don't get caught. The prize: enough money to change everything.

Even though everyone is desperate to win—to seize a dream future or escape a haunting past—Mack is sure she can beat her competitors. All she has to do is hide, and she's an expert at that.

It's the reason she's alive and her family isn't.

But as the people around her begin disappearing one by one, Mack realizes that this competition is even more sinister than she imagined, and that together might be the only way to survive.
---
Night of the Living Rez
Morgan Talty
Set in a Native community in Maine, Night of the Living Rez is a riveting debut collection about what it means to be Penobscot in the twenty-first century and what it means to live, to survive, and to persevere after tragedy. In twelve striking, luminescent stories, author Morgan Talty—with searing humor, abiding compassion, and deep insight—breathes life into tales of family and a community as they struggle with a painful past and an uncertain future.
Release Date: July 5, 2022
---
The Pallbearers Club
Paul Tremblay
Art Barbara was sonot cool. He was a seventeen-year-old high school loner in the late 1980s who listened to hair metal, had to wear a monstrous back-brace at night for his scoliosis, and started an extracurricular club for volunteer pallbearers at poorly attended funerals. But his new friendthought the Pallbearers Club was cool. And she brought along her Polaroid camera to take pictures of the corpses.
Release Date: July 5, 2022
---
Just Like Home
Sarah Gailey
Coming home is hard enough for Vera, and to make things worse, she and her mother aren't alone. A parasitic artist has moved into the guest house out back and is slowly stripping Vera's childhood for spare parts. He insists that he isn't the one leaving notes around the house in her father's handwriting… but who else could it possibly be?
Release Date: July 19, 2022
---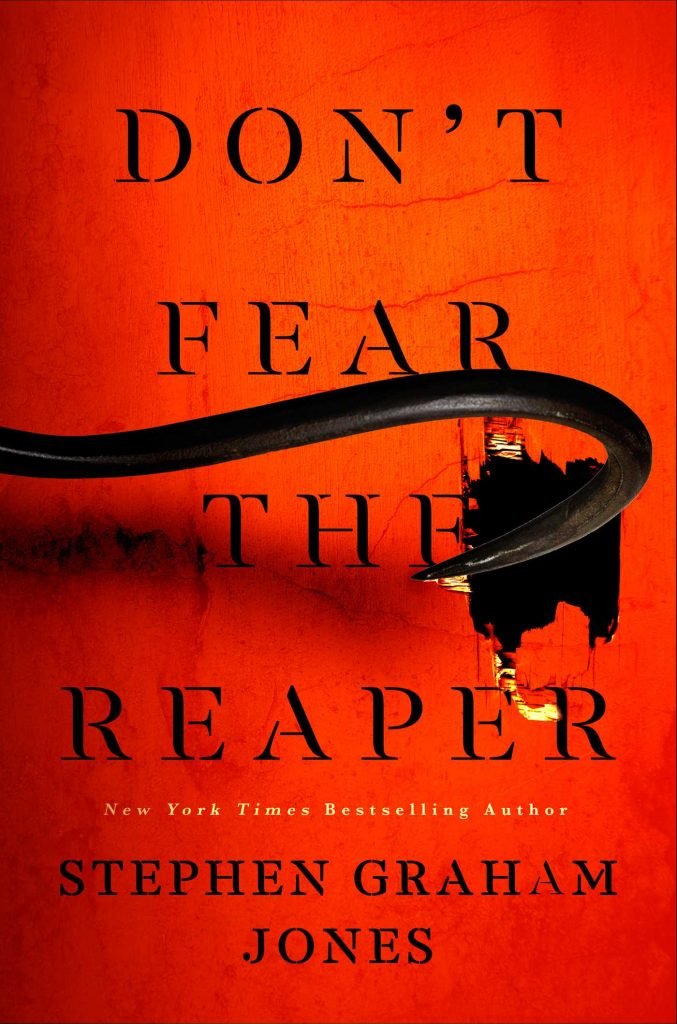 Don't Fear the Reaper
Stephen Graham Jones
Four years after her tumultuous senior year, Jade Daniels is released from prison right before Christmas when her conviction is overturned. But life beyond bars takes a dangerous turn as soon as she returns to Proofrock. Convicted Serial Killer, Dark Mill South, seeking revenge for thirty-eight Dakota men hanged in 1862, escapes from his prison transfer due to a blizzard, just outside of Proofrock, Idaho.
Release Date: February 7, 2023
---