New books for the year! There is a fresh new group of novels coming out to join in the fun as 2023 approaches quickly. This list won't let you down if you're trying to expand your collection of intriguing novels. These 8 non-fiction picks are the ultimate page turners, regardless of whether you enjoy memoirs or real stories.
---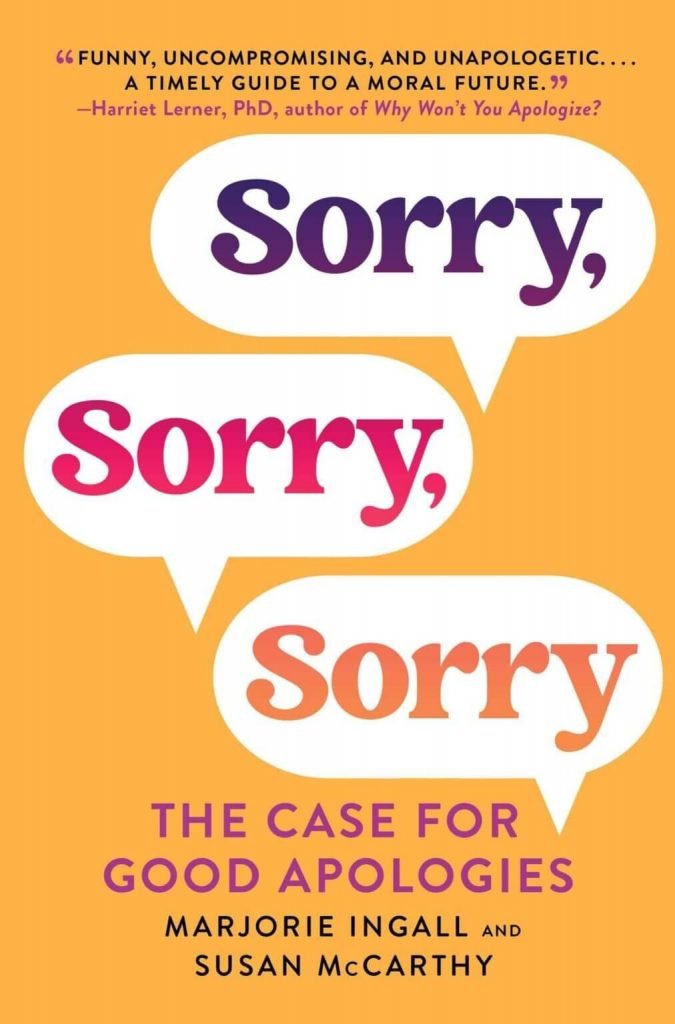 Sorry, Sorry, Sorry
Marjorie Ingall and Susan McCarthy
It's a truth universally acknowledged that terrible apologies are the worst. We've all been on the receiving end, and oh, how they make us seethe. Horrible public apologies—excuse-laden, victim blame-y, weaselly statements—often go viral instantaneously, whether they're from a celebrity, a politician, or a blogger. We all recognize bad apologies when we hear them. So why is it so hard to apologize well? How can we do better? How could they do better? Marjorie Ingall and Susan McCarthy show us the way. Drawing on a deep well of research in psychology, sociology, law, and medicine, they explain why a good apology is hard to find and why it doesn't have to be.
Release Date: January 10, 2023
---
Attention Span
Gloria Mark
We spend an average of just 47 seconds on any screen before shifting our attention. It takes 25 minutes to bring our attention back to a task after an interruption. And we interrupt ourselves more than we're interrupted by others. In Attention Span, psychologist Gloria Mark reveals these and more surprising results from her decades of research into how technology affects our attention. She shows how much of what we think we know is wrong. While the concept of "flow" has previously been considered the ideal state of focus, Dr. Mark offers a new framework to help explain how our brains function in the digital world: kinetic attention.
Release Date: January 10, 2023
---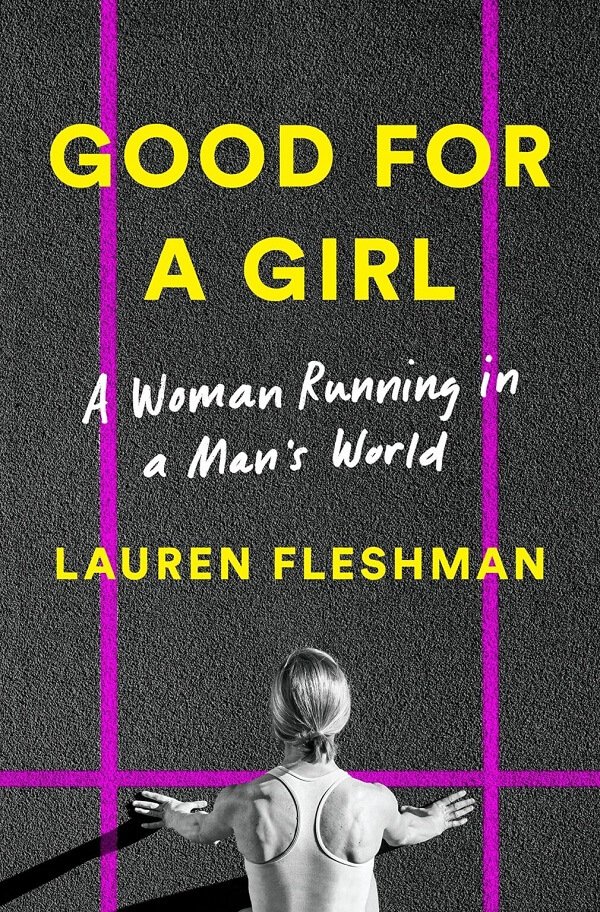 Good for a Girl
Lauren Fleshman
Lauren Fleshman has grown up in the world of running. One of the most decorated collegiate athletes of all time and a national champion as a pro, she was a major face of women's running for Nike before leaving to shake up the industry with feminist running brand Oiselle and now coaches elite young female runners. Every step of the way, she has seen the way that our sports systems—originally designed by men, for men and boys—fail young women and girls as much as empower them. Girls drop out of sports at alarming rates once they hit puberty, and female collegiate athletes routinely fall victim to injury, eating disorders, or mental health struggles.
Release Date: January 10, 2023
---
Call Me Anne
Anne Heche
Call Me Anne is the sequel to Heche's first book, Call Me Crazy. It is a memoir consisting of personal anecdotes of her rise to fame: how Harrison Ford became her on-set mentor, her relationship with Ellen Degeneres, her encounter with Harvey Weinstein, her history of childhood sexual abuse, her relationship with God, her journey to love herself, and more. Part memoir and part self-acceptance workbook, Anne's personal stories are interwoven with poems, prompts, and exercises that got Anne through tough times. Readers are encouraged to try them as they navigate their own journey to self-love, acceptance, forgiveness, and faith.
Release Date: January 24, 2023
---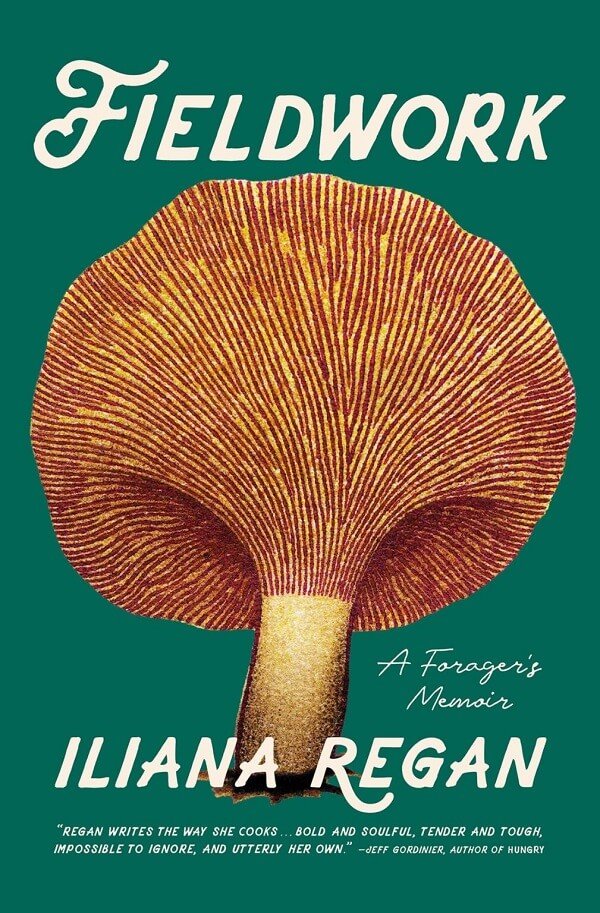 Fieldwork
Iliana Regan
From National Book Award–nominee Iliana Regan, a new memoir of her life and heritage as a forager, spanning her ancestry in Eastern Europe, her childhood in rural Indiana, and her new life set in the remote forests of Michigan's Upper Peninsula. Fieldwork explores how Regan's complex gender identity informs her acclaimed work as a chef and her profound experience of the natural world.
Not long after Iliana Regan's celebrated debut, Burn the Place, became the first food-related title in four decades to become a National Book Award nominee in 2019, her career as a Michelin star–winning chef took a sharp turn north.
Release Date: January 24, 2023
---
Miss Major Speaks
Toshio Meronek and Miss Major Griffin-Gracy
Miss Major Griffin-Gracy is a veteran of the infamous Stonewall Riots, a former sex worker, a transgender elder and activist who has survived Bellevue psychiatric hospital, Attica Prison, the HIV/AIDS crisis and a world that white supremacy has built. She has shared tips with other sex workers in the nascent drag ball scene of the late 1960s, and helped found one of America's first needle exchange clinics from the back of her van. Miss Major Speaks is both document of her brilliant life–told with intimacy, warmth and an undeniable levity-and a roadmap for the challenges black, brown, queer and trans youth will face on the path to liberation today.
Release Date: January 31, 2023
---
Black on Black
Daniel Black
Acclaimed novelist and scholar Daniel Black has spent a career writing into the unspoken, fleshing out, through storytelling, pain that can't be described. Now, in his debut essay collection, Black gives voice to the experiences of those who often find themselves on the margins. Tackling topics ranging from police brutality to the AIDS crisis to the role of HBCUs to queer representation in the black church, Black on Black celebrates the resilience, fortitude, and survival of black people in a land where their body is always on display. As Daniel Black reminds us, while hope may be slow in coming, it always arrives, and when it does.
Release Date: January 31, 2023
---
The Wise Hours
Miriam Darlington
Owls have existed for sixty million years and in the relatively short time we have shared the planet with these majestic birds they have ignited the human imagination, appearing in our myths, songs, and stories as predators, messengers, emblems of wisdom, and omens of doom.
But even as these birds continue to captivate our collective consciousness, celebrated British nature writer Myriam Darlington finds herself–after a chance encounter with a domesticated Great Grey Owl–struck by all she doesn't know about the true nature of these enigmatic creatures. What, she wonders, are owls really like in the wild and what might we learn from them?
Release Date: February 7, 2023
---