Have you ever wondered who was thinking behind the headlines when journalists provide gripping news? These reporters have experiences that are just as exciting as the news even though they push all kinds of limits and put their lives in danger to get stories! We've put together a list of page-turning books that examines the life of journalists as a different angle on the story.
---
Sensational
Kim Todd
In the waning years of the nineteenth century, women journalists across the United States risked reputation and their own safety to expose the hazardous conditions under which many Americans lived and worked. In various disguises, they stole into sewing factories to report on child labor, fainted in the streets to test public hospital treatment, posed as lobbyists to reveal corrupt politicians. Inventive writers whose in-depth narratives made headlines for weeks at a stretch, these "girl stunt reporters" changed laws, helped launch a labor movement, championed women's rights, and redefined journalism for the modern age.
Release Date: April 13, 2021
---
Eye on the Struggle
James McGrath Morris
In this groundbreaking biography, celebrated author James McGrath Morris skillfully illuminates the life and accomplishments of pioneering journalist Ethel Lois Payne, while also bringing to the fore the critical role of the black press in the civil rights era.
Payne used her journalistic skills as the Washington correspondent for the Chicago Defender to elevate civil rights issues to the national agenda. In the 1950s and 1960s, she raised challenging questions at presidential press conferences about matters of importance to African Americans and the emerging civil rights movement.
Release Date: February 17, 2015
---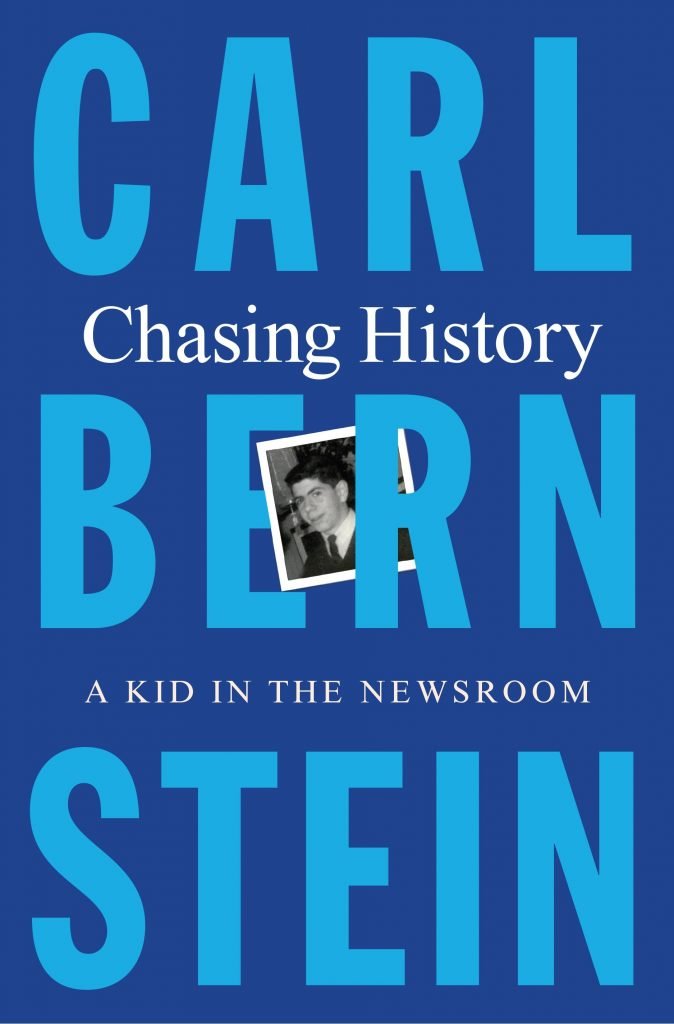 Chasing History
Carl Bernstein
In 1960, Bernstein was just a sixteen-year-old at considerable risk of failing to graduate high school. Inquisitive, self-taught—and, yes, truant—Bernstein landed a job as a copyboy at the Evening Star, the afternoon paper in Washington. By nineteen, he was a reporter there.

In Chasing History: A Kid in the Newsroom, Bernstein recalls the origins of his storied journalistic career as he chronicles the Kennedy era, the swelling civil rights movement, and a slew of grisly crimes. He spins a buoyant, frenetic account of educating himself in what Bob Woodward describes as "the genius of perpetual engagement."
Release Date: January 11, 2022
---
Susan, Linda, Nina & Cokie
Lisa Napoli
In the years after the Civil Rights Act of 1964, women in the workplace still found themselves relegated to secretarial positions or locked out of jobs entirely. This was especially true in the news business, a backwater of male chauvinism where a woman might be lucky to get a foothold on the "women's pages." But when a pioneering nonprofit called National Public Radio came along in the 1970s, and the door to serious journalism opened a crack, four remarkable women came along and blew it off the hinges. Susan, Linda, Nina, and Cokie is journalist Lisa Napoli's captivating account of these four women.
Release Date: April 13, 2021
---
In Extremis
Lindsey Hilsum
When Marie Colvin was killed in an artillery attack in Homs, Syria, in 2012, at age fifty-six, the world lost a fearless and iconoclastic war correspondent who covered the most significant global calamities of her lifetime. In Extremis, written by her fellow reporter Lindsey Hilsum, is a thrilling investigation into Colvin's epic life and tragic death based on exclusive access to her intimate diaries from age thirteen to her death, interviews with people from every corner of her life, and impeccable research. After growing up in a middle-class Catholic family on Long Island, Colvin studied with the legendary journalist John Hersey at Yale.
Release Date: November 6, 2018
---
Last Call at the Hotel Imperial
Deborah Cohen
They were an astonishing group: glamorous, gutsy, and irreverent to the bone. As cub reporters in the 1920s, they roamed across a war-ravaged world, sometimes perched atop mules on wooden saddles, sometimes gliding through countries in the splendor of a first-class sleeper car. While empires collapsed and fledgling democracies faltered, they chased deposed empresses, international financiers, and Balkan gun-runners, and then knocked back doubles late into the night. Last Call at the Hotel Imperial is the extraordinary story of John Gunther, H. R. Knickerbocker, Vincent Sheean.
Release Date: March 15, 2022
---
Ida B. the Queen
Michelle Duster
Ida B. Wells committed herself to the needs of those who did not have power. In the eyes of the FBI, this made her a "dangerous negro agitator." In the annals of history, it makes her an icon. A century after her death, Wells's genius is being celebrated in popular culture by politicians, through song, public artwork, and landmarks. Like her contemporaries Frederick Douglass and Susan B. Anthony, Wells left an indelible mark on history—one that can still be felt today. As America confronts the unfinished business of systemic racism, Ida B. the Queen pays tribute to a transformational leader.
Release Date: January 26, 2021
---
Our Women on the Ground
Zahra Hankir
A growing number of intrepid Arab and Middle Eastern sahafiyat—female journalists—are working tirelessly to shape nuanced narratives about their changing homelands, often risking their lives on the front lines of war. From sexual harassment on the streets of Cairo to the difficulty of traveling without a male relative in Yemen.T
heir challenges are unique—as are their advantages, such as being able to speak candidly with other women at a Syrian medical clinic or with men on Whatsapp who will go on to become ISIS fighters, rebels, or pro-regime soldiers.
Release Date: August 6, 2019
---