High stakes mysteries are unbeatable, and in these gripping YA books, characters must solve a variety of dangerous games and puzzles just to survive. These 10 mystery & YA bookss are full of competitions where survival is the ultimate prize, from a legendary treasure hunt and a perverse game of hide-and-seek to unexpectedly lethal writing and baking challenges.
---
Hide
Kiersten White
The challenge: Spend a week hiding in an abandoned amusement park and don't get caught. The prize: enough money to change everything. Even though everyone is desperate to win—to seize a dream future or escape a haunting past—Mack is sure she can beat her competitors. All she has to do is hide, and she's an expert at that.
It's the reason she's alive and her family isn't. But as the people around her begin disappearing one by one, Mack realizes that this competition is even more sinister than she imagined, and that together might be the only way to survive. Fourteen competitors. Seven days. Everywhere to hide but nowhere to run.
Release Date: May 24, 2022
---
The Skeleton Key
Erin Kelly
Nell has come home at her family's insistence to celebrate an anniversary. Fifty years ago, her father wrote The Golden Bones. Part picture book, part treasure hunt, Sir Frank Churcher created a fairy story about Elinore, a murdered woman whose skeleton was scattered all over England. Clues and puzzles in the pages of The Golden Bones led readers to seven sites where jewels were buried: one by one, the tiny golden bones were dug up until only Elinore's pelvis remained hidden. The book was a sensation. A community of treasure hunters called the Bonehunters formed, in frenzied competition, obsessed to a dangerous, murderous degree. 
Release Date: September 1, 2022
---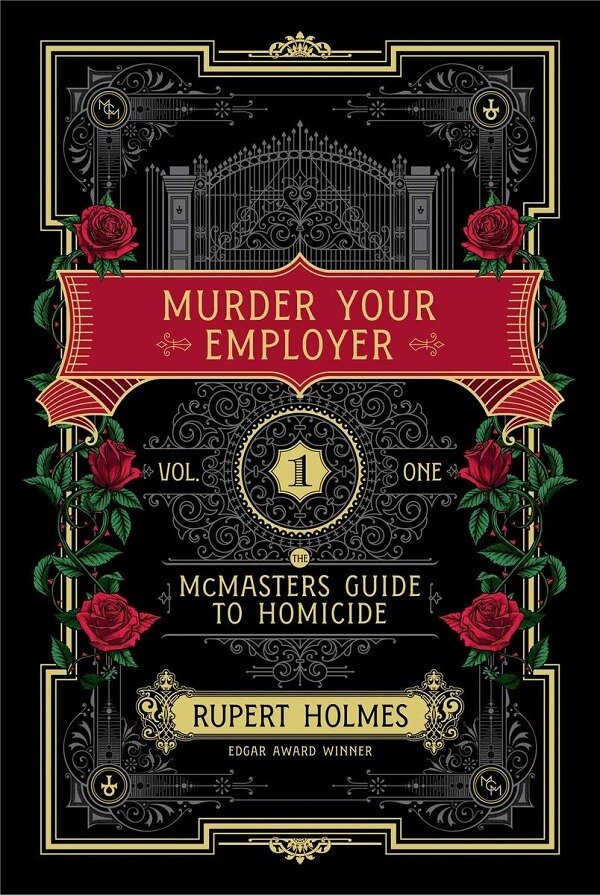 Murder Your Employer
Rupert Holmes
Who hasn't wondered for a split second what the world would be like if a person who is the object of your affliction ceased to exist? But then you've probably never heard of The McMasters Conservatory, dedicated to the consummate execution of the homicidal arts. To gain admission, a student must have an ethical reason for erasing someone who deeply deserves a fate no worse (nor better) than death. The campus of this "Poison Ivy League" college—its location unknown to even those who study there—is where you might find yourself the practice target of a classmate…and where one's mandatory graduation.
Release Date: February 21, 2023
---
Device Free Weekend
Sean Doolittle
Ryan Cloverhill, founder and CEO of the world's most popular social media platform, invites his six best friends from college to his home on his private island near Puget Sound. For Stephen, Emma, Perry, Will, Beau, and Lainie, day one is just what the doctor ordered: amazing food, many drinks, lots of laughter, and a sunset cruise around the island aboard their host's custom Van Dutch 55.
Day Two, however, takes a bewildering turn when the six hungover guests wake up to find that their host has disappeared, along with all connection to the mainland. A touchscreen tablet of unknown make awaits them.
Release Date: February 28, 2023
---
Play the Fool
Lina Chern
For Katie True, a keen gut and quick wit are just tools of the trade. After a failed attempt at adulting in Chicago, she's back in the suburbs living a bit too close to her overbearing parents, jumping from one dead-end job to the next, and flipping through her tarot deck for guidance. Then along comes Marley.
Mysterious, worldly, and comfortable in her own skin, Marley takes a job at the mall where Katie peddles Russian tchotchkes. The two just get each other. Marley doesn't try to fix Katie's life or pretend to be someone she's not, and Katie thinks that with Marley's friendship.
Release Date: March 28, 2023
---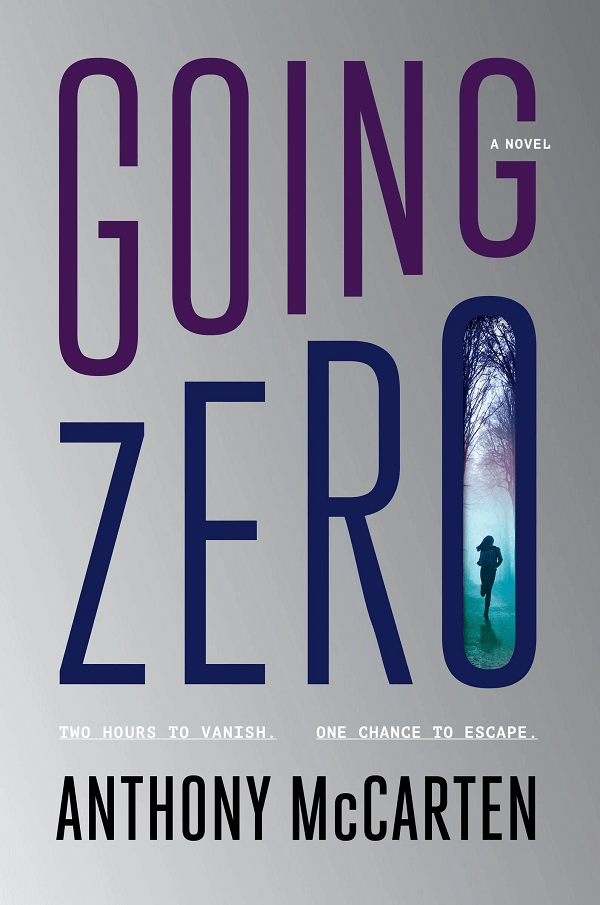 Going Zero
Anthony McCarten
Ten Americans have been carefully selected to Beta test a ground-breaking piece of spyware. Pioneered by tech-wunderkind Cy Baxter in collaboration with the CIA, FUSION can track anyone on earth. But does it work?
Each participant is given two hours to 'Go Zero' – to go off-grid and disappear – and then thirty days to elude the highly sophisticated Capture Teams sent to find them. Any Zero that beats FUSION will receive $3 million. If Cy's system prevails, he wins a $90 billion-dollar government contract to revolutionize surveillance forever.
Release Date: April 11, 2023
---
Their Vicious Games
Joelle Wellington
Adina Walker has known this the entire time she's been on scholarship at the prestigious Edgewater Academy—a school for the rich (and mostly white) upper class of New England. It's why she works so hard to be perfect and above reproach, no matter what she must force beneath the surface. Even one slip can cost you everything.
And it does. One fight, one moment of lost control, leaves Adina blacklisted from her top choice Ivy League college and any other. Her only chance to regain the future she's sacrificed everything for is The Finish, a high-stakes contest sponsored.
Release Date: July 25, 2023
---
The Wicked Bargain
Gabe Cole Novoa
On Mar León de la Rosa's sixteenth birthday, el Diablo comes calling. Mar is a transmasculine nonbinary teen pirate hiding a magical ability to manipulate fire and ice. But their magic isn't enough to reverse a wicked bargain made by their father, and now el Diablo has come to collect his payment: the soul of Mar's father and the entire crew of their ship.
When Mar is miraculously rescued by the sole remaining pirate crew in the Caribbean, el Diablo returns to give them a choice: give up their soul to save their father by the harvest moon, or never see him again.
Release Date: February 28, 2023
---
Blood Debts
Terry J. Benton-Walker
Thirty years ago, a young woman was murdered, a family was lynched, and New Orleans saw the greatest magical massacre in its history. In the days that followed, a throne was stolen from a queen. On the anniversary of these brutal events, Clement and Cristina Trudeau—the sixteen-year-old twin heirs to the powerful, magical, dethroned family—are mourning their father and caring for their sick mother.
Until, by chance, they discover their mother isn't sick—she's cursed. Cursed by someone on the very magic council their family used to rule. Someone who will come for them next.
Release Date: April 4, 2023
---
Painted Devils
Margaret Owen
After taking down a corrupt margrave, breaking a deadly curse, and finding romance with the vexingly scrupulous junior prefect Emeric Conrad, Vanja had one great mystery left: her long-lost birth family . . . and whether they would welcome a thief. But in her search for an honest trade, she hit trouble and invented a god, the Scarlet Maiden, to scam her way out. Now that lie is growing out of control—especially when Emeric arrives to investigate and the Scarlet Maiden manifests to claim him as a virgin sacrifice. For his final test to become a prefect, Emeric must determine if Vanja is guilty of serious fraud or if the Scarlet Maiden.
Release Date: May 16, 2023
---